How to find an Accountant near me for Business
Get Quotes from Accountants Near You
We are Members of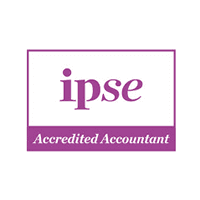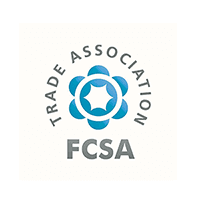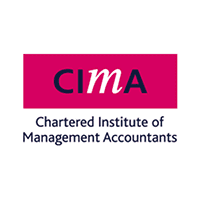 DNS Accountants: Tax Accountants Near You
DNS Accountants' is one of the leading accounting and taxation firm in the UK market. Recently, the firm won the Acquisition International (AI) 2016 Most Innovative Accountancy Firm Award. DNS Accountants maintains nation-wide presence with franchisees and operations across all the major cities in the UK. You can book an appointment with our expert chartered & tax accountants near you.
We are accredited accountants from top bodies including CIMA, IPSE and more. We have also been nominated for Best Contractor Accountant in the small/medium business category. We are registered as associate member of FCSA and became an IPSE accredited accountant's in 2014. In March 2012, we acquired 'Efficient Books Accountancy', a Romanian Practice, and today it's the largest accounting practice serving the Romanian community. In 2010, we launched our own cloud-based accounting software, Nomisma Solution, for contractors and small businesses.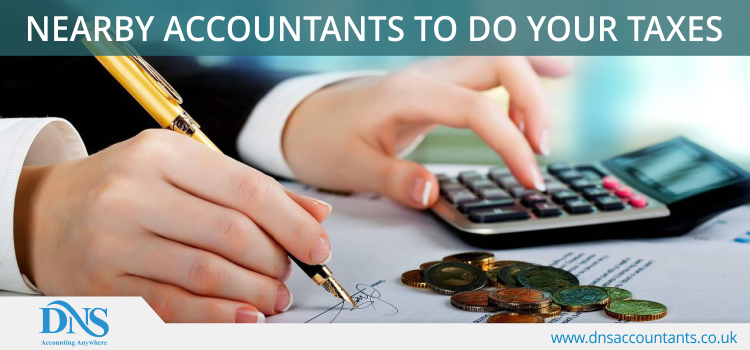 We help our clients with all aspects of business, taxation and planning.
DNS Accountancy Services in UK include –
Bookkeeping and accounting services
Auto enrolment
Self-Assessment
Payroll services
Individual and business taxation
Return filing and preparation
Value added tax (vat) planning
Consultancy for construction industry
Our goal is to free clients from the burden of account management and optimise the tax position, so that self-employed, freelancers, contractors and business owners can concentrate on their core business activities.
Other Accountancy Services Near You Include:
Assisting clients in setting up their business bank account based on their needs
Supporting business to find a suitable insurance product (our business insurance is powered by Caunce O'Hara, an insurance specialist firm offering protection to over 30,000 businesses)
Writing modern, and specialised business plans
Preparation of financial reports and management accounts
Business recovery and company closures to recover the business from debt issues or seek to maximise values for all stakeholders
Company formation services in UK including bank account opening, and registration of PAYE/VAT
IPSE membership
Registered office address including mail forwarding to a correspondence address within the UK
Seed/Enterprise Investment Scheme (EIS/SEIS) guidance
Tax investigation cover service
UK Limited Company Formation for Non-Residents (easy company formation at £150+VAT)
Preparation of end of year accounts
Let's take a look at several areas around the UK where local DNS Accountants can be easily found near you.
Accountant in London & Nearby areas
With a cost-effective approach in mind, we have dealt with more than 1200 clients in London. We offer various kinds of accountancy and other business related services, and aim to ensure every possibility of saving money for our clients. We are one of the leading accounting firm in the London Accountants Directory and have a team of qualified professionals and senior members holding professional degrees from well-accredited universities like ACCA and CIMA.
Accountant in Manchester & Nearby areas
Automotive, chemicals, technology, and tourism are among the few chief industries in Manchester and the city is also very popular for its universities and football. Since, each business falls under a different category and has diverse laws and regulations that govern it; we work towards servicing our clients well and to do so we shape our strategies depending on the needs of the clients. We strongly believe that small business and contractors should focus on growing the business and not worry about their taxation and accounting requirements. Our accountancy team in Manchester aims to build long term relationships with our clients and save their hard earned money in every probable way.
Accountant in Leeds & Nearby areas
Our team of CAs, ACAs, and taxation professional deliver accountancy, taxation and consulting services to our clients in and around Leeds. They work across more than 15 industry sectors to provide assistance with annual and quarter tax calculations, validate tax balance accounts, implement new accounting standards under IFRS or local GAAP, and improve business operating plan. Our accountancy team in Leeds focuses on providing dedicated and professional services to contractors and businesses operating in Bradford, Batley, Dewsbury, Halifax, Morley, Pudsey, Shipley, and Wakefield.
Accountant in Kent & Nearby areas
DNS Accountants offer a range of professional accounting services in Kent to both, contractors and businesses, in and around Kent, including Rochester, Maidstone, and Tunbridge wells. Our clients include personal service firms, financial institutes, construction groups, retail outlets, restaurants and bars, etc.; they count on us to help them transform ambiguity into opportunity. We also offer services to all businesses operating in Ashford, Chatham, Dartford, East Hill-Meridian, Lakeland North, Gillingham, and Maidstone.
Accountant in Harrow & Nearby areas
We are working with clients to offer affordable accounting services in Harrow and surrounding areas. These services range from basic accounting and tax computation to auto enrolment, self assessment, mortgages and pensions etc. We also help clients with issues related in inheritance tax and dormant company status. Our clients in Harrow include educational institutions, healthcare institutions, construction companies, contractors and freelancers etc.
Accountants in Cardiff & Nearby areas
For the common man, taxation is a complex concept and when it comes to filing tax returns, it becomes a complicated task altogether. Preparing and filing tax returns at the end of a fiscal year or advance tax payments need knowledgeable guidance. For accurate filing, the skilled approach of our tax accountants in Cardiff enables in developing strategies to reduce the financial burden on the assets of a company.
Our other locations include Aberdeen, Bath, Birmingham, Bournemouth, Brighton, Bromley, Cambridge, Canary Wharf, Chelmsford, Colchester, Cornwall, Edgware, Glasgow, Greenford, Halifax, Hull, Liverpool, Luton, Maidstone, Milton Keynes, Northampton, Norwich, Oxford, Portsmouth, Redditch, Slough, Stanmore, Stoke on Trent, Swindon, Watford, Wimbledon, Woking, and York. We offer consistent services are essential to businesses/corporations and contractors. Because of our reliable and error-free services most of the organisations in the UK rely on DNS Accountants.
Click here to find the best Accountant neart you.
Find Accountancy Services Near You offered by DNS Accountants:
Self-assessment & VAT Return
Account Preparation & Bookkeeping Services
Online accounting software
Tax investigations
Pensions and Auto Enrolment
Business Plan & Management Accounts
Payroll Management
Foreign Earnings and Overseas Tax Planning
You can also find a local accountant near you for:
Budget Preparation
IR35 Review and Expertise
Cash Flow & Financial Forecast
Form a Company/ Company Formation in UK
UK Limited Company Formation for NON Resident
Year-end accounts
Allowances and Reliefs
Share schemes
Tax Credit
Capital Allowances
Construction Industry Scheme
Liquidation
Reference Letters
Business Insurance
Annual Returns
Directors Loan Account
SSAS & SEED/ Enterprise Investment Scheme (EIS/SEIS)
FREE Access to Business Growth System worth 5000 Pounds
Company Closures
Contractor Mortgages
Capital Gain Tax
Confirmation Statement
Members Voluntary Liquidation
PAYE Returns
Dividend Advice

---
---
Other Locations
HMRC Offices