Update
Since 5 April 2020, a UK resident who owes Capital Gains Tax (CGT) on the sale of a UK residential property is required to record and pay the CGT within 30 days of the sale. From October 27, 2021, the 30-day term gets extended to 60 days for completion dates on or after that date. The 30-day deadline only applies to disposals done before October 27, 2021.
CGT is a tax charge applied to the gain from selling something (an asset) you own. The amount is the tax levied on the profit you make while selling an asset, particularly a buy to let property. When your gains for the year fall below your yearly tax-free allowance in that circumstance, you do not have to pay CGT. There are many ways to minimise your capital gains tax liability with the help of CGT accountants.
What is capital gains tax?
Both individuals and small businesses on the sale of assets that carry high-value personal possessions are required to pay CGT. Everything disposable is not taxable since CGT is due on any gain above your tax-free allowance of £12300 (As per 2021-22 tax year). If your gains in the tax year are less than this amount, there is no CGT liability. However, you cannot carry forward the allowance to the following year if you do not use it when selling your assets.
Capital gains tax on property disposal
Calculating the capital gains tax and off-setting it against the capital allowance requires lot of knowledge about the tax laws which many landlords and property investors are unfamiliar with, this often leads to paying hefty tax bills.
At dns accountants, our expert provides capital gains tax advice on how to structure such disposals effectively and helps in minimising the capital gains tax bills. Numerous tax reliefs are available to offset capital gains tax on property disposals. While the rules' applications can be complicated, we have an extensive understanding of this area and can assist you more effectively.
When do you need to pay capital gains tax?
Making a specific amount of profit on items can lead you to pay capital gains tax. This amount is determined by your tax rate (as a basic or higher rate taxpayer) and the amount of tax-free allowance for the current tax year i.e. £12300 (As per 2021-22 tax year).
Capital gains tax rates for 2021-22
CGT is charged at two different rates - one on the property and another on other assets. The amount you pay is determined by the asset on which you earned a profit and your tax bracket.
Tax Bracket CGT rate on assets CGT rate on property
Basic-rate taxpayer 10% 18%
Higher or additional rate taxpayer 20% 28%
Allowances for capital gains tax
You are only required to pay capital gains tax on total gains above your tax-free allowance (called the Annual Exempt Amount).
Capital gains tax-free allowance is as follows:
Individual - £12,300 (as per tax year 2021-22),
Couple's allowance (Married or in a civil partnership) - £24,600 (as per the tax year 2021-22),
Trusts - £6,150.
Additionally, depending on the asset, you may be able to lower your tax payment by deducting losses or claiming reliefs.
What assets are chargeable to capital gains tax?
The disposal of an asset could be subject to capital gains tax unless that asset is considered exempt. Common chargeable assets include:
Business sale.
Second properties.
Inherited properties.
Shares and funds (unless they are held in an ISA or Pension).
Main residence unless fully covered by private residence relief, or used for let out, business purpose.
Most personal possessions worth £6,000 or more, except car.
Valuables such as Jewellery, antiques and art.
You don't have to pay any CGT in case you sell a car or earn a profit on the sale of your own home.
Advice from capital gains tax accountants
Capital gains tax rates vary according to the type of asset and exemptions are also available on certain types of assets. If you own your assets jointly with another person, you can take advantage of both allowances, thereby doubling the amount you can earn before being subject to CGT. Due to the fact that many landlords are paying the excessive tax due to a lack of information regarding tax reliefs, it is essential to seek guidance from capital gains tax accountants.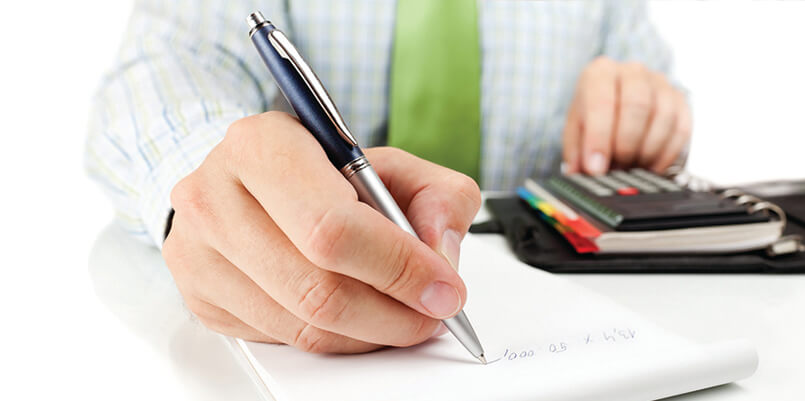 Understanding capital gains tax
Few things to know about capital gains tax-
The sale of any property disposed of on or after 6 April 2020, gains must now be reported online to HMRC and the tax paid within 30 days (60 days w.e.f 27 October 2021) of completion.
Prior to 6 April 2020, property sales are subject to the existing rules, which require that any capital gains tax due on the sale of property be paid by 31 January after the end of the tax year in which the sale occurred, which is normally the same date you file your tax return.
If you have incurred a loss on investment (for example, by selling a second house at a loss), you should include this loss on your tax return as well.
You may be required to register for self-assessment (if not already registered) and report the gain on your tax return.
Get the best deal of capital gains tax with the dns accountants
While making property gains, landlords surpass the amount of capital gains concerning the tax-free exemption. As a result, this becomes costly for many landlords and investors, who end up paying far too much tax on the sale of their homes due to their ignorance of the tax-free allowance.
If you're looking to appropriately offset CGT and lower your capital gains tax bill in accordance with the UK legislation, dns accountants can help.
Capital gains tax for non-UK residents
Even if you are a non-resident for tax purposes, you must pay tax on gains on property and land in the UK. Capital gains tax is not payable on other UK assets, such as shares in UK companies, unless you return to the UK within five years of leaving.