Construction Industry Scheme (CIS) in the UK
HM Revenue & Customs (HMRC) collects tax from contractors and subcontractors through the Construction Industry Scheme (CIS). This system is designed to reduce tax evasion within the construction industry. It is applicable for all contractors and subcontractors – sole traders, or companies, who are performing construction activities within the industry. Apart from these, non-construction businesses or organisations, such as local authorities, land & property developers, and housing associations, that annually spend or forecast to spend £1.0mn or more in a period of three-year on construction work have to also comply with CIS. The definition of activities considered under the word 'construction' ' includes general building work (roofing, plastering, bricklaying, etc.), repairs & demolition, and alterations. In case business is in doubt about whether an activity qualifies under construction, DNS accountants can help them with industry classification (as recommended by HMRC).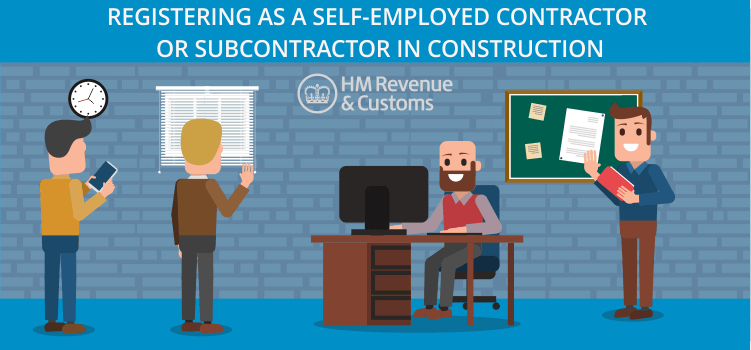 The CIS system
Under the CIS, a contractor subtracts a certain amount from a payment that will be made to a subcontractor and passes it onto HMRC. These deductions are considered as advance payments towards a subcontractor's tax and National Insurance (NI). A contractor must register under this scheme; subcontractors don't have to register, however, deductions are taken from their payments if not registered.
Work covered by CIS
CIS covers most construction work to:
Permanent or temporary building
Civil engineering work such as building roads and bridges
For CIS, construction work includes:
Building work
Cleaning the inside of buildings once construction work is done
The alteration, repair, and decorating
Demolition and dismantling
Preparing the site, for example, laying the foundation and providing access
Installing systems for power, heating, water, and ventilation
Exceptions
Registration is not required if only certain jobs are performed, including:
Architecture and surveying
Scaffolding hire (with no labour)
Carpet fitting
Making materials used in construction
Delivering materials
Other work on construction sites, for example, running a canteen or site facilities
How To Register For CIS
An individual needs to register for CIS if he/she works for a contractor and are either one of the following:
Self-employed
Owner of a limited company
Partner in the company or trust
Under CIS, a contractor ought to subtract 20% from payments and pass it to HMRC. These deductions are considered as advance payments towards tax and National Insurance (NI) bill. If an individual decides not to register for the scheme, a contractor must deduct 30% from the payments instead.
To register for the CIS, the following are required:
Legal business name – trading name can also be given if it's different from the business name
The unique taxpayer reference (UTR) number for the business
Value-added tax (VAT) registration number (if the business is VAT registered)
For a subcontractor and a contractor (who sub-lease the construction work ), need to register for CIS as both
Before construction starts, all contractors and subcontractors must register under this Scheme. Contractors can register using HMRC's online service. To register online, they will need to provide standard information – company name, contact details, and first payday date. Additional information will also be required from the contractor such as UTR, NI number, and details of employers. Limited companies and partnerships will need to provide additional information and after receiving the information, HMRC will set up a contractor scheme for the business. For subcontractors registering, HMRC will require the business name or the individual's name along with UTR and NI number. A contractor must do two things before a subcontractor can be paid:
Confirm the subcontractor's service status as self-employed. If this is not done, the CIS scheme will not apply and the subcontractor will be paid under PAYE via the payroll
If a subcontractor has not been included in the contractor's monthly CIS return in the tax year, the contractor must authenticate his or her details with HMRC
Once registration and authentication processes are complete, the contractor will deduct tax at source on payments made to a subcontractor at one of three tax rates:
30% from a subcontractor who is not registered under CIS, excluding VAT and material cost
20% from a subcontractor who is registered but is not eligible to receive gross payments, excluding VAT and material cost
If a sub-contractor is eligible to receive gross payments, no deductions are made on any payment
It is important for all contractors to provide a subcontractor with a CIS voucher or certificate affirming any deductions and submit CIS returns to HMRC at the month end.
Register as a sole trader
If an individual is a sole trader and already has a UTR, he/she can register for CIS online by logging in with their Government Gateway ID. It is also possible to apply for gross payment status at the same time. If an individual does not have a UTR, they can register as a new business for self-assessment and opt for 'working as a subcontractor' when prompted. By doing so, an individual will be registered for CIS and self-assessment at the same time.
Gross payments
Subcontractors are entitled to receive gross payments (payment without deduction of tax ) if they fulfill three eligibility tests:
Business test

: If the construction work is done in the UK, and runs principally through a bank account.

Turnover test

: For sole traders and individuals workers, the annual turnover is £30,000 or more (excluding VAT and material cost). The turnover amount is higher for partnerships and most companies.

Compliance test

: This means that there is no outstanding tax return or payments due. HMRC will usually ignore negligible compliance failures, for example, late-filed self-assessment returns or making a late payment. However, HMRC may revoke gross payment status if there is more than one offence.
Penalties
HMRC has a tremendously tough penalty system for those within the CIS scheme. Contractors need to make sure that they keep all their books and records up to date along with submitting returns or making payments on time.
Working With DNS Accountants In The UK
DNS Accountants make available expert services for the Construction Industry. Our team ensures that contractors & sub-contractors meet the regulatory necessities of the CIS. Below mentioned are the foremost reasons why companies or individuals or sole traders should work with DNS accountants:
We provide the correct guidance with regards to the status
Advice on whether a subcontractor falls into the subcontractor or employee status (or both)
Verify subcontractors with HMRC
Store the records in a proper manner
Provide CIS compliant payroll
Speak with an expert
Any questions? Schedule a call with one of our experts.