What is Debt Management?
Debt management or a debt management plan is an agreement between the creditor and the debtor upon the repayment of the debt owed by the borrower to the creditor. This agreement is usually signed specifying the time period for the repayment of the debt and the amount of money that has to be returned by the debtor. Click on the button below to get the list of companies providing Debt Management Plan
What do you mean by Debt Management Plan?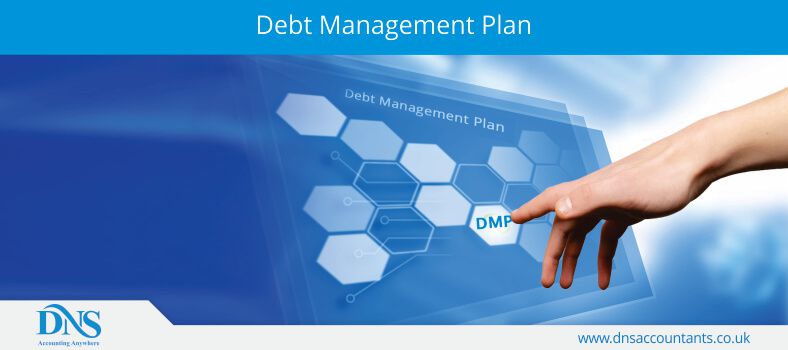 Debt Management Plan is the plan or the mechanism that most individuals opt to get rid of their debt problems. Debt management plan is voluntary personal finance process opted by individuals to avoid problems with debt that are owed to creditors. Debt management plans help the individuals to take care of their debts, unsecured debts and other kinds of debts and give control over the finances of the person and the individual without creating any problems for the borrower. Debt management plans not only offer timely payments of the debt, may even reduce the interest rates for such loans and debts and can overall reduce the debt itself.
Who Regulates Debt Management Plans?
There are various authorities in various areas of the world that take care of these plans. In the UK the debt management plans are regulated by the Financial Conduct Authority. This authority regulates consumer credit and the debt management plan protocols.
What are the primary uses of Debt Management Plans?
Debt management plans are a secure way of getting rid of unwanted problems and stress arising out of debts. Debt management plans can be opted in by the following kinds of people:
Individuals or people who want to get rid of the pressure from creditors and their owed credit.
The debt management plans can be used by those people who think or believe that their financial condition will change in the near future. Small business owners and freelancers or sole traders can apply as well.
People who wish to use their equity better and gradually get rid of their credit also opt for debt management plans.
People who struggle with their loans at the moment and want to do away with all the loans.
And people or individuals who wish to manage their debts and borrowed credit matters in a systematic manner.
Will a debt management plan help me?
When it comes to asking or specifying the pros of a debt management plan, there are some noteworthy points. It is no secret that debt management plans help the people who opt to make use of them. Here are some of the benefits you may get once you decide to go with a debt management plan:
It is a flexible method of maintaining and keeping track of your debts. Debt management plans are highly flexible,and the existing plan can be changed without problems once there is a change in your circumstances.
Additionally, opting for a debt management plan improves your image in the eyes of the creditors. These plans show the borrower's responsibility to the debt owed by them to other creditors.
There are no official contracts with a debt management company. So, in most cases, if you are unhappy with the service, you can walk out and find a new debt management company to your liking.
Once you optin for a debt management plan, you get rid of many worries. Your money is utilized in the best possible way,and gradually you can get rid of all of your credit.
Also, a debt management plan allows you to plan how your repayments will be made and how to get rid of all of your debts in the best possible manner.
Are there any cons or risks involved in a debt management plan?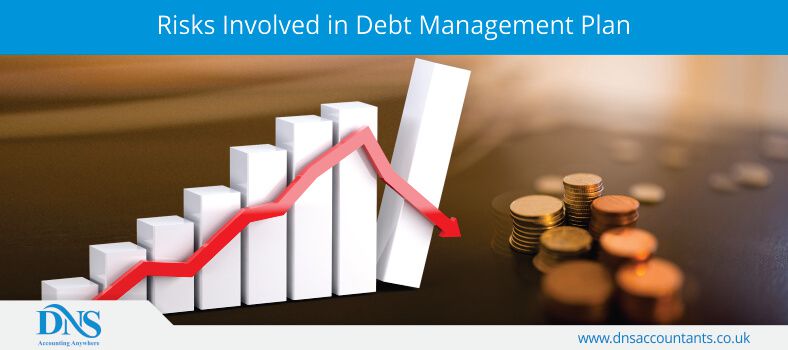 Mostly, debt management plans are fool-proof. There are some problems a person might face once they opt for a debt management plan, here are some of them:
High interests may be a problem. Even with a perfectly sound debt management plan, if your debt's interest is too high, you may face problems in getting rid of such debts.
Debt management plans violate the conditions put forth by the creditors.
A debt management plan could be expensive,and you may find it hard to maintain. Furthermore, you might feel that obtaining credit in future would be expensive.
Does debt management help?
Debt management in easy or simple terms can be spelled out as "living on a tight budget." Once you owe money to creditors, you will need to repay the amount borrowed in due time. And to make sure that you do so without harming your financial help, you can do so with the help of a debt management plan or with the help of debt management.
Debt management can also be called financial or debt counseling. Debt counseling or debt management plans allow you to find the perfect way out of your debts. When any individual has too many debts lining up, taking care of the repayments all by themselves will become impossible. That is when a debt management company will help you out. A debt management company or a financial counseling company will charge a fee for counseling you according to your debts but will give you a chalked out plan to get rid of your loans fast.
Debt management plans help you find the right solutions for your debt other than the option of declaring bankruptcy. Declaring bankruptcy will affect any one's credit score for a minimum of 10 years. And non-repayment of borrowed money will also have an adverse effect on your credit score, which is why a debt counseling company helps you make your repayments on time by helping you by prioritizing your expenses. These companies help you repay the credit that is important first and then moves on to the other non-important ones.
What should I look out for when choosing a debt management company in the UK?
Choosing a debt management company to handle your debts and other problems is a hard task. You will need to be very careful of the company that you choose, here are some parameters to base your search on:
Are there any monthly charges? If, so how much are you being charged for debt management services?
Is there any kind of requirement for you to pay some fees up-front?
Does the debt management company leave out some money required for your essential living costs after calculating your debt repayments?
Is the company for debt management registered under Financial Conduct Authority (FCA)?
Is your chosen company listed on Financial Services Register?
Will your creditors agree to the use of a debt management plan?
According to the repayment structure proposed by the debt management company, how long do you think the plan will go on for?
Is opting for a debt management plan your only option? Are there other options that you can explore to find easier and better fix to your debt problems?
Debt management plans and the choice of debt management companies should be done with extreme caution to save yourself from problems in future.
How long will my debt management program last?
A debt management plans' working time or effective time will depend on the following:
The amount or the sum of repayments that you can make every month.
How many of your creditors are willing to freeze the interest on the sum borrowed by you from them? However, since debt management companies do not have a lawfully binding contract, creditors are and will not be obliged to comply.
The nature of your debt management company, as in it free or a paid service, will also play a role in this matter.
Furthermore, the amount of interests and sum of money to be paid back by you to the creditors is one of the primary factors.
Where can I find information on debt management plans?
Debt management is a risky business to be taken care of all by yourself. However, if you intend to get help for your rising concerns for the debts that you owe to others, a debt management program can be opted into. To find information on debt management and debt management plans offered by various debt management companies, you can browse the internet, find some websites and broaden your knowledge about debt management. Many companies have websites and have most of the information online; this will not only help you to find the perfect company for your debt management but will also allow you to compare plans and the fees that you will need to pay.
Other than this, taking the advice of an impartial debt advisor will also put you on the right path. The debt advisor may guide you through your debts and will also tell you which of the many debt management companies will be the best option for you and your problems.
Do all debt management companies charge fees?
The question of the price of debt management plans and the help of debt management company's charges is one of the main concerns for any person who wishes to deal with their problems. Basically, there are two models for debt management companies, one that charges fees for the services they provide to the borrower and the other that charges no fees whatsoever for the help they provide you for handling your debts and its repayment.
The model charging fees for your debts will offer 10%-15% of your monthly income to the creditors. The company may even require you to pay the entire 100% for the first month. However, the working of a debt management company without any charges or fees is quite different. A company that offers free help utilizes 100% of your monthly income to get rid of your debts and allows you to control your finances easily.
Where can I find free debt management?
Many companies and financial counselling companies charge large fees for providing you with the correct answers to your debt problems. And since you are already in debt, the fees charged by these companies make it worse for you. However, there are some ways of helping yourself out of such problems.
Debt Advice Foundation, a UK registered charity, offers people free advice and debt management options. There are no fees charged here,and the charity offers to provide multiple kinds of help regarding debts and its management in easy terms. If you require support or help, you can get in touch with the advisors at the Debt Advice Foundation by calling on their phone number- 0800 043 40 50.
Is there such a thing as credit card debt management?
Credit card debt management falls under personal debt management plans. This kind of management is for the unsecured debts on your credit card. Usually, higher debts with higher interest rates are beyond salvation. The point here to be remembered is that higher the debt higher will be the interest charged on the debt. And with debt management companies and the help these companies provide, you must not forget that these companies do not have a legally binding contract, and the chances are that your high debt problems may not be solved with the help of these advice, which is why it is recommended to take some outside advice first.
Is there any such thing as government debt management?
No, there isn't. Although all the debt management companies in the UK are registered and listed under the Financial Services Register and are regulated by Financial Conduct Authority, there is no such thing as government debt management. Rules and regulations exist to help the common man and make sure that they are not cheated. However, these companies cannot form legally bound agreements and cannot enforce the same.
What is the UK Debt Management Office?
The UK Debt Management Office (DMO) is an Executive Agency of HM Treasury. This office has no relation to managing debts or advising people on debt management. The UK Debt Management office is responsible for lending money to local authorities and manages the funds in the public sector. Despite what the name suggests, there is no mentioning of debt management and credit counseling.
Speak with an expert
Any questions? Schedule a call with one of our experts.