Online accountancy is a new method of communication between client and an accountant or a bookkeeper. Previously, we were using the traditional method of accounting but because of technological advancement, it's time to get converted into digital form of accounting. The basic difference between regular accounting and online accounting is - Instead of doing personal meetings with your accountant or bookkeeper; you can easily catch your accountant via telephone, live chat or an e-mail.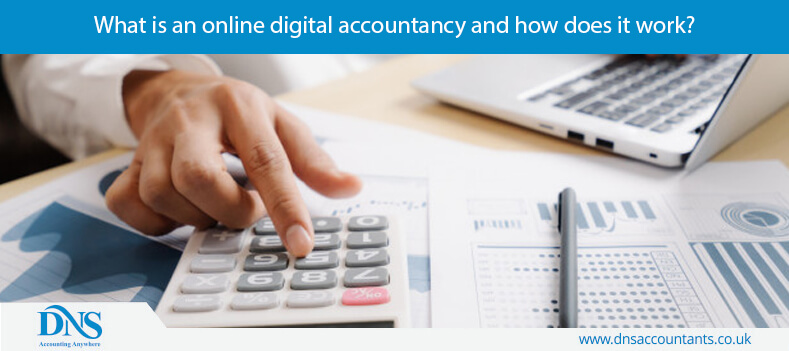 In this article we cover:
How does online accounting work?
In the old days, when efficiency was low and accountants were based near the houses, they are called for personal meetings easily for discussing accounting needs and handling of documents and records but in today's time, nobody needs to search for a local accountant nearby and it is all because of technological advancement in the form of cloud based accounting software. Many businesses are using cloud accounting software in order to fulfil their accounting needs and requirements. Now, there is no need of visiting an accountant personally as everything can be handled digitally with the help of chat, phone and a bookkeeping masterpiece named "Cloud Accounting Software". Now, you don't have to see the luggage of number of receipts around you that may irritates and even create confusion. Use Cloud accounting software and be relaxed.
Benefits of online accounting
Also See: How Much Does an Accountant Cost
Whether an online accountant is right for you or not?
The decision of using an online accountant is up to you and your accounting needs and requirements. If you prefer making face to face interactions with a local based accountant, traditional accounting is best method for you but if you want to choose accountant from any remote location, want to pay less fees, need more flexibility and convenience in handling of your accounting transactions, online digital accounting is the best of the best you can go with – Choice of maximum businesses now days.
Hire an online accountant now
If you really wish to start with the online accountant and bookkeeper, kindly call us on 03330886686 or you can also e-mail us at info@dnsaccountants.co.uk.
Speak with an expert
Any questions? Schedule a call with one of our experts.