Introduction To Startup Accountant
Startup accountants are the accountants who help you in the initial stages of business by setting up your company, bookkeeping process, payroll process and deals with HMRC & companies House too. There are many services offered by the startup accountants. With the help of startup accountants, individuals easily set up their businesses, file their VAT returns and submit statutory year end accounts easily to HMRC & Companies house.
Startup accountants are preferred by many businesses in the early start up stages as an individual starting a new business having many doubts & queries in mind that whether he or she is going on the right path or not. At that time, start up accountants helps small businesses in achieving their goal.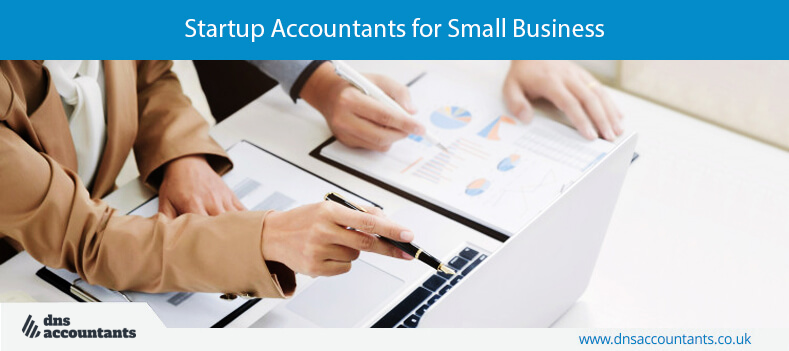 Services Offered By StartUp Accountants
Services offered by startup accountants are given below -
Company Formation

– StartUp accountants help small businesses in early start up stages in choosing the accurate product line, filing their VAT returns and in submitting the statutory year end accounts to HMRC.

Bookkeeping

– Managing the daily finances of the company is not an easy task as it is a time consuming process. Companies have lots of other work to do. Therefore, start up accountants help businesses in organizing your bookkeeping process right from the beginning of the business.

Monthly management accounts

– Start up accountants helps in managing your monthly accounts and send your management accounts, estimated tax bill as well as the best advices to make your business a success.

VAT returns

– Filing of VAT returns is not an easy task to do as sometimes it becomes a bit confusing. Send your documents to our accountants and they will complete your VAT returns quickly, correctly and before the deadline.

Monthly payroll

– Start up accountants also helps businesses in setting as well as managing their staff's monthly payroll process. It means there is less chance of big costly mistake from the beginning.

Corporation tax return or partnership tax return

– Start up accountants helps small businesses in filing corporation tax returns or partnership tax returns too. Don't miss out any tax allowances from HMRC in your initial year. They prepare & file your tax returns correctly on time without any delay.

Self-assessment tax return

– It is very necessary to file self-assessment tax return for a particular tax year. You have to provide your appropriate documents proving your income & expenditure to start up accountants and they will do the needful.

Statutory year-end accounts

– Start up accountants will prepare all your year-end accounts and submits it to HMRC & companies house on the basis of income documents shared by you.
When Should Startup Think About Consulting Accountants?
If you are having a business idea or developing the same, you definitely consult an accountant before starting your business as our accountants can help you with business plans, give suggestions for raising finance and address your regulatory issues too.
If you took a decision to start your own business, the accountants will help you in selecting the best business format for the clients – Sole traders, partnership or limited company. It's very important to select the correct business format unless it will affect many other issues such as getting the correct letterhead, addressing patent rights and filing the correct taxes to HMRC.
Benefits Of Startup Accounting Services
Affordable

– Start up accountants focus more on providing quality accountancy services rather than focusing on the price tag so that you can invest the saved money into other parts of your business.

Flexible & accessible

– You know that business world in today's time moves very fast. With our DNS app, you always remain flexible and can access your business information anywhere and anytime.

Focus on your core business

– Start up accountants helps you by managing your finances so that you can easily concentrate on core elements of your business like more perfection in products or services, building relationships etc.

Monthly support

– Start up accountant provides you monthly support so that you can keep track of your finances easily by sending us your accounts monthly.

Experiences working with early stage startups

– Our start up accountants are having expertise and experience of more than 10 years dealing with early-stage startup businesses and provide you the best advice to help your business grow fast.
Common Mistakes Done By Startups
The common mistakes done by startups are as follows –
The most common mistake done by the startup is that they put accounting aside till they are having the required time for it & when they start giving time to it, they forgot the transaction details.
Secondly, they mix personal & business transactions in spite of opening a separate bank account for your business transactions. It puts unnecessary work on accountants and it becomes time consuming for them to separate business transactions and personal ones.
Thirdly, Business leave filing of self-assessment tax returns to the deadline and at that time when you are about to file your tax in hurry, accountants are so busy that they are not able to help.
How DNS Accountants can help?
DNS Accountants is one of the leading UK firm with more than 15 years of experience in offering quality services to start-up businesses. Startup accountants in DNS Accountants help their clients starting from setting up their company, payroll services, and pension services and submit their tax returns to HMRC in the end.
For a free consultation, you can call our DNS accountants at 03330602481 or e-mail us at enquiry@dnsaccountants.co.uk
Frequently Asked Questions
If you are working as a small business owner and struggling with stress and hassles of tracking your financial activities and updates, hiring a professional can be the ultimate solution to streamline all your accounting activities. Whether you need a bookkeeper or an accountant, the experts can only supply the right solution that your business needs.
Running a business can be a daunting task. Here an expert account could offer you the right solution for you. With the help of online accounting such as bookkeeping and tax returns, a dedicated team of professional accountants will free up your valuable time, allowing you to focus on other areas of your business. You can also take their help in the different VAT schemes available.
Your accountant will help you with a lot of accounting task so that sales and expense data flows directly into your accounts with the help of online accounting software. The professionals can also help you in the formation of a limited company.
Speak with an expert
Any questions? Schedule a call with one of our experts.