Valuation can take many forms for a modern business. It can be a tangible asset, an intangible asset, an intellectual property or an investment made by the business. In a highly complex and dynamic business environment, it is of paramount importance for an organization to properly determine whether the opportunities present in the marketplace are advantageous or detrimental to its causes. Understanding what opportunities need to be leveraged and what pitfalls to avoid is critical for a business's survival in a highly globalized business environment marked by cut-throat competition. It is because of this valuation serves as a critical clog in the overall decision making process of a modern organization. Whether the organization is thinking about mergers and acquisitions to expand its operation or solidify its present in its area of expertise or looking for corporate restructuring to generate better ROI, valuation can help an organization make better and more informed choices.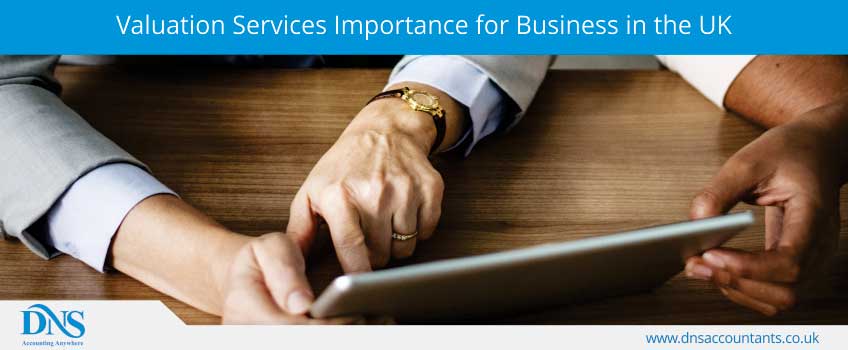 Apart from corporate restructuring and mergers and acquisitions, valuation plays a very important role in tax structuring, dispute resolutions, corporate finance, accounting and financial reporting, tax recovery and sundry other business strategies. Well-known valuation services experts deliver valuations in a timely and cost-effective way. This is of utmost importance as it enables their clients to take any decision with full-confidence and authority knowing well that they have the entire picture in front of them.
However, it is important to remember that valuation can be controversial and subjective at times. This is not very hard to decipher as a price agreed upon by a firm A may not be acceptable to firm B which might think it is undervalued or overvalued. It is primarily for this reason that valuation should be carried out by an independent and reputable valuation service provider whose opinion is venerated and which has the necessary expertise to offer robust and right valuation. Also, recent changes in business rules and regulations around the world warrants the need for a professional services provider who is aware of the latest happenings in the global business environment.
The need for a professional valuation service provider
As explained above, whether you are involved in buying, selling or looking for investment for your business, you will want to make sure that the valuation of your business is realistic, objective and rational and accurately reflects the current market trends. A quality valuation service provider with all the necessary expertise and resources carry out an in-depth research or study of your business to determine the specific factors affecting its value.
Well-known services provider apart from relying on established valuation model also bring in their expertise, knowledge, experience and professional judgment into play to properly assess your business based on all its tangible and intangible assets as well as the prevailing market conditions. Also, it may happen that the shareholders may not agree to the valuation put forth by the management. Under such circumstances, the valuation service provider with its own specialists and forensic account team could help break the gridlock with a fair and just assessment agreeable to all. However, before we proceed further, it is important to understand what forensic accounting actually is.
Forensic accounting
The world of forensic accounting is not facile or straightforward by any stretch of imagination. It is an arduous process which involves dealing with legal disputes and convoluted claims that more often than not involves intricate financial issues. Quality valuation services providers offer top class forensic accounting services to help you quickly come to a just and rationale valuation. They can quantify and explain the figures at the center of a dispute and also serve as expert witnesses or advisors.
Extensive range of services
Well-established valuation service providers understand the true essence of time and as such offer comprehensive service in a time bound manner to ensure that you meet your deadlines. Some of the areas where reputable firms can do a commendable job are as following:
Corporate finance
Service providers dealing with corporate finance offer an extensive array of services to take your organization forward. With the right amount of flexibility, adoptability and meaningful strategic insights, quality service providers can help you raise capital for investment purposes, aid you in carrying out successful mergers and acquisitions, disinvest, expand your reach by entering new markets, exit current operations and make wise investment decisions in your next venture among others. Top of the line service providers have an expert corporate finance team to help your business grow at a good pace. The corporate finance team is an amalgamation of accountants, corporate financiers, analysts, strategist, mathematicians, statisticians, etc which allows the service provider to effortlessly integrate so many critical services for your strategic growth.
They adopt a strategic approach to help your business grow so that it can deliver the right valuation to its shareholders. Opportunities and threats are closely reviewed before the final valuation figure is reached for a transaction-led, strategic growth.
Mergers and acquisitions
Valuation service is of critical importance in mergers and acquisitions. Right valuation is integral to all mergers and acquisition activities as no right decision can be reached in absence of proper valuation. Best in class valuation service provider leverage their industry expertise and the expertise of their highly knowledgeable and experienced professionals to provide in-depth valuation service to clients thinking about mergers and acquisitions. Their valuation service is marked by close scrutiny of the prevailing market conditions in the industry as well as the country as well as the overall strategic objective and reason for the current decision. Reputable firms' specialist knowledge and understanding of their client's needs allow them to offer valuation that is correct, rationale and properly reflects the current market condition.
Well-established valuation services provider offer impeccable valuation support to their clients intending to indulge in merger and acquisition transactions and offer the following services:
In-depth support for price and negotiation
Pre-deal Purchase Price Allocation
Independent value of specific business units within a company
Valuation of a business's financial instrument
Speak with an expert
Any questions? Schedule a call with one of our experts.