How much loan amount you can borrow for a mortgage?
While applying for a mortgage or loan, you require to think whether you could afford the monthly installments. Mortgage lenders will see your salary slips and expenses to view if you can carry up with the loan repayments if rate of interest is increases. You can borrow the mortgage amount as per your capacity of repayment. The mortgage affordability calculator will help you in borrowing the requisite mortgage amount as per your needs. Suppose, if your annual income was £ 60,000 then you can easily borrow amount up to £ 3,00,000. This is usually three to five times of your yearly income. The money lender will carefully check your incomes as well as expenses such as income from investments or pensions , basic income, income tax paid by you, business accounts , and bank statements etc. In your expenses or outgoing usually bills such as broadband, phone, electricity, gas and water can be considered. Life insurance premium and credit card repayments etc. were taken into account.
Mortgage Affordability Calculator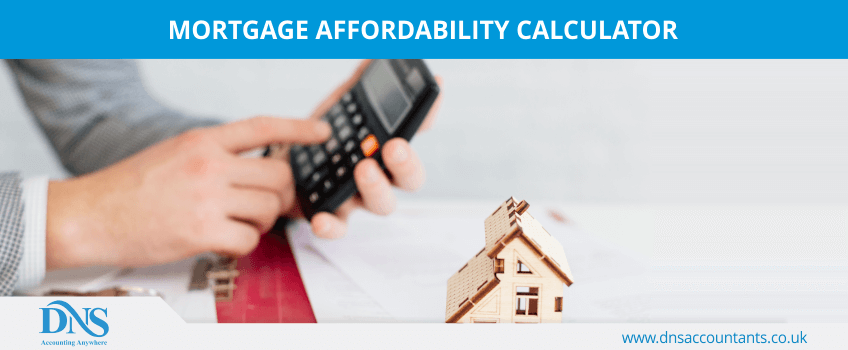 A mortgage affordability calculator is a simple online mortgage calculator which fully assists you in deciding how much mortgage you can take for purchasing a house. A mortgage is a certain kind of debt which you take from a money lender. A money lender will consider various factors while lending his money to someone. These factors are debt, credit score, income and your assets. The condition and value of a property are also taken into consideration whom who wish to purchase. You can also look certain things such as commission rates, additional fees etc. while applying for a mortgage. Buying a home is the best option for you especially if you are a first time home buyer but you need some kind of investment for that. Mortgage lenders gives due importance to loan to income ratio.
How to write the application for mortgage?
While applying for mortgage you need to identify how much monthly installment or payment you can afford to pay. Compare your monthly salary with your monthly expenses and find out how much amount you save from your monthly income in a year. While buying a new home, expenses such as maintenance, property taxes and insurance should also be calculated. You required to also determine the price of new furnishings because of more space. Check how much you can pay monthly as the installment of new house by using a mortgage affordability calculator online. By calculating your expenses, you can make the monthly budget easily.
Also See: Residential Mortgage Explained – Rates, Loans, Deposit and Calculator
Identify the down payment
The standard down payment while buying a house is twenty percent of the market price. This means that for a house valuing £ 50000 you required to save £ 10000 for the down payment. You can even use your investments or savings for paying the down payment. You also have the option to sell your precious assets such as extra vehicles, jewelry and antiques for paying the down payment. If you are above 65 years, then you can also apply for low-income or veteran home purchasing assistance. You also require to save money for expenses like moving and closing costs. In the expenses, sometimes the lender can ask for details such as your cost of living for example, childcare, recreation, food and clothes etc. Moving costs will depends on ownership amount. Whereas closing costs are the fees required for concluding the mortgage deal and comprises of recording fee (updating land records) underwriting fees, lawyer's fees and credit report etc. The closing costs are normally 3 % to 5% of the purchase price of the house.
Verify the Credit Score
It is very important that you must verify your credit score , you can also select a credit monitoring company which gives you a copy of your credit score. Because many lenders will unapproved a mortgage application if it has a lower credit score. You need to pay your home mortgage loan in either 30 years or 15 years. The different conditions in a mortgage loan will directly have an impact on the home purchasing capacity of a buyer. The buyer needs to make a budget for the purpose like home buying for example how much costly home they can afford to buy. Paying a big down payment amount will decrease the amount financed, by decreasing the monthly installment. Expenses like taxes and insurance are some major factors while evaluating your capacity of paying the monthly installment.
Choosing a Mortgage Lender
To select a lender first you need to check the minimum eligibility for the mortgage loan. You can also hire the services of a mortgage broker. The mortgage broker acts as a middleman between the money lending institution and you. He works with both of you and help you in passing the housing loan from the bank or the financial institution. Apart from that a mortgage broker makes it much easier the whole process of applying the housing loan. He can also compare the rate of interest, down payment and the monthly installment. He also collects all the necessary documents for you and gives it to the bank or the financial institution. The mortgage broker gets the commission from the bank or the financial institution and from you also.
Make a list of the banks
Create a list of all the banks or the financial institutions where you want to apply for the housing loan. Also, first check your eligibility regarding housing loan by using online tools such as mortgage affordability calculator. First thoroughly research on the web from some popular websites regarding the housing loan or mortgage. Review the satisfaction scores of the bank or money lender institute. After that finalizing the bank or the financial institution to get the housing loan.
Keep a track of bank's mortgage rates online
You can regularly check the mortgages rates of different banks and apply from housing loan from that bank whose mortgage rates are better as per your view. One can also take the help of government's Support for Mortgage Interest for further benefits. Also ensure that the paperwork should be done at a fast pace so that the mortgage rate will not change or modify. Contact your bank about any incentive or special scheme they are providing to their customers regarding the mortgage rate. Remember that the loan amount you can pay in 15 or 30 years therefore it is very important for you the select the right bank or money lending institution you can trust upon. While applying for the mortgage you need to submit documents like identity proof, salary slips, and bank statements etc.
Completing the necessary paperwork
Doing paperwork is a difficult task and should be done by an expert in house related mortgages . In the mortgage application you also provide information such as your debt, and finances etc. Filling the mortgage application is a lengthy process. It also contains information about the house you plan to buy. A qualified professional will carefully inspect the home you plan to buy. After the appraisal is done, the bank will compare the appraised value with the selling price and perform necessary calculations. After submitting your mortgage application, you will get estimation of loan within three days. The money lender will also check that you can able to pay the mortgage amount if you are taking a career break, having a baby, body illness, interest rate rising, you or your spouse will lose their job.
Also See: Buy To Let Limited Company Mortgages- Benefits for Small Business Owners
Speak with an expert
Any questions? Schedule a call with one of our experts.