What are Self-Assessment tax returns?
Self-assessment tax returns are another way of paying your income tax. As the name suggests, this type of method requires the taxpayer to file a self-assessment, which can be made with the help of a physical form or through software. After filing you will need to send your form to the HMRC and pay the income tax whenever it is due.
You will have to mandatorily file a self-assessment for tax if:
You earn £1,000 or more from your self-employment.
Or if you earn £2,500 or more, from other types of untaxed income.
Other than this, if you are renting out a property between £1,000 and £2,500, you should contact the Income Tax Department for assistance.
When should I file my tax returns?
The tax returns could be filed as per your comfort, but make sure you do not delay filing your tax returns for more than necessary to avoid legal actions and penalties. The HMRC, HM Revenue and Customs, sends an online notice by the end of April or May every year as a reminder to file your returns. However, you will receive this on your registered email address only, provided you have subscribed with the given email for the HMRC self-assessment filing reminder service.
Other than this, even if you are using the PAYE method for paying your taxes, you will need to still file for a self-assessment tax return.
Do I need to complete a Tax Return?
Well, in all honesty, most people in the UK do not need a complete tax return. The reason being that most of their transactions are taxed at the source, meaning there will be no more tax liability for you as your income or the money you can is deducted by the tax you owe to the government.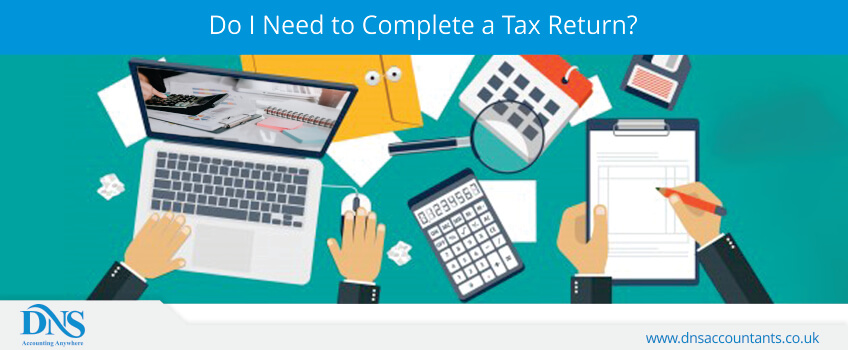 However, if in case you have received an income which was not taxed properly or was not charged at all, you need to inform the HMRC within the next six months, the last date being 5th October of the same year, about the income. The HMRC will then send a notice either through post or electronically and request you to fill out the income tax return form. Herein, you are required to fill out the correct details of your income and pay the tax as per the correct income tax rate
What do if you are a pensioner and have not paid enough tax?
If you are a pensioner and you feel as though only a very part of income tax was deducted than usual, then you should give the HMRC department a call on- 0300 200 3300. The department will help you sort your problem out without any strict requirement of paperwork and submissions of documents.
Can I avail tax refunds?
There are many people who do end up paying more than they were required to pay. However, there is nothing to worry about. You can simply get in touch with the HMRC and find an answer to how to file a refund request for your tax refund.
For more information, you can visit this website- Gov.uk website.
What do I need to do to complete the filing of my tax return?
If you are filling out your tax return and opt to complete the entire form, then you need to spell out everything. Make sure that you provide every detail and hide nothing from the HMRC and file it before the 5th of October of the year.
Other than that, this is what you need to do:
Notify the HMRC about your tax liability before 5th of October.
Establish your residence. Keep in mind you will go through the Statutory Residence Test.
Furthermore, establish your domicile position.
Decide whether or not you want to include your foreign income in the tax return.
If you are filling your tax return on the remittance basis, consider the double taxation agreements as well for your foreign incomes.
Find the appropriate exchange rates for your foreign income
Also, if you are filing an income tax return, please bear in mind that it is quite complicated and one wrong entry may cause you a lot of damage. Apart from, this the easiest way of doing this is by getting the help of HMRC or getting the help of a tax adviser.
Do I need to pay tax on my foreign income as well?
The issue of paying income tax on your foreign incomes if you are non-resident does not arise, as you are not required to file for a tax return. Other than this, the filing of the complete tax return in the UK falls on the taxpayer. Most of the incomes are deducted at source, so there is no real reason to be worried about the self-assessment return.
However, if you wish to do so, then you can. Also, the UK government gives you an exemption of £2,000 exemption or the £10,000 employment (plus £100 interest) exclusion from your income tax. Rest, all incomes are charged as per the going rates and the treaties amongst the EU countries.
Do I need to keep my records around?
It is advised that even after you apply for income tax return, you should keep some records. These records could be asked to be verified or inspected by the HMRC whenever they feel like it.
Also, if you are opting for self-assessment and have submitted your records later, then you should keep the records dating back up to 15 months of filing, you might need these records as proof if asked to produce any by the HMRC.
Speak with an expert
Any questions? Schedule a call with one of our experts.