Might be you are receiving some kinds of benefits and in lookout for a loan; it is wise to check if you are eligible for an interest-free Budgeting Loan from the Social Fund. The reason being, this would be cheaper than what has to be paid to high interest charges for having a loan from doorstep or payday lenders. We will learn how Budgeting Loans function and what benefit they provide and how we can apply for them.
What is a Budgeting Loan?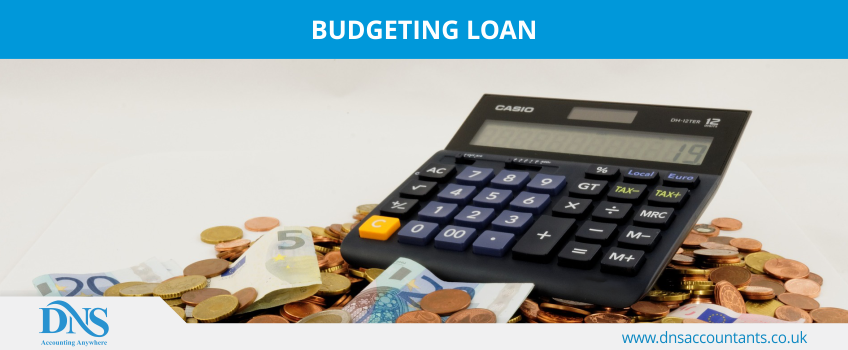 Budgeting loans are interest-free loans available from the social fund which can be claimed only by people who have some kinds of income-related benefits. Budgeting loans are advantageous to people who fall in the low income bracket and need monetary help to meet their various essential and unexpected expenses. This loan helps them pay for their expenses during crucial buys. (For other business related loans please also check out Bridging Loans)
It is a unique cash-limited fund payment of money given by the UK Government from the social fund. A limited amount of money is made available for every area for the social fund. No more funding or loans are paid one the budget is exhausted. This is made available for people to help them claim for benefits to pay for costs that would be unaffordable otherwise for them. Since there is not interest attached to Budgeting Loans that borrower has to pay back along with the principle amount, it is one of the most popular alternative to other kinds of lending and borrowing.
How and in what conditions they work?
One can use this loan for wide range of necessities that may include:
Advance rent
Moving expenses for a new home
Clothing or footwear.
Furniture
Home equipments
Funeral expenses
Household items
Expenses for renovating, maintaining or protecting your home
Maternity expenses
Necessary things that can help you start a new work
Repaying hire purchase loans
Repaying loans taken for the above items
One is eligible for a Budgeting Loan only if one has been availing some kind of benefits for continuous 6 months.
Are you eligible for Budgeting Loans?
Can you get a Budgeting Loan? Here is what makes you eligible for Budgeting Loans. If you are getting benefits from below mentioned points, you can apply for the loan. To qualify for one you must have been receiving one or more than one of these benefits for the previous 6 months continuously before your apply:
Support for your income
Jobseeker's Allowance that is income-based
Employment that is income related
Pension credit
Universal Credit – this is only when you are claiming for Pension Credit while applying for a Budgeting Loan
You will be eligible for Budgeting Loan in these cases:
If you are caught up with industrial action (for example, there is a lockout, a strike or walkout at your place or industry of employment)
If you are indebted with more than £1,500 in total for Crisis Loans and Budgeting Loans
For residents living in Northern Ireland, the Budgeting Loans in Northern Ireland will be functioning.
Moreover, you need to claim for at least 26 weeks, either uninterruptedly or with small breaks of not more than 28 days. £100 is the minimum amount you can ask for is as Budgeting Loan.
You can ask for these things that can affect your loan amount:
Existing Social Fund loans
Savings over £1,000 or £2,000 if you are 63 years old or over
What in case you have or get Universal Credit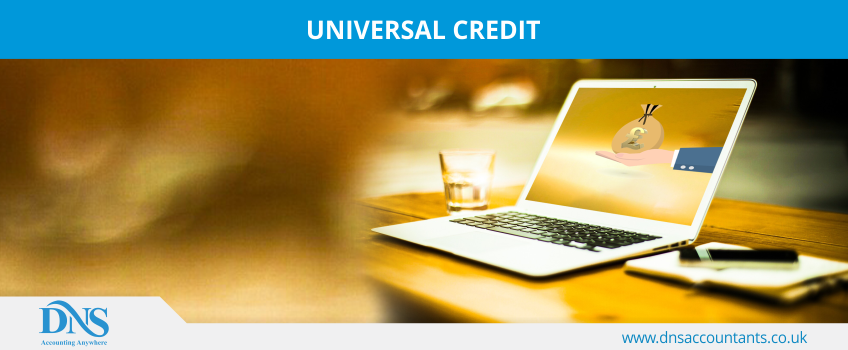 One is not eligible for both Budgeting Loans and Universal Credits at the same time. If you get Universal Credit, you will not get Budgeting Loans. We recommend you to apply for Budgeting Advance in its place.
What you will be eligible for
You can borrow £100, which is the lowest amount to borrow and you can receive up to:
If you are single then the amount will be £348
If you have a partner the amount that you will get is £464
And if you and your partner claims a Child Benefit then you will be eligible for £812
The amount of loan also depends on whether you:
Will be able to pay back the loan amount
Possess savings of more than £1,000
Your savings should be £2,000 if you or your partner are 63 or above in age
Will be paying back an already running Budgeting Loan or Crisis Loan
What is a Budgeting Advance?
We have already discussed above; if you are planning to claim Universal Credit you should claim a Budgeting Advance in place of a Budgeting Loan. The reason being, Budgeting Advance is equivalent to a Budgeting Loan for all those who are claiming Universal Credit.
How to claim for a Budgeting Advance
You must have been a continuous receiver of Universal Credit for at least six months, unless the money is needed to help you get an employment or to retain an existing job.
You must have earned less than £2,600 if you're single
You must have earned £3,600 if you are married or in civil relationship (i.e. you have a partner) in the previous six months before the time you apply
You must not be paying off for another Budgeting Advance
Usually, as it is in the cases, you will have to start off paying back your Budgeting Advance out of your next Universal Credit payment and this has to be paid back in within six months.
If you have any doubt about the rules and regulations or not very sure about the process then contact your work coach at your local Jobcentre Plus and know the process for making claims for a Budgeting Advance.
Paying back the Budgeting Loan
Since Budgeting Loan is interest free and has no interest rates attached to it, you only pay back the principle amount that you had borrowed.
There will be automatic transaction of repayment from your benefits. How much benefits you received and what you are capable to afford makes the basis of your repayment amount.
Normally, you need to repay the loan amount within 104 weeks or 2 years. If the benefits discontinue for some reason then you will need to arrange a different way to repay your loan amount.
Repayments if your benefits are paid weekly
| Loan amount | Weekly benefit | Weekly deduction |
| --- | --- | --- |
| £100–812 | £57.90 | £2.90 – £6.95 |
| | £73.10 | £3.66 – £8.77 |
| | £87.50 | £4.38 – £10.50 |
| | £102.15 | £5.11 – £12.26 |
| | £109.30 | £5.45 – £13.12 |
| | £114.85 | £5.74 – £13.78 |
| | £300.00 | £15.00 – £36.00 |
Repayments if your benefits are paid fortnightly
| Loan amount | Fortnightly benefit | Fortnightly deduction |
| --- | --- | --- |
| £100–812 | £115.80 | £5.79 – £13.90 |
| Loan amount | Fortnightly benefit | Fortnightly deduction |
| --- | --- | --- |
| | £146.20 | £7.31 – £17.54 |
| | £175.00 | £8.75 – £21.00 |
| | £204.30 | £10.22 – £24.52 |
| | £218.60 | £10.93 – £26.23 |
| | £229.70 | £11.49 – £27.56 |
How to Apply for Budgeting Loans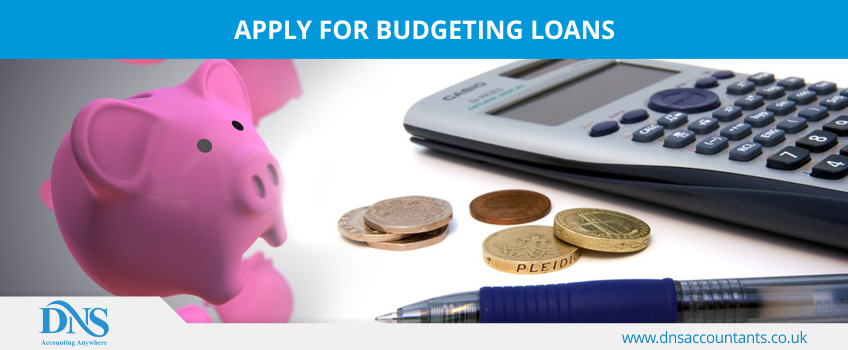 Checking for your eligibility is the first thing that you should do before applying for Budgeting Loans. For online applicants you can apply online on the GOV.UK website. In Northern Ireland there is no option for submitting application online. In case you are an appointee applying on behalf of some other person then always go for the paper form for applying. For residents of Northern Ireland the application has a different process.
For applicants applying online can have easy access to information on whether the loan will be offered within 20 working days. If your loan request in accepted and you receive acknowledgment for the loan dispersal, which you again accept, the money will be sent to you within 11 working days.
The loan amount will be paid into your bank account, credit union account or building society.
More ways to apply for Budgeting Loan
You can take out printout or download SF500 form from GOV.UK website and then fill and submit it via mail or whichever mode is available. Application process can take up to 25 working days.
What else you can do:
Take a form from your nearest Jobcentre Plus and Jobs and Benefits Office in case you are resident of Northern Ireland.
Call the Social Fund and request them for a form to be posted to you. This might take 5 working days to arrive at your place.
Social Fund
Telephone: 0800 169 0140
Monday to Friday, 8am to 6pm
Once your have finished filling your form, you can return it post or hand it over to your local Jobcentre Plus office.
If you have any query about your application
If you have any query about your application process the simply call the Social Fund to enquire about it. Before you make a call, allow 25 working days if you have returned your form by post, as there is a high possibility that it may not have been processed before this.
What other loan support you can get
Apart from Budgeting Loan there are other kinds of support you can get, which includes:
You can get help from your Jobcentre Plus and local council
In Wales, you can avail the Discretionary Assistance Fund
If you are in Scotland then you can get a Crisis Loan or Community Care Grant
To inform you on Crisis Loans, it is not available in England, Wales or Northern Ireland any more.
Budgeting Loans and Budgeting Advances
Financial Support with maternity expenses
When you are expecting your first child or may be you are expecting your second child, you are eligible to claim a £500 SureStart maternity grant for this. This amount is not expected to be returned.
Know more about SureStart maternity grants and benefits and eligibilities before claiming when you expect a baby.
Financial Support with funeral expenses
If you are getting certain benefits and have to pay the funeral expenses of a relative or close friend, you might be eligible to apply for a Funeral Payment. To know more about the Funeral Payment and whether you are eligible for the payment visit the Gov.UK website.
How to Pay back Budgeting Loan
Budgeting Loans are and loan repayments are interest free and this is calculated during the time loan is approved. It all depends what amount you borrow, based on that you are given 2 years time to pay it back. Normally, repayments are automatically taken out from the benefits you earn. If your benefits are discontinued while you are paying back you loan then you will have to find another way of paying back the money. However, if you have loan but unable to pay it back on agreed repayment time then talk to the office that paid you they will work out another repayment plan. It is also important you don't get into any debt while paying your loan back.
What other help you can get
You can get support and help in any emergency from local establishment in England and the devolved governments in Northern Ireland, Wales and Scotland.
Contact your local council to know your local welfare assistance scheme, if you happen to be resident of England.
Try to know about the Scottish Welfare Fund on the Scottish Government website, if you reside in Scotland.
Try to get information about the Discretionary Assistance Fund on the Welsh Government website, if you are resident of Wales.
If you are resident of Northern Ireland try to know about the about Discretionary Support on the nidirect website.
What if you are waiting for your first benefit payment
Contact you Jobcentre Plus (Jobs and Benefits offices in Northern Ireland) about the short-term benefits advance, if you are in urgent need of money as you are waiting for your first payment benefit or you might have had a crucial change of conditions unexpectedly. You can also ask for Universal Credit Advance in place of Universal Credit payment if you are waiting for your first Universal Credit.
Chances of your loans getting approved and how much amount you will be given depend on your personal conditions.
Alternatives to Budgeting Loans
If you need money in hurry and your Budgeting Loan is not approved then find out other sources of help that can meet your financial needs.
Speak with an expert
Any questions? Schedule a call with one of our experts.