Chancellor Rishi Sunak confirmed in his 2021 Budget that the furlough scheme will be extended until the end of September 2021 - a key takeaway for businesses.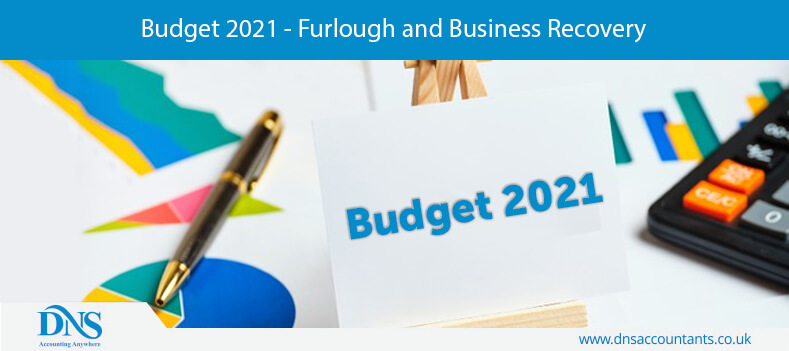 The scheme has helped pay the salaries of millions of people who otherwise might have lost their jobs as a result of the pandemic.
Furlough scheme extension
Furlough will continue until 30 September to "protect the jobs and livelihoods of the British people through the remaining phase of this crisis".
The UK-wide scheme covers up to 80% of an employees salary for the hours they cant work, capped at £2,500 per month. Employers already pay pension and National Insurance contributions and will have to help cover the cost of their furloughed workers salaries, covering 10% from July and 20% through August and September.
According to recent figures, over 11 million jobs have been supported by the scheme since March 2020 - with four out of ten employers using the scheme (the highest rates being in the hospitality industry) and around 4.7 million people currently on furlough.
The Recovery Loan Scheme
The Recovery Loan Scheme is in place to ensure businesses of any size can continue to access loans and financing of up to £10 million per business once the existing pandemic loan schemes close. This is aimed at providing support to help businesses recover and grow following the disruption of both the pandemic and Brexit.
The government will guarantee 80% of the finance to the lender to ensure lending confidence, and organisations can use the finance for any legitimate business purpose.
The scheme launches on 6 April 2021, and subject to review will run until 31 December.
The finance available will be:
Term loans and overdrafts of between £25,001 and £10 million per business.
Invoice finance and asset finance of between £1,000 and £10 million per business.
The terms of finance are up to six years for term loans and asset finance facilities. For overdrafts and invoice finance facilities, terms will be up to three years. On facilities up to £250,000, no personal guarantees will be asked for, and a borrower's principal private residence cannot be held as security.
Businesses trading in the UK can apply as long as they are not banks, building societies, insurers and reinsurers, public-sector bodies, or state-funded primary and secondary schools.
Businesses will need to show:
They're viable (or would be were it not for the pandemic)
They've been impacted by the pandemic
They're not undergoing collective insolvency proceedings
Eligible businesses who have received support under the existing coronavirus guaranteed loan schemes will still be able to access finance under this scheme.
The Kickstart Scheme
The Kickstart Scheme offers another method of help for businesses, providing funding to create new job placements for 16-to24-year-olds on Universal Credit at risk of long-term unemployment. Employers of all sizes can apply for funding which covers:
100% of the National Minimum Wage for 25 hours per week for a total of 6 months
Employer National Insurance contributions
Employer minimum automatic enrolment contributions
Employers can spread the start date of the job placements up until the end of December 2021, and further funding is available for training and support to help young people on the scheme get a job in the future.
To find out more about the support on offer for your business and how we at DNS can help, please get in touch!
Speak with an expert
Any questions? Schedule a call with one of our experts.