Numerous people work in the UK on a permanent basis but are hired by foreign enterprises — for example, foreign companies with no formal presence in the UK or foreign embassies. Thus, what duties – if any – do such foreign firms need to perform in the UK in terms of income tax and National Insurance deductions under the PAYE system? Are such businesses needed to register for PAYE and NI? And, if so, under what conditions?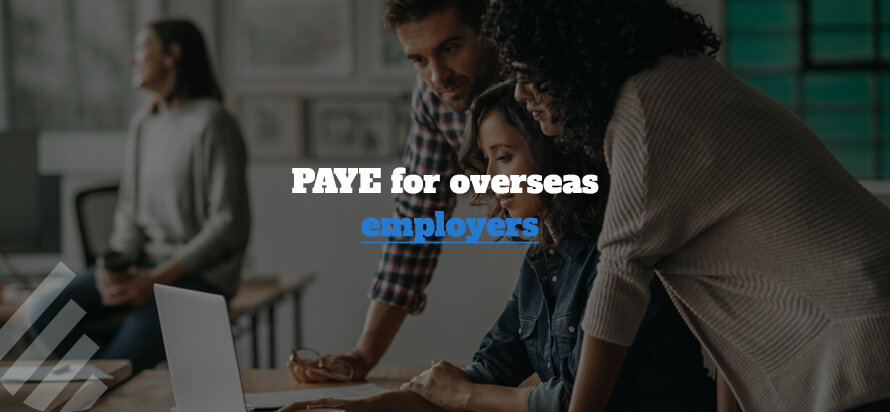 In this article we cover:
The position for employers
Employers obligations can vary depending on a variety of factors and responses to specific questions, including the following:
Is there a subsidiary in the United Kingdom? Has a permanent establishment (or other comparable taxable presence) been established in the United Kingdom?
Is the foreign employer based in the European Union? Switzerland and the European Economic Area (EEA) countries of Norway, Iceland, and Liechtenstein are included in this section of the EU.
Would UK employees be subject to off-shore employee agency regulations?
Are there any political or broader commercial or human resource considerations?
Does the individual work for a foreign embassy in the United Kingdom?
UK Subsidiaries and permanent establishment
If a subsidiary firm in the United Kingdom employs individuals, this will always result in a payroll obligation in the United Kingdom. If no subsidiary exists, it will be necessary to determine if a permanent establishment exists in the UK. This is often straightforward. For example, if a manufacturing facility or a sales office in the UK is responsible for client negotiations and the like, there should be no mistake that a permanent presence exists in the UK. If an entity has a permanent establishment in the United Kingdom, it is clearly obligatory for the entity to register in the country and account for PAYE income tax and National Insurance on behalf of its UK-based employees.
However, in some situations, the viewpoint may be less clear-cut. For example, a UK sales office may exist, but its operations are limited to 'preparatory activities,' which may be carried out from the homes of individual employees rather than in a fixed office or similar location.
Additionally, double taxation agreements would imply that the following are, in effect, not permanent establishments for corporate tax purposes:
An office bought in the UK for the overseas business;
A warehouse in the UK for an overseas business to be used for storage or display purposes;
A branch operation – for example, to assist the overseas entity with marketing and market research;
And a construction project that will last less than 12 months (or six months according to some double tax agreements).
As such, what is the position with payroll withholding registration in the UK if these are not permanent establishments? Are these businesses required to register? As is the case with many other tax aspects, the response may be: 'It depends.'
Also See: Can non-residents be company directors?
Example of a case law
As is the case with any evaluation based on case law, each situations particular facts and circumstances vary depending on whether an employer has a taxable presence in this jurisdiction. However, if one examines HMRCs instructions in its PAYE Manual at PAYE81610, which provides its interpretation of the case law, the following is stated:
To establish a tax presence, we must demonstrate that there is something in the UK that resembles a branch or agency, office or establishment. We require a UK address through which we can contact the employer, distribute PAYE literature, and enforce compliance if required.
Employers based in the EU
Employers based in the EU, EEA, or Switzerland may face additional complications due to the EU Social Security Regulations SI 883/2004. In practice, there is no issue if there is a clear taxable presence here — PAYE income tax and National Insurance are both due by default under UK law.
However, even if an EU employer does not have a taxable presence in the UK, as oceanic contractors does, EU businesses are still required to register for National Insurance withholdings in the UK under EU legislation if they have employees in the UK.This is true even if such employees do not establish a formal presence in the UK. For example, an IT support worker working from his garage in Luton for a German or French entity would be liable to UK National Insurance withholding on their salary (primary and secondary contributions). If the German or French entity does not register for such withholdings automatically in the UK, HMRC may request that the German or French authorities automatically demand such contributions from the overseas company.
It is critical to remember, however, that the regulations apply exclusively to National Insurance (social security). They impose no legal requirement on EU employers to register for PAYE withholding in the UK. In practice, many EU employers who register for NI withholdings will also register for PAYE for the following reasons:
HMRC is understandably delighted to have foreign employers register for PAYE withholding in the UK on a voluntary basis.
Registering for PAYE and National Insurance will likely not result in any additional payroll compliance costs for the EU-based company – because payroll providers typically charge the same fee whether only National Insurance is deducted and paid or tax and National Insurance is deducted and paid; and
Accounting for PAYE withholding will likely reduce the UK tax obligations for employees.
Agency regulations
The government began tightening PAYE and National Insurance laws for contractors and employees that work through offshore intermediaries in December 2013. Although the legislation was arguably intended to combat tax (and specifically National Insurance) avoidance in sectors such as information technology contracting, the legislation is broad in scope. It can capture genuine commercial arrangements between the UK and foreign-based operations. As an illustration, this may be where UK construction or manufacturing work has been subcontracted to third-party companies based overseas.
In short, these regulations may impose PAYE and NI duties on:
An associated UK company of the non-UK business; or,
In the absence of an associated UK company of the non-UK business, the off-shore business end client in the UK.
Thus, many foreign businesses that are not obligated to register for PAYE in the UK may do so voluntarily. That is, they desire to avoid imposing PAYE obligations (penalties) on their end client while simultaneously avoiding sharing commercially sensitive data (such as wage rates) with that client.
In case you have any queries or want specialist advice on "PAYE for overseas employers", kindly call us on 03330886686 and talk to one of our specialist advisors, or you can also e-mail us at enquiry@dnsaccountants.co.uk.
Speak with an expert
Any questions? Schedule a call with one of our experts.