For many UK companies that are looking to expand internationally, having overseas directors means they can tap into knowledge and experience in areas that their business wants to grow.
For anyone applying to be a UK company director, the residence of that person is not significant. The UK allows a director of a UK company to be a non-UK resident and live anywhere in the world. There is no requirement for a director of a UK company to live in the UK during or after their appointment as company director.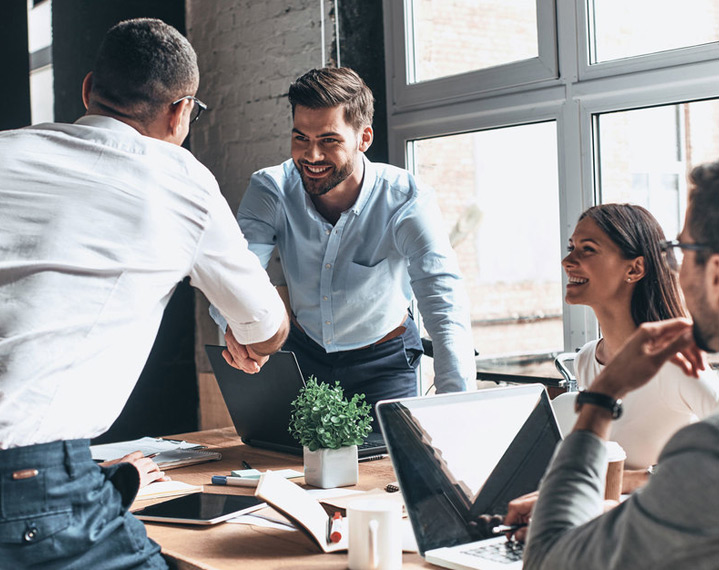 However, with today's globalised world, tax compliance for non-resident directors has come under increased scrutiny from HMRC. So, there are some rules and regulations from a tax and national insurance perspective that non-resident directors need to be aware of and things they need to know to avoid tax penalty regimes that the UK has.
Company Residence for Taxation Purposes
Regarding the taxation, a company will be deemed to be subject to UK taxes (namely corporation tax) if it was incorporated in the UK. This rule applies irrespective of where the directors live or where key decisions for the business are taken.
Non-resident directors visiting the UK
Overseas directors of UK companies can visit the UK for short periods of time and do not need to establish tax residence in the UK.
The rules are simple on the surface. Any income received by a director (executive or non-executive) for undertaking their role within the UK (e.g. attending meetings), are subject to UK PAYE. Earnings which relate to duties performed in the UK in a tax year are taxable in full.
Double tax treaties don't usually protect the director. However, if the individual isn't remunerated by either by the UK or overseas entities for the UK directorship, there will be no UK tax liability (however, see below about self-assessment).
Directors visiting the UK to open a company bank account
There can be instances where a director needs to visit the UK to open a UK company bank account. Banks are required to comply with both UK and European money laundering provisions. Sometimes a bank requires a company director to visit a UK branch, in other cases there may be a branch in the directors home country. Wherever, the director visits the bank, the various money laundering and identification procedures must be satisfied by the director through the branch.
Self-Assessment & PAYE for non-resident directors
Any director of a UK company will fall in the criteria for self-assessment. This includes non-resident directors. The rules are as follows:
If the director is issued with a UK tax return, they must file the return by the relevant filing deadline. Even if there is no tax due and the return is filed after the deadline a penalty will be incurred.
If a UK tax return isn't issued but the director is obligated to pay tax, then there will be a penalty for failing to notify HMRC, unless the tax is paid by the filing deadline (and the return submitted).
Any earnings by the non-resident directors earn OUTSIDE OF THE UK can be drawn via salary or dividends without a need to do any UK reporting.
Keeping records for non-resident directors
In some circumstances, HMRC can allocate a proportion of the director's total pay to the UK director role they fulfil. This is generally difficult for HMRC to do. However, we recommend that companies employing non-resident directors ensure that they have systems and processes in place to keep track of time spent performing duties in the UK and the value of the director's income that relates to the UK duties that the director is carrying out.
It's recommended that a letter of appointment contains a remuneration clause.
Tax treaties between the UK and other countries
Often people believe that if there is a tax treaty between the UK and the director's country of residence, then this will exempt their income in the UK from UK income tax. However, this isn't always the case.
Expenses incurred in the UK
There is clear HMRC guidance regarding the accommodation and travel expenses of directors. Whilst the UK employer should continue to report the director expenses via Form P11D or the payroll. Directors may be able to treat these items as non-taxable subject to some conditions. These conditions include only coming to the UK to perform a task for 'temporary purpose' or a 'limited duration' and spending less than 40% of their director role at a workplace. These conditions only apply in some circumstances; so check with an accountant if these conditions do apply to you.
Are NICS due?
This is a complex area and depends on where the director has ongoing social tax obligations, as well as other directorships, their location, and rules in those tax jurisdictions. We recommend you seek professional advice from a UK accountant.
What should companies and non-resident directors do?
All UK companies with overseas based directors should consider whether those directors perform duties in the UK. If those directors are performing duties in the UK, you need to clearly understand the tax and NIC obligations.
Summary
Many companies will often draw on global talent and appoint overseas directors to the board. As it's common for overseas directors of UK companies to visit the UK for short-term trips, non-resident directors and their companies should be aware that such business trips can trigger tax and NIC requirements under PAYE in the UK.
For non-UK tax resident directors of UK companies, both executive and non-executive, the tax position can be complex. We recommend that you seek clear advice from a UK accountant.
DNS Accountants are experts in non-resident directors of UK companies and can help answer all your questions and ensure you're compliant.