What is Landfill tax? How is it charged?
Landfill tax applies to all kinds of waste and is explained by Notice LFT1 A as to what counts as waste. Landfill tax applies to all waste:
Disposed of by way of landfill,
On or after 1st October 1996,
At a licensed landfill site.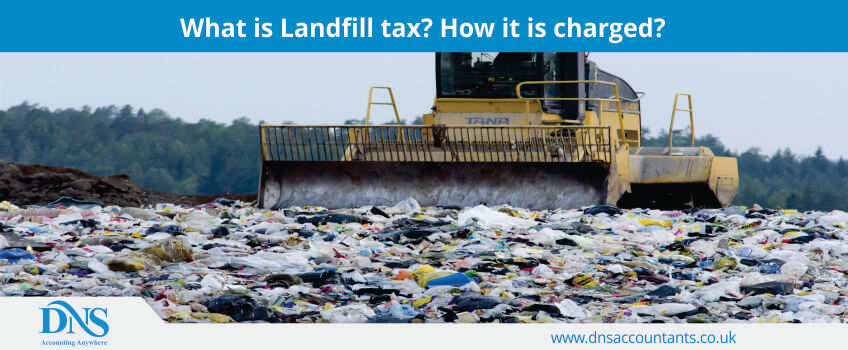 Landfill tax will not be applicable to the waste if the waste is exempt from taxes.
Is there a general description of measure?
The newest rates for taxation will be implemented right away. There will be an increase in both the standard and lower rates according to the Retail Prices Index (RPI), which will be rounded off to the nearest 5 pence.
How much is Landfil Tax for year 2018?
Landfill tax is calculated with the help of weights. There are two types of rates:
| | Rate from 1 April 2018 | Rate from 1 April 2017 | Rate from 1 April 2016 |
| --- | --- | --- | --- |
| Standard rate | £88.95/tonne | £86.10/tonne | £84.40/tonne |
| Lower rate | £2.80/tonne/td> | £2.80/tonne | £2.65/tonne |
Do the changes in Landfill Tax Rates Affect anyone?
Tax rates for the Landfill tax are given by Notice LFT1 A. These tax rates change almost yearly and affect businesses registered with HM Revenue and Customs (HMRC) for Landfill Tax.
Is there an objective to the Landfill Tax?
Yes, there is an objective behind the landfill tax. This tax was imposed back in 1996. The primary purpose of imposing this tax was to decrease the amount of waste produced by the households. Apart from this, the Landfill Tax was also implemented to encourage the UK citizens to reuse, recycle, composite and recover their articles.
Since the implementation of the landfill tax, here is what happened once the tax was implemented:
Since the 2000s, the amount of waste brought to landfills has dropped in the UK by 70%.
The average recycling rates have risen to 44% from 18%.
What is the Operative Rate?
The increase in the standard rate and lower rates for Landfill rates are made in line with RPI and will effective on every disposal made or treated at a landfill site. Furthermore, these rates are immediately effective from 1st April of every year. It is expected that these rates will be devolved in Wales, but for UK and Welsh regions, this tax is subject to confirmation from the respective governments.
What is the current governing law for the Landfill Tax?
The current governing law for the Landfill Tax is Section 42 of the Finance Act 1996. This section lays out the rates by which the Landfill rates are determined.
Are there going to be an Economic impact from this change?
No, there will be no economic change with a change in the Landfill Tax rates.
Are there any Equalities Impacts?
No, there are none. This measure will concern only businesses.
Will there be any Operational change in HMRC?
No, HMRC is equipped to deal with any kind of changes in taxations and various laws.
Share this post