Do you pay tax on Personal Injury Compensation?
As a general rule, personal injury compensation is not taxable. Despite whatever the situation may be, you will not be required to pay any kind of tax on the claims. Whether you file a lawsuit or you win the verdict, no matter what the situation is, you cannot be charged tax on personal claims.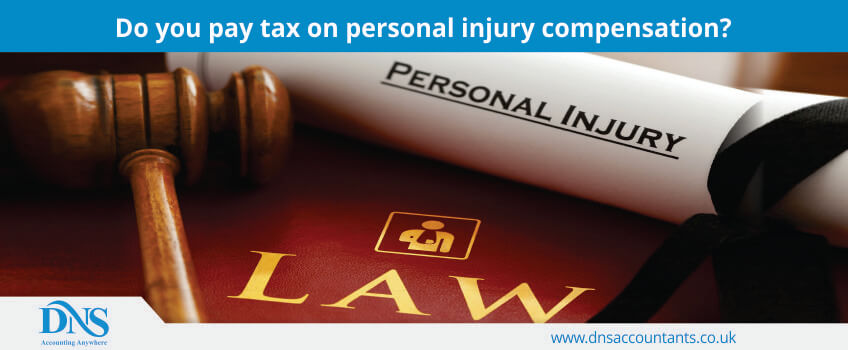 Apart from this personal injury claims are to settle injury damages, and are supposed to settle the claimant's lost wages, emotional distress, medical bills, pain, and suffering. Under no circumstance should this compensation be charged with any kind of tax.
Are there any exceptions to the General Rule?
Yes, there are some exceptions. You will be liable to pay taxes on compensation or the claims you get from personal injury compensation if there is a breach of contract. Here is how it works:
If there is a breach in contract,
If that breach is what causes the injury.
Furthermore, if the breach of contract is the basis of your lawsuit.
Other than this, there are punitive damages. These damages are always required to be paid. However, if your lawyer can prove it to the IRS that such punitive damages were compensatory damages, then you will not be liable to pay any taxes.
Can I not pay taxes on Claims for Emotional Injury?
Well, a point to be remembered is that you do not pay taxes on your claims if you receive claims or compensation on behalf of a physical injury. Furthermore, if your claim is against some emotional cause, then you will be liable to pay a tax on the compensation, regardless of the degree of pain you suffer emotionally.
However, if you can prove it to the IRS that there was even the slightest amount of physical injury; you will not have to pay any taxes.
What to do if there are two cases?
In the event that you find two cases lodged, one for emotional injury and one for physical injury, know that the claim for physical injury will always be much larger. Also, ask your lawyer to explicitly state which amount of settlement is for the physical injury and which settlement amount is for the non-physical injury. This will not only help you find an easy way to save tax but will ensure that the government knows which amount was received as compensation for physical injury and which amount was received as compensation for personal injury.
Speak with an expert
Any questions? Schedule a call with one of our experts.