Defying all warnings and the catastrophic effect it will have on businesses, contractors and their families, the Government yesterday announced a review of the Off-Payroll (IR35) Tax for smooth implementation of the reforms, but will not postpone the April 2020 implementation of the legislation in the private sector.
As published by the Treasury, the main purpose of the review will be to gather evidence from affected individuals and businesses to determine if any further steps can be taken to ensure smooth and successful implementation of the reforms, which are due to come into force in April 2020. The review will also assess whether additional support is needed to ensure that the self-employed outside of the scope of the rules aren't impacted.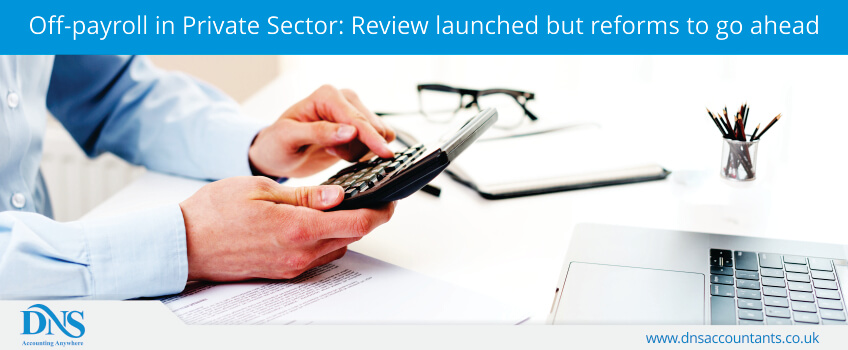 The consultation launched by the government before the budget is to indicate that there will be no delays in the roll-out of the off-payroll in the private sector and for businesses to start preparing themselves for the changes.
The announcement from the Treasury is a disappointing result for many businesses and contractors, especially when the Chancellor Sajid David promised a review of off-payroll in an interview with BBC's Moneybox. It is clear from the review that the government focus is on smooth implementation of the reforms as opposed to delaying or changing the nature of the reforms. The review further states, the Government will hold a series of roundtables with stakeholders representative of those affected by the reform, including contractor groups and medium and large-sized businesses, and evaluate the Check employment status for tax (CEST) tool and public sector bodies' experience of implementing the reform to the off-payroll working rules in 2017.
We hope the budget on 11th March 2020, addresses the unanswered operational questions for the fee-payers and contractors. Further, given the timing, it leaves a very small window for businesses to prepare for the changes, but we can only hope the government spends enough resources before 6 April 2020 to educate businesses and avoid the possibility of blanket assessments as we saw in public sector.
Dave Chaplin, CEO of Contractor Calculator, who has been actively running the Stop the Off-Payroll Tax campaign has said that it isn't too late, and the blow of the reforms can be softened, if the agencies and contractors create enough parliamentary opposition by contacting their MPs explaining the hardship this may cause.
For contractors and businesses who are worried, please contact your account manager and they can assist you by directing you to the right team who can then explain the options you have once the reforms come into play on 6 April 2020.
Speak with an expert
Any questions? Schedule a call with one of our experts.