HMRC tax investigations – might you be next?
I realise that we are going on … and on … and on about HMRC tax investigations, but if I tell you that we have had at least 10 such investigations and that several of our clients declined our offer of Tax Investigation insurance and have, therefore, have ended up paying several thousands of pounds for our services to dig up past files and submit them to HMRC, then you will, I hope, understand the importance of our nagging you to be aware and beware.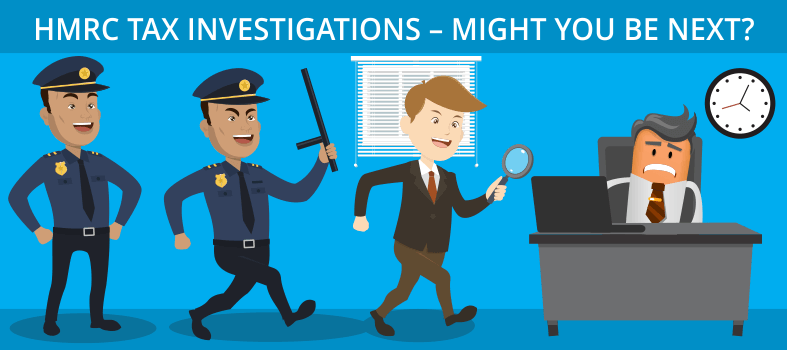 In 2010 HMRC stepped up its campaign against suspected tax evaders;
No one is without suspicion it would seem;
Tax investigations are now more prevalent than ever;
Taxpayers can take steps to limit the chaos and worry caused by investigations;
Keeping good records and co-operating with HMRC is essential;
Never, ever ignore correspondence from HMRC.
Since the introduction of self assessment in 1996, HMRC has re-trained staff in investigatory skills. Developments over the past year suggest that the number of tax investigations, which may target businesses or individuals, is likely to rise over the coming months.
HMRC investigations – are you under suspicion?
HMRC have an additional £900m to fund interventions, enquiries and investigations to tackle tax evasion and avoidance. The additional £7bn the Government hopes to raise in tax annually by 2014/15 from this, will plug the budget deficit.
A raft of powerful legislation across all taxes and initiatives – from a new penalty regime to "naming and shaming" as well as all-embracing powers to inspect tax payers' records and documents – underpins the new regime. Tax investigations are lengthy, uncertain and open ended.
How do HMRC select their targets?
HMRC launch investigations if they think there is a risk of tax being understated. With scarce resources, HMRC investigations are matched to the highest risk areas. An investigation may be launched when HMRC suspect an understatement or failure to notify income or gains. In addition, HMRC deploy their specialist investigations team to monitor other areas of non-compliance such as non-payment, late returns or returns that do not match industry trends or the previous years' trading.
How can you avoid becoming a target?
Use the DNS online accounting portal.
Take out Tax Investigation Cover.
Ensure you make full and accurate disclosure of your affairs to your accountant.
Keep accurate and complete books and records to verify the figures stated on your tax return.
Minimise cash transactions: if you pay in cash, make sure you have a receipt.
Submit returns and pay your taxes on time.
Be responsible for your own tax affairs: sign your returns knowing that they are complete and accurate.
Explain significant differences in income/turnover to your accountant and make sure it is recorded in the "white space" box on your tax return.
Remember HMRC has access to significant amounts of information including property transactions and bank accounts. Nothing is outside their jurisdiction, in fact, HMRC is the only agency allowed in law to enter your premises without a warrant. If you are worried in any way about your affairs contact your account manager as soon as possible.
Remember, there is always a solution: DNS will ensure you remain compliant while legally holding back as much of your hard-earned cash as possible.