The first question you may ask is "Do I need a specialist contractor accountant?" The simple answer is yes. As a contractor, choosing the right accountant is critical to give you all the specialist advice you need around things like IR35 and umbrella companies etc.
But with so many accountants claiming to be specialists how do you sort through them and find the right one for you and the ones that truly are specialists? Here's a checklist of things to look out for when searching for a contractor accountant.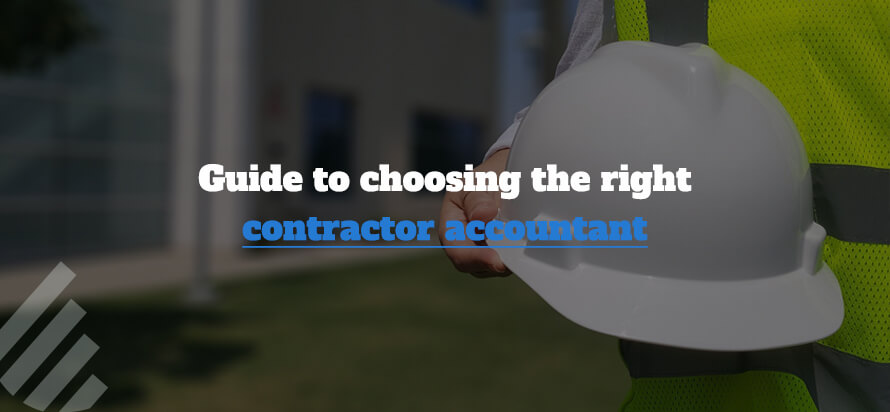 Here are some essential tips to help you make the right choice.
1) Check out their website
The first place to start is the accountants website. How much information do they provide that is specifically for contractors? Do they write regular blogs and articles with up-to-date information for contractors? Do they offer specific contractor guides or webinars related to the industry? If not, then they may say they are specialist but are clearly not deeply committed to the contractor market.
2) Check out their packages and pricing
The accountant should offer multiple levels of accountancy packages, so that you can find one that accurately fits your needs. They also need to be able to offer add on services such as IR35 reviews, umbrella company advice etc, should you need it. Clear response times, unlimited telephone support and no penalty guarantees are all things that you should look for in an accountancy partner. Here at dns we offer all these things and more to our contractor clients.
Speak to the accountants and chat through your needs they can offer you help and advice on areas you should consider that you may not have thought of. Once you better understand what you need, you can identify which accountancy packages that provide the best value for money for you.
3) Accountancy & bookkeeping software
Whilst you may not think that accountancy software and apps are important to you right now, with the government pressing forward with their Making Tax Digital initiative, it will become vital to have your records in electronic format to stay compliant now and in the future.
Great bookkeeping and self-assessment software & apps can save you loads of time and hassle in the long term. Checkif accounting software is included free in your accountancy package or if there are additional charges for it.
Choosing an accountant that not only offers you the software but support and advice whenever you need it will be key to your financial success. Here at dns we offer market leading accounting software but backed with unlimited support from experts. Not only does this help you to keep your costs down, but you'll always have an accountant you can ask questions to – as and when they arise.
4) Get recommendations
Word of mouth means a lot. If you know other contractors, find out who they use for their accounts, ask them if they are happy with their accountants. If they are then this word-of-mouth recommendation may be a way to decide who you use.
5) Check contractor accountant reviews& awards
Any good accountant should be getting great reviews online, whether through Google, Trustpilot or testimonials from clients. You should also look for accountants that are confident to enter awards and that are regularly shortlisted or win awards. You can check out dns reviews and awards here.
6) Make sure they offer specialist contractor services
Rules around IR35 have been tightening and becoming more important and using an umbrella company to pay yourself, can be tax efficient. Both areas are important to contractors, and you need an accountant who understands both areas.
So whether it's just IR35 compliance that you help on, or an IR35 review or advice on using an umbrella company, specialist contractor accountants like dns will prove invaluable to you when you're a contractor.
7) Check for hidden costs
Make sure you know exactly what you're getting for you money. A trustworthy contractor accountant should have clear package pricing and will be able to quote you fixed fees for any additional services you need. A good accountant will start out with a package price but should be able to tailor their services exactly to your own needs.
8) Don't be afraid to switch contractor accountants
Don't put up with overpriced or bad service from your current account. If you're not happy with your current contractor accountant, then find a better one. Switching can be easy.
Switching will require you to do some administration, but once it's complete, you will never look back! Switching to a new contractor accountant is generally free of charge and hassle free. However, read the terms and conditions of your existing arrangement, and ask the relevant questions to your preferred new accountant before signing a new contract.
When you're a contractor, having a specialist contractor accountant can be a huge benefit to you and your business. You'll be able to focus on your work and contractors without worrying about your finances and whether you're getting the best advice.
Speak with an expert
Any questions? Schedule a call with one of our experts.