If your product or service is a success in your home country, you should always consider international expansion, and the UK may be the best market to enter. The only way to determine whether your business is actually prepared is to conduct comprehensive market research and develop a business strategy for your UK venture. Never underestimate a markets condition, which used to change as per the time. Never be so sure of a flawless transition - that is not how it works. This can be accomplished by a quick understanding of new consumers qualities, desires, and behaviours. After that, you'll need to develop a detailed business plan and a strategy for entering the UK market.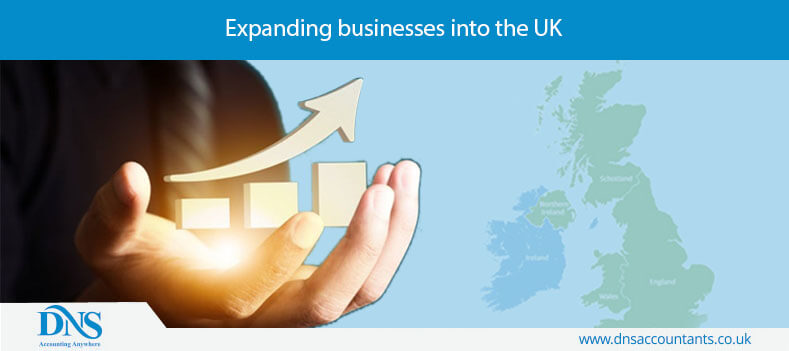 What factors are considered vital for entering the UK market?
Create a UK business base

– The United Kingdom offers a large selection of property types, an easy planning process, and incentives to help incorporate and expand businesses. The United Kingdom has a large number of properties available for lease or rent for business purposes. Small businesses and entrepreneurs frequently choose serviced offices for their flexible infrastructure (such as internet connectivity) and rental agreements. Larger businesses may choose to construct, expand, or reuse their premises. The UK has an easy-to-follow planning process and one of the most efficient methods of obtaining a construction permit in Europe.

Enterprise zones provide a range of services to assist firms in establishing and expanding in the United Kingdom. In England and Wales, there are over 50 existing or proposed zones, as well as 16 Enterprise Areas in Scotland and several in Northern Ireland.

Registering a company in the UK

– If you want to incorporate a business in the UK as a separate legal entity, the most popular method is registering a private limited company. Additionally, you can establish a firm as a sole trader (where you are personally liable for the company's debts) or a partnership (where you share the liability with other business partners). Before you begin the incorporation procedure, you will require the following:

A Company's name.
Company's address - This can be any address in the United Kingdom.
At least one director – An individual does not have to be a resident of the United Kingdom.
At least one director - An individual or a company.

A company incorporating in the United Kingdom must have a memorandum of association and articles of association in place at the time of establishment. You can utilise standard template documents or take the help of a professional expert who will create them on your behalf. It is not required by law to incorporate a UK company with a director or shareholder who is a resident of the UK.

Hire skilled workers for your UK operations

- Every business requires skilled workers to maximise efficiency and output, which is why it is essential to hire the right people for each position. That's why the UKs employment laws are so beneficial, as they protect employees interests and assist businesses in hiring employees with the necessary skills. If a business expands into the United Kingdom, there is little chance that they will be unable to find someone qualified for the job, as the UK is home to four of the world's top ten universities, including the universities of Oxford and Cambridge, Imperial College London, and University College London. Additionally, the UK government assists businesses in educating employees who are qualified for the position through an apprenticeship programme in which the government funds a portion of the training and evaluation costs.

UK tax and incentives

– It is essential for businesses expanding into the UK to be informed of the country's taxes to ensure that the applicable ones are not overlooked. Corporation tax is a single tax levied on the profits of all companies based in the United Kingdom. This also applies to any foreign company with a branch or office in the United Kingdom, where the current corporation tax rate is 19 percent. The United Kingdom offers funding plans to assist small and medium-sized businesses in expansion.

Additionally, companies engaging in research and development in the UK are rewarded with incentives for promoting fast-growing, innovative services and products.

Residential bridging loans

– Residential bridging loans are frequently used by property developers, since they can be used in a variety of situations where a high street mortgage would not be appropriate. They are short-term, interest-only loans that can be agreed upon quite quickly. They are based on the propertys valuation and your ability to repay the loan – or on your exit strategy. They are frequently used by property developers during the purchasing and selling of properties, auctions, and renovation work.

UK business bank account

– As a firm expanding into the UK, opening a UK business bank account is an excellent option since it enables your business to send and receive payments in the UK without incurring foreign exchange fees. Before you can open a UK business bank account, you'll need –

A UK business address,
A company representative who lives in the UK and will act as an account signatory,
A UK business plan outlining why you require a UK business account, and
Clear identification of all parties owning more than 10% of the business.

Accessing finance in the UK

– Whatever the size, market, or sector of your business, the UK offers various finance and funding choices. The British Business Bank assists smaller businesses in obtaining the necessary financing. Several types of venture capital financing are backed by the UK government, including the following:

Additionally, there are other tax breaks available for research and development, including the Patent Box, R&D Tax Relief, and R&D Expenditure Credit. For more details, please contact DNS Accountants.

Welcoming environment for entrepreneurs

– One of the fascinating aspects of expanding to the United Kingdom is the country's openness to a diverse range of businesses, cultures, and aspiring entrepreneurs. The United Kingdom's government welcomes many entrepreneurs to the country through entrepreneur visas and a special tax rate. The United Kingdom has benefited from the growth of diverse industries, including fintech, oil and gas, healthcare, construction and manufacturing. The warm reception you receive here, along with the success of your products or services, just might be the beginning of your businesss global dominance.
DNS Accountants help you in the process of incorporating and operating a business in the United Kingdom as seamless and straightforward as possible. We provide you with advice and support that is tailored to your specific needs and budget. We work with a significant number of clients who are based in other countries but have business interests in the United Kingdom. Our specialised knowledge can assist you in mitigating legal and commercial risks, maximising the effectiveness of your investment, and ultimately facilitating a faster and more seamless route to market.
In case you need specialist advice on "Expanding your business into the UK", kindly call us on 03330886686, or you can also e-mail us at enquiry@dnsaccountants.co.uk.
Also See: Requirements to Setup Company For Non-Residents in UK
Speak with an expert
Any questions? Schedule a call with one of our experts.