DO YOU HAVE UNDECLARED CREDIT CARD SALES?
We have already alerted you to the fact that HMRC is keen to uncover undeclared income. The deficit still needs reducing, and non-compliancy and tax evasion are areas where the tax authorities are certain some good returns are awaiting discovery, in lost taxes, fines and penalties.
To this end, HMRC's latest campaign invites businesses that accept payment by cards, and may not have declared all transactions on their tax return, to come forward. Recovering all taxes payable by companies or individuals who use credit or debit cards to take sales orders is HMRC's latest focus, so watch out!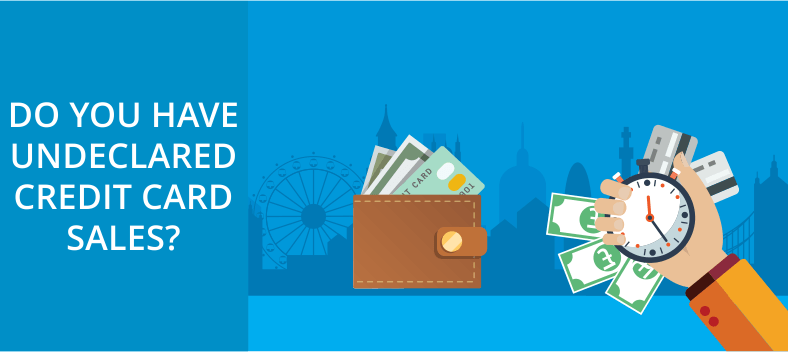 Huge investment in non-compliance
We have already alerted you to the fact that HMRC has invested in new systems to track business and personal transactions, and so there's not much they don't already know about your personal and business transactions if they've been looking.HMRC has access to details of all credit and debit card payments to UK businesses, which it can legally use to identify individuals and businesses that might not have paid what they owe.
Hopefully you have checked out the links to our blogs; now its time to consider your record-keeping systems and think about whether it's time to take out the tax investigation insurance you've been putting off applying for.
Checking the validity and transparency of your systems
If you use credit or debit cards to process orders during the normal course of business, whether over the phone, directly in-store through a POS terminal or online through a commerce store, use this alert as an opportunity to:
Come clean if you have not been declaring payments (see "Voluntary disclosure process" below);
Take the opportunity to look at your reporting of card and online payments;
Make transparent the variety of different processing options your business uses, e.g. those made directly by your bank or through a multiple third-party transaction gateway (i.e. PayPal).
Using HMRC's Credit Card Sales Campaign disclosure facility
Through the Credit Card Sales Campaign, HMRC is offering an opportunity to bring your business's tax affairs up to date. If you or your business accepts card payments for goods or services, or if all your UK tax liabilities have not been declared, then now is the time to act.
THE VOLUNTARY DISCLOSURE PROCESS
If you intend to disclose to HMRC there is a procedure to follow:
Notify HMRC that you/your business intend taking advantage of the scheme;
Make a full disclosure covering your income, capital gains, taxes paid and any duties (this must be done within four months of HMRC acknowledging your participation);
Make a formal offer of the amount to be paid;
Make a payment;
Assure HMRC of your full cooperation.
How much will you owe?
HMRC is inviting those making a voluntary disclosure to name the amount of penalty they should pay. Some guidance is available from HMRC, this states that, depending on your particular circumstances, full disclosure penalties will be levied at 0%, 10% or 20%. Offshore disclosures attract higher penalties.
Don't wait for HMRC to come to you
If you have underpaid or unpaid taxes on credit or debit card sales then you should approach HMRC before HMRC approaches you. If HMRC contacts you first, you will not be allowed to take advantage of the disclosure opportunity, but instead will face penalties of 100%; up to 200% for offshore liabilities, and potential prosecution.
How to get the best terms with HMRC's Disclosure Offer
To get the best outcome you should:
Tell your DNS account manager in confidence;
And then either:
Register with HMRC
Or
Tell HMRC you have failed to declare all of your income from card sales.
Contact DNS first
If this situation applies to you or your business and you intend taking advantage of HMRC's Credit Card Sales Campaign disclosure scheme it is important you contact your account manager at DNS first, this is because the level of disclosure, the process, and filling out the disclosure form correctly, are central to achieving the best outcome.
Speak with an expert
Any questions? Schedule a call with one of our experts.