In the UK, banks usually reject the request of business owners and directors of companies who apply for a business bank account with poor credit history. Whatever the company type be even if it limited company, banks without any doubt will still run a credit check on the owners and directors as their standard practice. There are several banks that are very lenient with business houses, but even in that case they do check the reason of their poor credit history. The two types of bad credit that are not overlooked are; bankruptcy and County Court Judgements.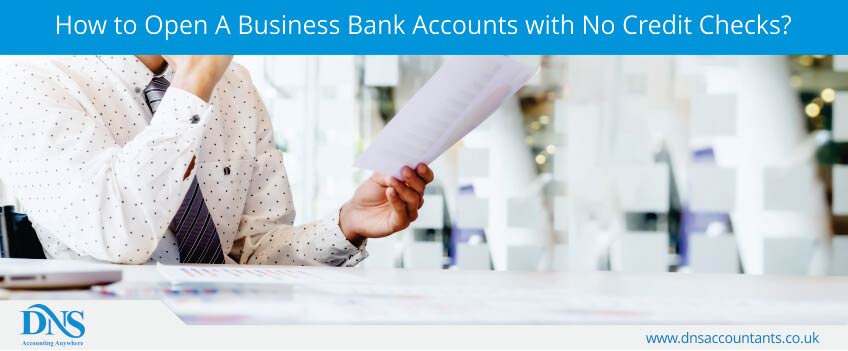 If you are on the lookout for business bank accounts with no credit checks then you should be aware of the fact that it is not an easy affair in the UK whether you have a credit history or personal conditions. The most essential requirement to open a business bank account is the directors and shareholders of the company have to be a resident of the UK.
You can get a business bank account with no credit checks in just 4 to 6 days in the UK. This is most perfect for anybody hurrying to open a business bank account without hanging around for credit history checks or business plans to get hold of and reviewed by the managers of the bank.
In the past if you were turned down credit or bank account, whether it was personal or a business account then need not worry as this account is most ideal for you and there are no credit checks while you open your bank account. The search process does not include any credit check history of anyone.
How Does the Business Bank Account with No Credit Checks Operate?
The operation of the account is no way different to any other business bank account. You will be given a MasterCard to make payments and also to withdraw money from the ATM cash vending machines. For bill payments you can use bank transfers and can also receive money or incoming payments through bank transfer. But just in case you have to pay cash to somebody over the counter then you have the option to do it at any Post Office in the UK. You will have to maintain a credit balance in the account as there is no possibility to go over your limit.
This account helps you build your credit history if you have any problem with your credit history. It can show how successfully you can manage you account and finances, which can help you in building a good image.
The only reason an account holder with this bank account feels most restricted is it does not supply cheque book or allow you to accept cheque payments as no credit check bank account do not have any cheque clearing facility. So if you have to ask your customer or money borrowers or even your employers in many circumstances to pay you using bank transfer. Bank transfer has become very popular these days for its ease of processing the transfer without need of physically carrying cash, hence have become most preferred mode of transfer for most peoples. If you possess merchant account facilities that are credit card taking facilities then the account feature allows traders to pay using their merchant account into this bank account. This gives you further choices to receive payments from your customers.
To open business bank account with credit checking you will have to pay an annual fee of £69 and go withdraw cash from cash machine you are charged £2. If you are sending or receiving UK bank transfers using this account then it is free of cost.
NOTE: It is recommended to check with your bank if there is any update on the fees needed to open a business bank account with no credit checks.
Also See: Limited Company Formation
Speak with an expert
Any questions? Schedule a call with one of our experts.