Why DNS Associates clients love the new App
The Brand new App from DNS Associates
It's now 8 weeks since DNS Associates launched the new IPhone and Android App. Since then it's been downloaded free by clients and contacts across county.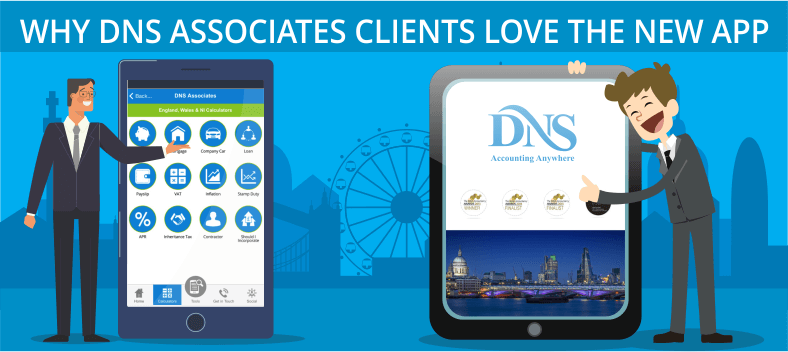 The App has generated some fantastic feedback from users enjoying its many features for free. It's also helped DNS get recognition for being a proactive firm of accountants that is prepared to reach out to its clients in a technologically sensible manner.
The 4 things that clients enjoy the most from the App are:
Free Calculators
Tax Sheets
Key Accounting Dates
DNS Blog Feed (News)
If you haven't got your copy of the App yet it's available right now for iPhone, iPad and Android devices. Simply click on the relevant link below or download image.
You can get your free App here IOS / Android.
Speak with an expert
Any questions? Schedule a call with one of our experts.