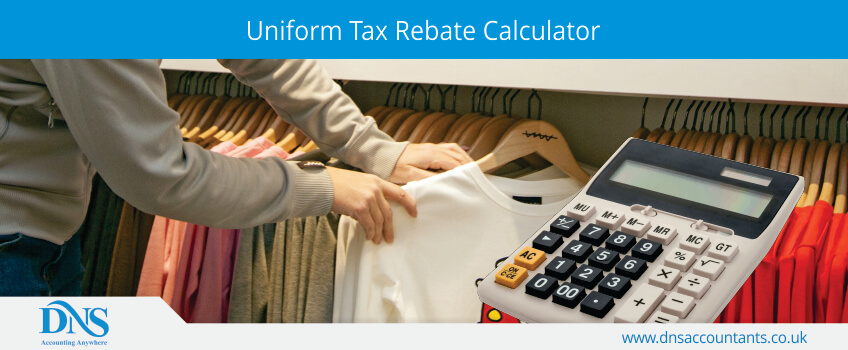 Calculate Uniform Tax Rebate with this calculator and save upto £150 on your uniforms. An employee can claim tax relief on uniforms and tools that are necessary for work. Simply choose your industry and get the amount you can claim by using Uniform Tax Rebate Calculator.
Uniform Tax Rebate Calculator
---
* This calculator is only for reference purposes. For accurate and detailed report, please consult with an accountant. *
An employee can claim rebate on the basis of either of the following-
Flat Rate Deduction –

The Flat Rate Expense Allowance (FREA) depends on the industry you are in. The minimum value is £60 and the highest is £185 for healthcare industry. If you are not listed in the flat rate expenses, then you get £60 as the Flat Rate.

Amount spent –

If your actual amount is more than the flat rates, then you need to keep all the receipts and fill form p87 and share it with HMRC.
Speak with an expert
Any questions? Schedule a call with one of our experts.