When a United Kingdom citizen purchases a car, it becomes imperative for the individual to buy car insurance. Car insurance is usually expensive, however, there are ways to buy insurance at a cheaper price. When it comes to purchasing a car insurance, a cheap half-measure can become expensive in other ways. In the United Kingdom, Automatic number plate readers (ANPR) helps Police officers become aware of cars that are not appropriately covered under insurance, and if an individual is caught he/she will become accountable to pay a fixed fine of £300 and additionally will get six points added to his/her licence. If proceedings worsen, an individual might be subject to a court case, which could cause a driving ban and an unlimited fine or even might result in the police seizing the car.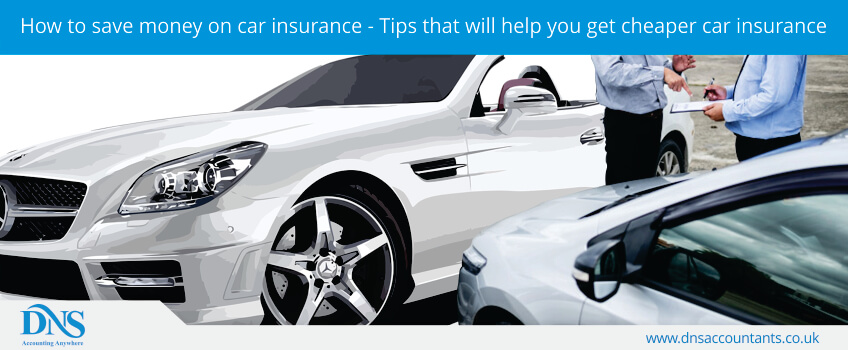 From 2016 to 2017, according to figures released by Association of British Insurers (ABI), insurance premiums increased 8% with the typical all-inclusive policy costing car owner £462 – keep in mind that these figures are average; first-time drivers and new drivers usually end-up giving thousands for their insurance policies, whereas more proficient car drivers pay less. According to ABI, the increase in premiums are a result of increasing repairs on new cars, increasing Insurance Premium Tax, and the latest cut in discount rates.
Guidelines for a cheaper car cover
As insurance cost is increasing and continues to vary, equating prices to discover the best car insurance agreement is vital. Due to recent reforms, car owners are facing £50 or 10% increase in their insurance premiums. Additionally, bill payers also ended up paying further £10 due to increased insurance premium tax of 12%. Hence, it is important to verify if an individual is not overpaying for the car insurance premium. The below mentioned steps can help people of any age group and gender to lower their car insurance premium and avoid paying unnecessary cost:
Research of the best car insurance policy
By checking online at car insurance portals, car owners can save on the price paid for insurance while renewing the insurance cover. Users must be careful while using online portals as it becomes important to comparing like-for-like policies or covers – certain policies may look as if they are cheap, but they may not have the similar level of cover when an individual has to file for a claim. Through an online evaluation service the job can be done in a jiffy. A user only has to put his/her details online and compare the prices that pop up. An individual can modify the additional that he/she are ready to pay and the travelling distance of the car and receive a new quote. Mostly, online portals search from more than 100 insurers and they remember the customers' details for next year renewal and also sends a reminder to the customer when it is time for renewal.
Also, users can check for the insurers such as Aviva and Direct Line and additionally check for Multicar offers if an individual is interested in insuring more than one car. Other car insurance comparison options include ComparetheMarket, Confused.com, and GoCompare.
Aviva
Starting from £176, its all-inclusive car insurance and protects car owners against the cost of damage and accidents and damage. Car owners are covered if an individual has met with an accident that wasn't his/her mistake and also repairs the car at the roadside or get the car owner to its nearest official repairer. Aviva also adds additional cars to the policy with its MultiCar cover. The company offers 2 types of car insurance – 'comprehensive car insurance' and 'third party, fire and theft cover' and below mentioned are the features for each:
Comprehensive Car Insurance
| What's included | What's not included | What's optional |
| --- | --- | --- |
| Loss or damage of the vehicle including if the vehicle is stolen, lost, or damaged | Electrical breakdown together with problems related to on-board computers along with electrical components. | Breakdown cover which encompasses roadside side assistance, recovery of damages vehicle |
| An individual is covered if he/she injures someone or damage their car in an accident | Any tyre bursts, cuts or punctures including those caused by braking | Premium will not increase as a direct result of 1 claim when an individual renews the policy |
| If an individual is in an accident with an uninsured driver and the person is not at fault | Not covered for resale value | Helps recovering financial losses and compensation after a car accident where the policy owner was not at fault |
| Makes the vehicle roadworthy with cover-up or roadside repairs up to £150 for public transport or accommodation | | Access to replacement vehicle, with improved and standard options available |
| An individual is covered from driving someone else's car (if he/she is aged 25 or above) | | Can include injury cover and physiotherapy cover for both and any named driver in case of an accident |
| An individual is covered from legal cost if he/she is involved in an accident | | |
| The policy cover for the policy owner, his/her partner and named drivers for serious injury or death after a motor accident | | |
| Earn no claim discount on each vehicle insured | | |
Third party, theft and fire
| What's included | What's not included | What's optional |
| --- | --- | --- |
| Cover against damage or loss of car due to attempted theft, theft or fire | Does not include new vehicle replacement with this cover option | Breakdown cover which encompasses roadside side assistance, recovery of damages vehicle |
| Removal and protection of vehicle if damaged by attempted theft, fire, or theft | Does not include any medical expense if an individual is injured in an accident | Helps recovering financial losses and compensation after a car accident where the policy owner was not at fault |
| Cover for legal expenses in case an individual is involved in an accident. | Does not include damage or loss to any personal belongings | Premium will not increase as a direct result of 1 claim when an individual renews the policy |
| | Does not include replacement locks, immobilisers, and transmitters if car keys are stolen or lost | |
Direct Line
Parameters
Direct Line
LV= Liverpool Victoria
Aviva
Admiral
Fair claim assurance: An individual's no-claim discount is protected if damage to the car is caused by either of the following:
Hit whilst parked
Poor road maintenance or Potholes
Theft from the car or of the car
Flood damage
If an individual is hit or are hit by a domestic/wild animal
Hit by debris or an object (excluding vehicles)
Personal travel based on recovered car not being in a condition to be driven after an accident
Transport offered post-accident
Taxi booked and paid by insurer, to original destination or home 24*7, 365 days each year
No mileage limits or conditions within UK
Over 25 miles from beginning of journey
Not stated
Includes belongings, pets, and passengers
Not stated
Passengers and driver only
Administration fee (processing made via phone)
Mid-term amendment fee
£0
£15
£18
£19.50
Administration fee (processing made online)
Mid-term amendment fee
£0
£15
£0
£19.50
Guaranteed Hire Car
Courtesy car provided as normal
Provided in advance of repair valuation when using approved repairers
Provided in advance of repair assessment when using repairers for up to 21 sequential days
Provided if car is written off, not recovered or stolen. Up to 21 consecutive days
Provided by hire car company
Don't include everyone in the policy
Make certain that name of only routine drivers are given in the policy. However, an individual can at all times add somebody for a small number of days when they actually need to drive the car.
Safeguard the no-claims bonus
The single best way to reduce car insurance costs is to keep a long no-claims bonus intact. This might upsurge the premium by a few pounds, however, this disappears into irrelevance against the possible loss of a 90% discount on a premium of quite a few hundred pounds. Also, the classification of a no-claims bonus can differ extensively amongst insurers. Although accidents instigated by a different driver will typically have no influence on such a bonus, those caused by the assured could. The fundamental thing is to always read the policy carefully.
Upsurge the voluntary excess
If an individual agrees to pay more towards the expenses of any accidental maintenance, this will reduce the premiums. And, in case an individual has not made a mistake, the additional amount can be recovered. Be careful of being lured into paying a higher amount, especially if the value of the car is lower.
Safeguard the car
If the car is fitted with an immobiliser or an approved alarm, or tracking device then this can get the car owner a discount of ~5%. Nowadays, most of the new cars come with this standard feature, so check for the feature and declare it while getting a car insurance policy.
Do lesser miles
The lesser a car is driven by a drive, greater the savings. For instance, a decrease in annual travelling distance of 5,000 miles could save a usual 35-year-old driver around £50 each year in premiums; decrease the travelling distance by 10,000 miles a year could result in a saving of £100 or more. A driver must state the truth about the annual mileage, as erroneousness will put the claim in danger. Also, if an individual does not use his/her car to drive for business or work, this further reduces the rates.
Be careful of insurance trap cars
If an individual chooses to get a new car, it is important to check with insurer if the car model will have a noteworthy impact on the premium. Cars under the 'sports' category attract a high premium and usually a smaller engine or marginally dissimilar model can make a big modification in the premium cost. It will also perhaps save fuel cost too. Be careful about the paper-work as insurers might try to take account of administration fees to a policy mid-term – administration fee is typically between £25 and £50. The fee can be waived with slight changes, such as altering to a personalised registration number.
Use the garage to its correct use
If a car is not parked in a garage and the garage is used for some other purpose clear it immediately. Insurers prefer cars to be kept in garages, when not driven, and this can intensely cut the car insurance premium. The result is that a car standing outside has a higher risk of theft, so keeping the car in a garage will be indicated in the premium cost.
Sign up to BlackBox and be a safe driver
If registered at BlackBox policies, insurer installs a device in the car to observe the driving, and reward those individuals who drive sensibly. Officially referred to as telematics, these systems keep a track of the car speed, how aggressive an individual speeds up and brakes, and how carefully he/she drives. It also monitors the driving pattern in peak traffic hours - i.e. the early morning hours. Insurers usually decrease the premiums considerably once the car owner start proving his/her good driver skills. Some insurers even offer an up-front discount for safe drivers.
Speak with an expert
Any questions? Schedule a call with one of our experts.