The United Kingdom government through its Pension Act has encouraged working people to make some very important requirement for their retirement stage. Retirement years for maximum people are as long as 20 years and, in many cases, even more.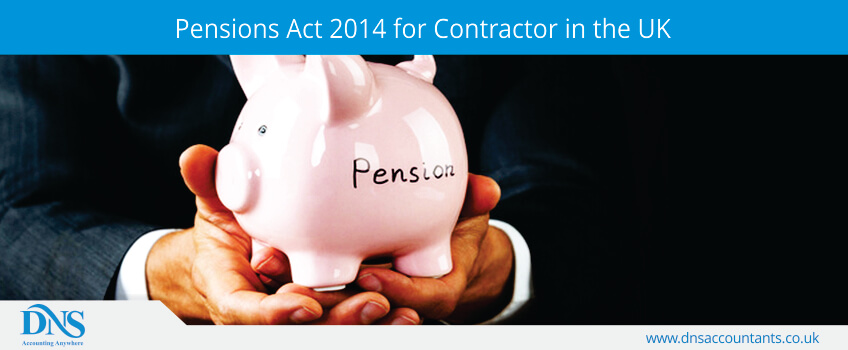 Auto-enrolment Applies for Employees
Auto-enrolment became effective on October 1st, 2012 and it applies to all United Kingdom based employers. The staging dates differ on the basis of the size of the qualified employees employed in an organisation.
Eligibility for Auto Enrolment
Below mentioned categories of workers have been identified under the pension scheme:
Entitled workers

Workers aged from 16 to 74, and whose income is lower than the lower income amount of £5824 annually and are UK-based. In this category, eligible workers can rightfully ask to be a part of the workplace pension but it is not necessary for the employer to make contributions.

Qualified Jobholders

These jobholders can get automatically enrolled to the scheme and also opt out whenever their wish so. The applicant must be at least 22 years of age, and also less than state pension age, also should be based in the UK and their income should be more than the marginal £10,000 every year.

Non-eligible jobholders

This is for jobholders who are not qualified for auto enrolment but would wish to enrol into a qualifying pension scheme. Age of the applicants must be between 16 and 74 years and they should be working in the UK and their income should be between £5,824 and £10,000 every year. Otherwise, they should be between 16 and 21 years of age, or between the state pension age and 74 and income is above the current marginal amount of £10,000 every year.
Employer/agency responsibilities for Auto Enrolment
To find out eligible agency workers for auto-enrolling a
Should possess an administrative and payroll system to deal with the automatic and re-enrolment
Should be reviewing the pension plans to ensure it's a qualifying scheme
Keep updating the workers (both non-eligible jobholders and entitled workers) about the scheme. Guide them about the opting in and opting out time and process. You should also help them understand pension scheme and contribution rates.
Begin your contribution to workers' pensions
Pensions Regulator registration
The above points should be passed on to the workers by the employees and agencies to their workers, which is clearly stated in the legislation. If not followed according to the legislation then one can invite penalties non-compliance.
Here, we will discuss some important points about Pension Act 2014:
You will be offered full support and service for the implementation of the schemes. Services offered to all contractors, irrespective of their conditions and industry.
Workers can withdraw from the scheme within a month of being enrolled automatically. of the pension scheme within one month of being automatically enrolled. In this condition, the workers will be refunded whatever they had contributed and will be treated as if they were never enrolled for the scheme.
Employers have the right to stall the automatic enrolment process by enabling the waiting period up to 3 months.
Employers will have to automatically re-enrol any employee every 3 years who decided to withdraw from the pension scheme.
Non-compliance for not following the legislation invites penalties of £400 as fixed penalty which escalates from £50 to £10,000 every day. The penalty size depends on the size of the employer's PAYE scheme for continuous breaches.
If you are looking for any advice on Pension Act, then we are here to offer you all kinds of assistance as and when needed.
Speak with an expert
Any questions? Schedule a call with one of our experts.