With reports that employers are rewarding employees who have performed above and beyond expectations during this trying time, it would be prudent to familiarise yourself with the income tax and National Insurance (NIC) implications of gifting employees.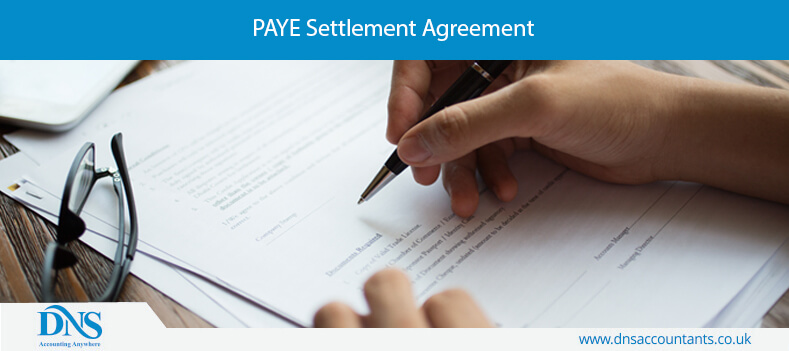 Any gift or benefit given to an employee in exchange for their performance is subject to income tax and national insurance contributions, which an employer may choose not to pass on to the employee. In this case, the employer must cover the liability for tax and national insurance contributions through a PAYE settlement agreement (PSA).
In this article we cover:
What is a PAYE Settlement Agreement (PSA)?
A PSA is a tool that enables a business to make a single annual payment to HMRC to cover any tax or NIC's due on minor, irregular, or impracticable employee benefits. Then, the company is responsible for the tax liability associated with providing these benefits, not the employee.
If you obtain a PSA for these items, you must avoid the following:
Process them through your payroll in order to calculate tax and NIC.
Including them into your year-end P11D forms.
Paying Class 1A National insurance on them (you pay Class 1B National Insurance as part of your PSA instead)
What can be included?
Minor benefits and expenses
Minor benefits, as the name implies, are the least expensive. Typically, they include the following:
Incentive awards, such as employee of the month.
Vouchers and small gifts.
Telephone bills.
Entertainment for staff such as a concert ticket.
Non-business expenses incurred whilestaying overnight at business travel.
Note – Kindly don't include trivial benefits in your PSA.
Irregular benefits and expenses
Any benefits or expenses that are not paid consistently during a tax year or that are not specified in their contract are considered irregular. Several examples include the following:
Property relocation expenses over £8,000 are tax-deductible(but tax free below £8,000).
Travel expenses for overseas events.
Paying expenses for spouse travel with an employee overseas.
Staying in company-owned accommodation.
Impracticable benefits and expenses
The final category includes any expenses or benefits that are more challenging to quantify or calculate for individual employees. Typical examples include the following:
Any staff entertainment that is not exempted from tax on NICs.
Personal care expenses, such as hairdressing.
Shared/pool cars
What can't be included?
Businesses cannot include wages or benefits of high value to their PAYE settlement agreement (PSA) such as company cars, cash payments such as –
Bonuses
Round sum allowances,
Or financial loans.
How can you apply for a PAYE Settlement Agreement?
You must contact HMRC and outline the expenses and benefits you wish to include in your PSA. The application deadline for PSA is July 5, following the end of the first applicable tax year. HMRC will send you two draft copies of form P626 if you agree - both must be signed and returned. HMRC will authorise your request and return a form — this is your PAYE Settlement Agreement.
Anything that cannot be included separately must be reported using form P11D. To learn more about P11D forms, click here.
The PSA1 form can be used to determine the total amount of tax and Class 1B National Insurance that must be paid. Completed forms must be submitted to HMRC immediately after the tax year ends, and you will be notified of the exact amount of tax and National Insurance due before October 19. Payments must be made by October 22 to avoid a penalty or interest charge.
Benefits of a PSA
Maintaining good staff morale: Employees will not be taxed on the benefit.
Cash flow: tax and national insurance contributions are not due until 19 October of the following tax year.
Employer tax and national insurance contributions can be offset against the employers taxable profits.
Employers will be required to pay tax on the value of the grossed-up benefit, as well as national insurance contributions on the sum of the benefits value plus the grossed-up tax.
How can DNS help?
Each year, numerous clients contact us for assistance with their PSA process, owing to our extensive knowledge of the applicable legislation and reliefs. Our assistance can be customised to meet your specific needs and may include any of the following services that are included in the PSA process –
Determine which expenses and benefits should be included in the PSA and reach an agreement with HMRC
Calculating the due tax and national insurance contributions and preparing the calculations for submission to HMRC.
If you already have a PSA in place, we can review it to ensure you claim all applicable exemptions and ultimately pay the correct amount of tax.
In case you have any queries or want specialist advice on "PAYE Settlement agreement", kindly call us on 03330886686, or you can also e-mail us at enquiry@dnsaccountants.co.uk.
Disclaimer :-"This article was correct at the date of publication. It is intended for general purposes only and does not constitute legal or professional advice. Independent professional advice should be sought before proceeding with any transaction".
Also See: Loan Charge and Settlement - FAQs
Speak with an expert
Any questions? Schedule a call with one of our experts.