A will is a very important document for your family and you. It lets you transfer your assets/shares to your son or daughter, wife or relative. It also has plan for major or minor children, and nominating the executor etc. Writing or making of a will is not so difficult as some of us may think.
How to draft your will?
First you need to make a checklist. According to the law a person should be minimum 18 years of age to write a valid will. If you are less than eighteen years, then discuss it with your lawyer. The main objective of making a will is to distribute or transfer assets. If you do not make a will then after your death, your assets will be given to your legal heirs (children or spouse). Before drafting a will make a list of liquid assets and other specific assets. Specific assets are jewelry, your house and the vehicles. It is also noteworthy to understand the splitting of company shares with spouse or any other relative post the death of the main person. Liquid assets comprise of saving bonds, cash deposits, and saving accounts etc. if you and your spouse are the joint owner of the house, then even without the will, your spouse is the owner of that house after your death.
Check the laws of UK
The law in the United Kingdom are also crucial so consult a solicitor before making a will. As per the law you require minimum two witnesses before you sign the will. Also check that in the saving bonds or life insurance policy who is the beneficiary. If you want to change the beneficiary then contact the insurance company immediately. Hire a professional to appraise or evaluate your property, jewelry, or vehicles for deciding the correct market price. Make a list of your debts also. As per the law your legal heirs have to pay your debts. Debts make include expenses like medical, funeral, credit card debt, condominium fees, mortgages, and taxes etc. You can easily calculate your net worth by evaluate your assets like life insurance policies, savings, shares, stock, and property. And from these assets deduct the uninsured debts..
Choosing guardians, executors and beneficiaries
You require to select beneficiaries for proper distribution of your assets. For example, a gift of £10000 to your friend etc. consult your legal heirs that how they want to distribute the assets with each one of them. Make an executor. He or she will distribute and preserve assets, and pay off your debts if any. She also pays the requisite taxes. You need to be very careful regarding choosing an executor. Select an executor with sound financial background. Some times because of some kind of tension or conflicts in the family, you require to select a professional executor. if your children are minor than you need to choose the guardians for them. If you and your spouse are dies then a guardian will take care of your minor children till they reach the age of 18.
Make a title for the will
Provide your will an easily title therefore, a person who reads your will understand it quickly. Write down your location, name and identification yourself. You need to add information like a specific address, social security number, and your date of birth etc. in the will. Write about your marital status also.
Making your Will
You need to insert a block for the signature. This signature block must incudes date, your name and a statement that you are voluntarily making the will. For witnesses insert another block. In UK minimum two witnesses are required. The main work of witnesses is that in their presence you sign the will. Your witnesses must be above the age of 18 years and a person of sound mind. If you feel any type of difficulty in drafting a will, then you can also hire a lawyer for the purpose of drafting the will. If your will contains any type of mistakes then after your death your family will feel trouble as they have to spend lots of money in the form of taxes and lawyer fees for rectifying the will.
How to write an effective will?
Buy a will form or template. If you are not in a position of affording a lawyer then you can make the will yourself. For this purpose, you require a template. There are different types of will template available but some does not come with proper instructions to fill them. A will CD or book comes with downloadable forms and they also contains proper instructions for filling them. These days even the will software is also available on the web. You require to download this software into your PC. The will software also comes with an interview. This interview will fully assist in customizing the will as per your specific requirements. The main feature of will software is that you can make changes whenever and wherever you want. There are also many online will utilities available on the web and they come with an interview. This will be of great help for the users regarding making or drafting a will.
Hire the services of a tax lawyer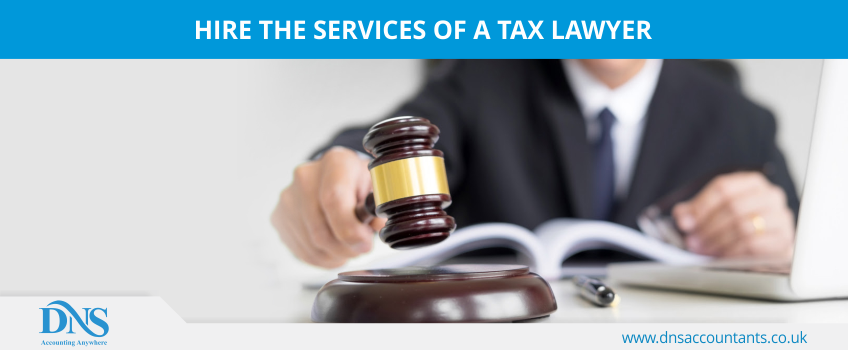 If you are the owner of a large business then you must need to consult a tax lawyer to discuss about writing or making the will. In case you are died then after your death, the tax lawyer will help your legal heirs in proper distribution of your assets to each of the family member. He also ensures that there is no any fight between the family members regarding the property, cash, bank balances, jewelry and vehicles. Even if you are a middle-class person, then don't be hesitating in hiring a lawyer because he will work as per the laws prevalent in the United Kingdom.
Notarised your will
Is your will being notarised. If you notarised your will then it can be of highly beneficial for you. This will make it so easy to submit your will in the court in case your legal heirs will fight for the proper distribution of your assets, cash, bank balance, saving bonds, insurance policies, jewelry and vehicles etc. if you want to notarised your will then first you need to sign your will and then your witnesses need to sign it while a notary is present there. The main work of a notary is notarise your paper work. He also needs to verify that during his presence you signed the will. For this you need to carry out your passport or driving license for the purpose of your identity verification and your witnesses needs to come with their passports as well as the driving licenses.
How to find the notary?
Notaries are available online or you can even find the notary public by making a visit to your neighborhood bank. If you are the customer of that particular bank then sometimes you will get the notary service free of cost. But if you are not the customer of that bank then in that case you need to pay a small fee. You need to place your will in a secure place like a locker, safe or in an almirah. You also remember that only provide access to this will to a person whom you can trust. If you get married, have a child or got divorce, then don't forget to update your will. Also review your will on a regular basis.
Speak with an expert
Any questions? Schedule a call with one of our experts.