Being made redundant is always gives you a feeling of shock, denial, worry, anger etc. which is more challenging to handle in this time of economic uncertainty where coronavirus pandemic has impacted the economy of the country as a whole.
There are approximately 500,000 redundancies take place due to the economic damage caused by Covid-19, which gives rise to the unemployment and may have the possibility of getting more rise in future too. Some of the experts already predicted that the continuous rise in unemployment could cross the mark of even 4 million in the coming time. Therefore, Rishi Sunak has recently announced a winter economy plan in which furlough scheme has been replaced with a new Job support scheme and further support has been provided for the self-employed persons.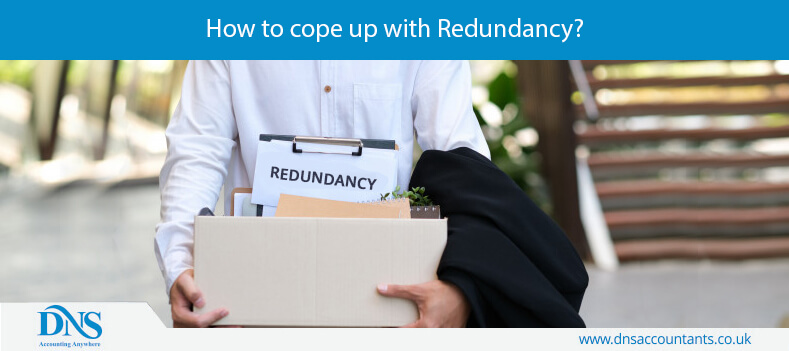 Despite getting government support, we have lost thousands of jobs in the first weeks of UK's national lockdown, and many big companies such as Burger King, Clarks and Selfridges also decided on making redundancies.
In this article we cover:
What is Redundancy?
When the organisation dismisses an employee for a reason having not enough or no work for them to perform, the employee is considered as redundant. For example – Due to the introduction of co-bots, hundreds of welders and painters working in the production process at companies like BMW and Mercedes-Benz were made redundant. Co-bots is a process in which collaborative robots have been created to automate the entire process to increase productivity and proves to be less costly than actual human beings. All these workers were made redundant by these companies as there was no work left for them to perform.
Your employer might decide on dismissing you due to the on-going coronavirus pandemic if they found a drop in the demand of your company's service or no more work available for you to perform. For example – If you are a bartender or a waiter but having less or no work to perform due to visiting fewer customers at your restaurant.
You must have a good knowledge and understanding about the redundancy process, which includes your legal rights, Redundancy period notice and Statutory Redundancy Pay (SRP). Take help from DNS accountants.
Also See: Coronavirus bounce back loan scheme for small businesses
Take a deep breath
We know that being made redundant is a scary and stressful experience, but not taking further action will also make it more stressful. Hence, it is recommended that you must gather your thoughts by taking a deep breath and ignore the natural feelings of doubt, fear etc.
In almost all the cases of redundancy, the decision has nothing to do with the performance of an individual. Remember that companies real reason for dismissing employees are cost-cutting due to coronavirus pandemic and you were not made redundant because your performance was not good at work. We know that the redundancy period might be a depressing one, but it doesn't mean that you can't take control over it. Be kind to yourself, buy a stuffed-crust pizza, stand up and get ready for a stronger come back.
Try out options that could open doors for you
You must have heard the expression "When one door closes, another door opens" – It is perfect for such kind of situations. There are many career opportunities you can try out that you are unable to think of while working with an organisation. Remember the time when you told your friends that you would work for yourself one day. It's the time that you should fulfil your dream rather than thinking about your previous job again and again.
Many options you can consider –
Joining the exciting world of Self-employment.
Thinking of returning to traditional 9 to 5 job.
Any hobby that you are much passionate about and want to turn that into a full-time job.
CV updation
In case you again want to try your luck in the full time job, start with CV updation. A CV is an opportunity of telling about your professional skills to an employer. Please make a list of the skills you have acquired in your professional career, choose the top 5 skills and make them feature in your CV. It might be possible that the new employer may look for slightly different profile – tailor your CV for each role, tell about your important skills and explain how useful you were in your previous roles.
Also See: How to get Coronavirus grant from the government for small businesses?
Don't forget about LinkedIn
Making a profile on a social platform like LinkedIn is a must as it helps you in searching for new employment opportunities. A social platform like LinkedIn is not designed for getting socially involved with your friends or sharing reactions – it's all about jobs, networking with other employers and proves to be an effective solution for searching new employment opportunities.
Test your artistic side and make your career
Being made redundant may give you a feeling of sadness, but it also provides you with several options to avail if you have an artistic side. Analyse yourself, bring your speciality out and try to earn extra cash with several options like gardening, designing, painting or whatever you are capable of, to keep yourself busy and to earn a small amount of money.
Because of spending all your time on searching for new employment opportunities or preparing for an interview, you may not be able to focus on other things. Testing yourself artistically is the perfect way to concentrate on something more fulfilling and gratifying, which put an extra amount of money in your back pocket and make it easier for you to pay your electricity or other bills while you are between jobs.
You can access online market places/creative platforms like Fiverr to sell your talents online such as artists, designers etc. You can build your own business if you can attract more customers by using your talent. Don't forget that you need to provide details of any income you earn to the taxman.
Also See: Coronavirus Business Interruption Loan Scheme (CBILS)
Start your Business
There's never a right time of opening a new business, you can take a decision of being self-employed anytime. You might have to think twice before opening a new business due to the impact caused by Covid-19, but it is also true that many of the freelancers and entrepreneurs still set up thousands of their own businesses and the pandemic fails to stop them. Think about a unique idea, organise it well, set up your own business and starts earning from today.
Whatever option you choose and no matter which route you follow out of redundancy, remember one thing that losing a job is never the end of life, but it can be the first step towards a more promising and an exciting journey ahead.
How can DNS help?
DNS accountants always believe in supporting contractors, freelancers and self-employed persons. DNS Accountants, with over 15 years of experience, excelled in fulfilling the dreams of many individuals who want to become self-employed and helped them in setting up their businesses, choosing among the business type and giving them the right accountancy support.
In case you are having any query or want specialist advice on 'Redundancy" or " if you want to set up your own business", kindly call us on 03330886686, or you can also e-mail us at enquiry@dnsaccountants.co.uk
Also See: Apply For The Coronavirus Future Fund
Speak with an expert
Any questions? Schedule a call with one of our experts.