The chancellor "Rishi Sunak" avoided increasing capital gains tax on property in the Autumn Budget 2021. Rather than that, he delivered some welcome news by extending the deadline for reporting and paying CGT on the disposal of UK residential property by the UK residents. You now have 60 days from the date of disposal to submit a capital gains tax return and pay any due taxes. Additionally, the deadline for non-UK residents to disclose and pay tax on a direct or indirect disposition of UK property has also been extended to 60 days.
Note: The amendment applies to dispositions completed on or after 27 october 2021.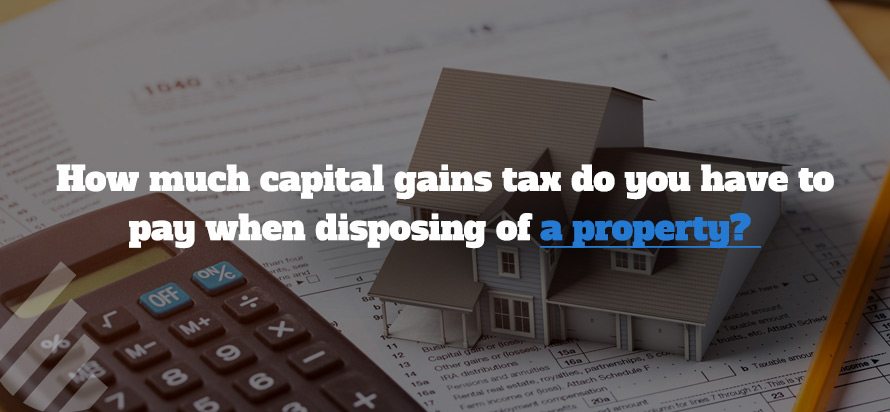 In this article we cover:
What is a capital gains tax?
Capital gains tax is the tax due on the financial gain (commonly referred to as profit) realised upon the sale or disposition of an asset.To be clear, you are not taxed on the entire amount of the sale, but just on the profit or 'gain'.The rate fluctuates according to a variety of factors, including your income and the extent of the gain. It might be 18% or 28% of the gain on residential property (not the total sale price).
What do you mean by "disposing of an asset"?
Disposing of an asset includes more than simply selling it and may include the following:
Giving it as a gift or transferring it to someone.
Purchasing another asset in exchange for it.
Receiving compensation (e.g., an insurance settlement) for the asset's loss or damage.
How much is capital gains tax in the UK?
Two factors that determine the CGT rate you are charged with are as follows –
Whether you pay taxes at the basic, higher, or additional rates.
The nature of the asset you sold.
The CGT rates for the 2020/21 tax year are as follows -
| | CGT on residential property | CGT on other assets |
| --- | --- | --- |
| Basic-rate tax payer | 18% | 10% |
| Higher/additional rate tax payer | 28% | 20% |
When do you need to pay capital gains tax on property investment?
Generally, you will be taxed on the sale of a property, whether it is a second home, a buy-to-let property, or if a portion of your main dwelling has been rented out. Additionally, CGT is applicable to the sale of commercial property, land, and inherited property. Certain charges, including legal and estate agency fees, stamp duty, and surveying fees, are deducted from your 'gain'.However, in most cases, you will not be taxed on the sale of your primary residence, thanks to a tax reduction known as Private Residence Relief (PRR).
How is capital gains tax calculated?
Where your gains exceed the annual allowance, you must calculate the gain on the asset(s) in question using the applicable rate. When you jointly hold an asset, such as in a marriage, you can both apply for your allowances. This implies that if you earn a gain on the sale of a second home, for example, you can double your gain to £24,600 before CGT comes in.
Additionally, you may transfer assets between spouses or civil partners to help reduce your CGT liability. If you transfer an asset to a partner and then sell it for a profit, the amount of CGT owed will be calculated using the entire period you held the asset as a couple, not the date it was transferred to your partner.
Notably, this should always be done after seeking specialist guidance, as other reliefs may be available.
How much CGT do you need to pay?
As per the name, CGT is assessed on the gains (profit) rather than the full value on which the property is sold.To determine your gain, deduct the purchase price from the sales price. Additionally, you can deduct any reasonable costs involved in purchasing and selling the property. This includes broker costs, stamp duty, and various improvements made to the property during your ownership. You can also offset losses incurred when selling other assets. For example, if you own many properties and incur a loss of, say, £50,000 on one of them, you can offset that loss against the gains on another property and ultimately reduce your overall CGT cost. Any losses should be claimed on your self-assessment tax return or by contacting HMRC. You may claim losses up to four years after they occur.
In 2021-22 (as in 2020-21), you'll pay CGT property rates on any taxable profits beyond the tax-free allowance of £12,300. You can also take guidance from our page on capital gains tax rates and exemptions. Use dns capital gains tax calculator to calculate your capital gains tax and plan your tax return as early as possible.
example- CGT can be complex to calculate, and we recommend seeking professional assistance, particularly if a capital gain puts your income at a higher tax rate. However, to illustrate how this type of tax may function, we've included a simple example -
Assume your taxable income is £20,000 (what remains after subtracting the personal allowance), and your taxable gains are £12,600 - none of which are from the property. After deducting the £12,300 capital gains tax exemption, you're left with £300 in taxable income. Increase your taxable income by £300, bringing it to £20,300. This is still below the higher-rate threshold, which means that capital gains will be taxed 10%. As a result, your CGT bill will be £30.
Calculate your tax bill, get a tax saving advice, and submit your return directly to HMRC with the help of dns accountants.
If you have questions regarding capital gains tax return reporting and payment, please speak to one of our dns experts right now on 03330 886 686, or you can also e-mail us at enquiry@dnsaccountants.co.uk.
Speak with an expert
Any questions? Schedule a call with one of our experts.