According to a leading tax barrister Keith Gordon of Temple Tax Chambers, HMRC has misled the treasury on loan charge 2019. This controversial policy expected to yield £800m from the individual taxpayer through backdated tax bill. He has written a letter to the financial secretary to the treasury, Mel Stride and warned that legislation's inconsistency with legal principles and HMRC's failure to address this are the reason for the introduction of loan charge 2019.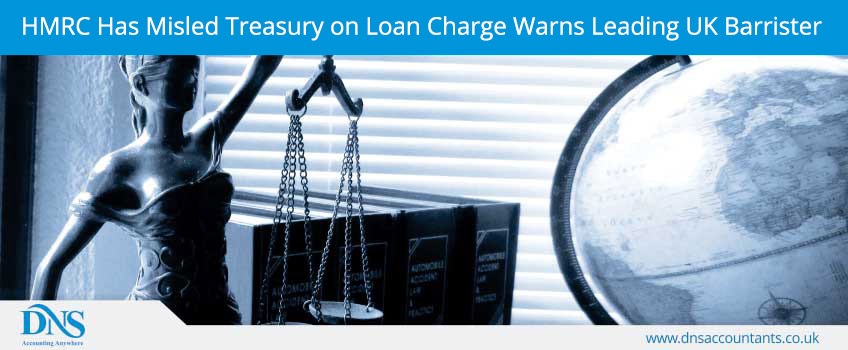 In his letter to Mel Stride, Keith Gordon commented that "Contrary to the present wishes of over 100 non-government MPs, the loan charge legislation was enacted so as to drive a coach and horses through any concept of fairness and balance".
He also added that it is his view nobody can safely trust on any statement spoken by HMRC on the mere basis of whether it is being made by a public servant. In its review of loan charge, Keith Gordon concluded by persuading government to think beyond HMRC and engage with independent sources of policy advice. Many of whom says to withdraw the aspect of backdated legislation too. In case of failing to do the same, Gordon claims that it will be reviewed as "fatally flawed". He further added that HMRC should not be trusted particularly on this topic of 2019 loan charge.
Whether It's HMRC's Inability Which Results In The Loan Charge?
Both HMRC and the treasury described the loan charge as a means of tackling "unlawful arrangements whereas Gordon targeted HMRC that they fail to comply with the legal principles through the creation of loan charge. He remarked that the following points should be taken into consideration –
All disputes including tax avoidance comes under the statutory provisions which strikes a fair balance between the "right amount of tax" and taxpayers entitlement to finality.
In case the investigatory time limits are missed by HMRC, the law says that the tax should be written off.
The arrangements targeted by the loan charge should not be different for any reason.
Gordon also added that due to the implementation of the disclosure of tax avoidance scheme (DOTAS) rules, the risk of HMRC missing time limit is completely eradicated as well as individuals can easily notify HMRC about the use of scheme by mentioning the DOTAS number within the tax return or else they have to face penalty.
HMRC claims that inclusion of DOTAS number will result in an enquiry but as per Ray McCann, the former HMRC officer at the time of providing evidence to treasury sub-committee, says HMRC failed to open enquiry in many cases where DOTAS number was provided. Gordon also argued that due to this & HMRC's failure to make clear its opposition to such arrangements until 2016 gave false sense of HMRC approval to many participants. It also motivates many participants to remain with such arrangements and others to join them too.
As per the result, HMRC estimates that when the loan charge scheme is implemented, it will affect around 50,000 individual tax payers. Even some commentators suggested the figure can reach as high as 100,000.
Whether HMRC Really Misleaded The Treasury?
Gordon noted that evidence provided by HMRC officials to a treasury sub-committee last month in response of summarising the loan charge, HMRC took his eye off the ball and introduced a system where loan charges will be charged from the individual tax payers. It's not the fault of tax payers as they were left in the dark but HMRC is trying his best to punish them for backdated schemes in any way.
He also added - As per the potentially damaging impact of the legislation, HMRC is trying to misrepresent the facts & figures to justify its own existence. Gordon noted that on one side both stride and chancellor of the Exchequer Philip Hammond publicly saying that falsely describing the schemes will be considered as unlawful and evasion whereas on the other side taxman lies are still not been contested by the treasury and the government.
Conclusion
As per Gordon's analysis of HMRC's justification for the loan charge 2019, it shows that it opposes close examination.
Attempts by HMRC officials (in the form of evidence) to divert the questions said by parliamentary committees.
HMRC's decision to go on the offensive searching to justify the loan charge after few days of the report stage of the finance bill.
Gordon finally added that "I have seen HMRC on routine basis and found that HMRC says whatever suits them, with no real care to the accuracy of their allegations."
Also See: Outsourced Bookkeeping and Accounting
Speak with an expert
Any questions? Schedule a call with one of our experts.