Rules & regulations for forming a company in Scotland are more or less similar to the rules in England and other parts of UK. To carry out a registration for a Scottish company holds most of the similar procedures that are found in registering a Company in England. The difference whatever they have is very small. To be precise, the Companies that are formed in Scotland, their registered office has to be in Scotland and in the Companies House, the Scottish companies are registered in Edinburgh in place of Cardiff as in case of England. After the registration is complete, the registered Companies are denoted as Scottish in the Name Database of Companies House with the pre-fix of "SC". Otherwise, the functioning and other matters are similar as any other company is the UK.If you find the procedure difficult to understand or if you do not have time to carry out the procedure, then take professional help. Hire qualified professionals who have already assisted hundreds of business peoples carry out Scottish company registration.
Know Great Britain/United Kingdom
It is a known fact that Northern Ireland and Great Britain are recognized as "United Kingdom" or "Britain" which includes the territories of England, Scotland, Wales and parts of Ireland. Politically, all comes under the unitary parliamentary constitutional monarchy with a monarch (Queen Elizabeth II), but each of the territory has an elected Parliament and their Prime Minister.
What is a Scottish Limited Company?
Any limited company that has been registered at Companies House in Edinburgh instead of one of the other two locations of Companies House in Cardiff and Belfast is a Scottish limited company. The Scottish limited companies come under the UK jurisdictions of England and Wales, and Northern Ireland, correspondingly.
In whichever jurisdiction your company is registered, it establishes your registered office address location. The registered office must be located in the same jurisdiction where your business is incorporated as the registered office will also be your official company address. As a result, it is a must for all Scottish limited companies to always have a registered office in Scotland.
The rule is one can register a company in only one jurisdiction. If you have plans to move your business from one part of the UK to another where the business is registered, you will be have to close or shut down the company and register a new company in the appropriate jurisdiction in the UK
Can I transfer my Scottish Company to England when I move?
You will not gain any significant benefit by transferring your Scottish Company to England or any other part of the UK. Irrespective of where your company is registered, you can do business all across UK. There is a common belief that having business mailing addresses in various part of the UK can be advantageous for their business. It definitely increases the geographical reach of their businesses and has access of a wider market area.
How to Register a Scottish Company?
To fulfil your wish to register as a Scottish company, you will have to submit a complete application form to Companies House. There is a requirement of least one director and one member (guarantor or shareholder) for all companies applying for Scottish registration. Although, it is very much possible that one person will hold both the responsibilities. This proves, you can form a company is Scotland with just one person.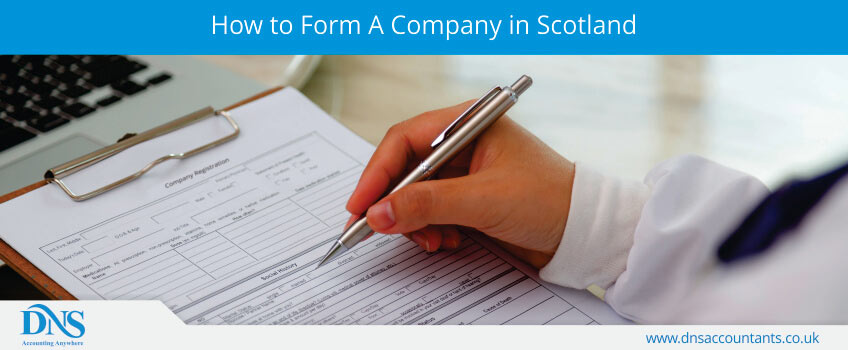 When you process your application, you will be required to provide your registered office address you have in Scotland. That time you can choose any address from Scotland, whether corporate or residential. One essential criterion is it should not have a PO Box number but full postal address. Generally in the beginning, people are interested in using their home address, which is absolutely all right, but important point to remember is this information is exhibited on public record. Here is where all your legal records will be made displayed for public assessment.
The matter that should be taken care of is, if you do not wish to make your home address public and prefer to protect your home from public display, you should think of using some other address. Moreover, a proper business office registered address gives others an impression of you owning a well-established business. It definitely enhances your overall image in the corporate and business world. Hence, it is advisable to avoid using and a non-residential registered office address in while registration process.
The advantages of processing a Scottish company registration are almost same as registering a limited company anywhere in the UK.
There are number of advantages in forming a limited company while you plan to run your business. However, Scotland is technically a different Country still the companies located in Scotland are subject to UK Company law (The Companies Act 2006).
If your company is based in Scotland then it will allow you to take benefits of taxes amongst many other benefits. Preserving the power of your business and being able to run it is the main factor that appeals many people. Companies in Scotland are no way different from others.
Speak with an expert
Any questions? Schedule a call with one of our experts.