In a highly digitized word where information is freely accessible, frauds have taken a more devastating and sinister form. The level of sophistication of modern fraud and its complicated nature has driven the growth of forensic accounting, a niche field that is placed somewhere at the intersection of law and accounting. As and when complex financial questions are raised owing to any legal controversy, forensic accountants, trained in both accounting and criminal investigation, step in to reveal hard evidences that form the cornerstone of legally meaningful criminal justice and civil litigation.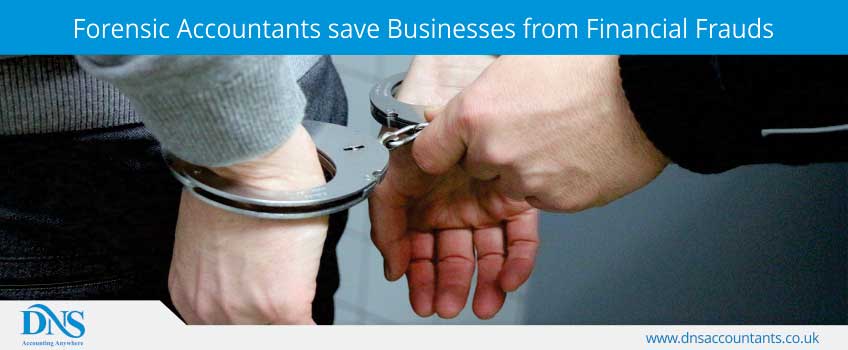 Rise of Forensic Accounting
Forensic accounting is gaining a lot of popularity in recent times. The demand for qualified forensic accountant has gone up considerably in recent times which makes it an extremely lucrative, exciting and financial rewarding profession. Forensic accountant use their accounting knowledge, analyzing and investigative skills to catch financial criminals, settle lawsuits, and mitigate the risk of large scale frauds that could prove extremely detrimental to an organization financial health.
In recent years, the importance of Forensic Accounting has been growing steadily and not without some obvious reasons. Organizations always had their in-house accountant to detect any fraudulent activities and to ensure that the organization is conforming fully to all the requisite rules and regulations. Rapid digitization, however, has made it quite convenient for nefarious and anti-social elements to cleverly masked fraudulent activities which are pretty hard to detect and when revealed forces an organization, however big, to prematurely down its shutters.
Difference between Traditional and Forensic Accountants
Forensic accountants utilize their knowledge of finance and accounting to investigate financial fraud or embezzlement. The information they so painstakingly analyze forms the bedrock of many litigations and legal proceedings. In case you are wondering about the primary difference between traditional accountants and forensic accountants, the answer is that traditional accountants assess a business' funds and then convey the information about an organization's financial health to stakeholders, investors, management, government and other concerned bodies. The primary task of a forensic accountant on the other hand is to investigate the flow of funds through a business to determine the path taken by the money and ensure that there is nothing fishy about the way the money is used.
As mentioned above, the primary job of a forensic accountant is to detect instances of fraud and embezzlement. They are called upon to deal with corporate fraud, securities fraud, health care fraud, insurance fraud, hedge fund fraud, etc. In addition, their expertise is also required in dealing with other crimes such as contract disagreements, money laundering, etc.
Reports by relevant bodies reveal a sharp increase in the demand for forensic accountants in near future. A recent survey by the American Institute of CPAs (AICPA) paints an optimistic picture about the demand for forensic accounting experts with requirement for forensic accountants witnessing a whopping 20 per cent increase in recent years. Things are only going to get better from here as changes in regulatory enforcement is most likely to boost further demand for accountants with forensic expertise. The future is clearly bright for forensic accountants as more and more organizations rely on them to reach durable, reliable and trustworthy conclusions in litigations.
Qualified forensic accountants need to possess superb analytical skills as solid analytical methods need to be applied to mine out insights that can help managers, litigators, regulators, and courts to make smarter decisions with confidence. The entire process requires meticulous documentation and testing to ensure that it can withstand the closest of scrutiny in acutely adversarial conditions.
Advantage of Forensic Accountant
There are a number of advantages of working with a qualified or a team of experienced forensic accountant. Where accuracy and reliability is the prime currency, expert forensic accountants do their job well by diligently working on their cases to maintain utmost accuracy. Forensic accountants can provide you with the insights, patterns and analysis that will help you make critical financial decisions with confidence and peace of mind. In the paragraphs below, we discuss in some detail some of the top advantages of hiring a well-established forensic accounting firm.
Litigation
Forensic accountants have sound knowledge and experience on financial matters and as such they are strongly positioned to provide litigators with a wide range of expertise on financial matters. This aids litigators understand and comprehend crucial piece of evidences. The knowledge transferred by the forensic accountant also enables the litigator to ease the proceedings for the judges and the juries who generally are not financial experts and as such not well-versed with the nitty-gritty of finances and accounting.
Claims For Insurance
It is of paramount importance that insurance claims are supported by strong and robust evaluation and documentations. This greatly reduces the chances of a rightful insurance claim being denied on one pretext or the other. Forensic accountants work closely with their clients to assess the damages so that they find themselves on a solid footing when it comes to claiming the insurance amount. Your accountant will work closely with you to accurately comprehend the actual loss, loss that may incur in the future, loss accruing of business interruption and other more abstract forms of loss.
Contract Disputes
This is another important duty performed by forensic accountants. They bring their deep knowledge about finance and accounting laws along with their knowledge of general law to help their clients understand and analyze commercial transactions so that they find themselves in a comfortable position when it comes to compliance with contract terms. Deep knowledge and expertise of qualified forensic accountants puts clients on a strong footing when it comes to dealing with cases involving licensing fees, performance disputes, and warranty claims among others.
Internal Investigations
Organizations doubtful about the wheeling dealing of their employees can hire the service of forensic accountants to detect instances of financial irregularities, frauds and embezzlements. Forensic accountants can help organizations a lot of money by signaling out employees indulging in financial malfeasance. Not only they help weed out unproductive employees, they also gather evidence that organization can use to take legal action against wrongdoers.
Speak with an expert
Any questions? Schedule a call with one of our experts.