Foreign and Commonwealth Office (FCO) Overview
The Foreign and Commonwealth Office (FCO) encourages the interest of British Nationals in a foreign country, supporting its residents and industries around the world. The Foreign and Commonwealth Office, usually referred to as the Foreign Office, is a Government department of the UK and was formed in 1968 through the amalgamation of the Commonwealth Office and the Foreign Office.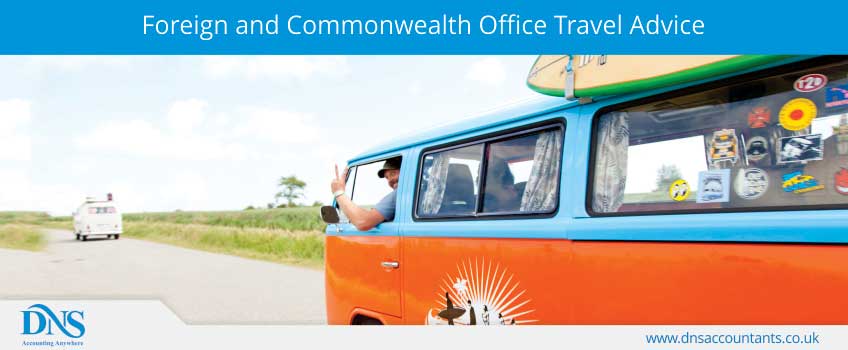 Its fundamental responsibilities comprise:
Building the United Kingdom's success by enhancing investment and exports in existing and new markets, guaranteeing access to information, and encouraging viable world-wide growth
Protecting the United Kingdom's national security by tackling violence and arms proliferation, and working to decrease encounters
Supporting British nationals everywhere in the world through efficient and up-to-date consular facilities
The FCO has a global network of consulates and embassies, providing work opportunity to more than 14,000 individuals in approximately 270 diplomatic offices. It works with world-wide organisations to sponsor United Kingdom's wellbeing and over-all security, comprising the United Nations, the European Union (EU), North Atlantic Treaty Organization (NATO), and the United Nations (UN) Security Council
FCO travel advice
Foreign and Commonwealth Office (FCO) travel advice focusses on offering advice and information to assist United Kingdom nationals to make fully informed choices about their international travel. The Foreign and Commonwealth Office evaluates the possibilities of terrorism, natural disasters, and civil unrest to provide information with regards to travel in different countries or regions. According to the statistics, every year United Kingdom citizens make ~50 million international trips – with the information provided by FCO more or less all these trips are uncomplicated. However, in case any difficulty arises, each year the FCO aids tens of thousands of United Kingdom citizens to come out of such difficult situations. FCO keeps its travel advice under continuous examination and usually updates the travel advice if they are mindful of an event that might considerably have emotional/physical impact on travellers or people living in that area. Travel advice may perhaps be updated numerous times in a day in case of an emerging crisis
The objective of travel advice is to make available objective information that enables citizens to take well-informed decisions regarding their foreign travel. No foreign travel can be assured to be safe, however, FCO provides the most updated information about a foreign country – any decision to travel, leave or stay in a particular country is the sole responsibility of an individual based the information he/she has gained from travel advice and additional sources. Though the FCO is aware that its verdict can have an impact on trade and political contemplations, however, it does not let this control the recommendation provided to British nationals – it prime objective is the safety of British nationals. The information provided by FCO is gathered from numerous sources comprising local familiarity from its taskforce abroad and in certain circumstances data collected by the intelligence services. The level of statistics delivered by FCO may vary from place to place depending upon the scale of information FCO is able to collect – it might provide very detailed information for some parts of the world, and less for others. These details may not only be restricted to individuals/streets/politics/economic/safety conditions in a country. Even nations that are in general safe for tourism are expected to have neighbourhoods that individuals might not want to explore, predominantly at night – it is imperative to seek local advice as well. Furthermore, though complete analysis is done while preparing its travel recommendations, the FCO does not shoulder any accountability, together with legal obligation, to individuals who read the travel advice and made decisions based on it
The FCO sometimes recommends against any travel, or all but necessary travel to a specific place. In situations such as non-terrorist threats like revolutions, civil unrest or natural calamities it recommends against travel when it evaluates that the danger to British nationals is way too high. In the case of violence or terrorism, FCO will only recommend against travel in circumstances than can be life-threatening
FCO's travel recommendation is intended, by and large, towards British residents, whether they are planning a long stay or just visiting a particular place. Diverse risk factors might be applicable for diverse type of travellers – certain travellers might have done their research about the place of travel and may easily blend with the locals, whereas, other type of tourists may perhaps find it a little difficult to adjust. Additionally, certain individuals might be at more risk in selected places – for instance individuals of different ethnic background or gender. Whatsoever may be the situation, an individual should take individual accountability for his/her safety and consider travel advice as one basis of evidence amongst others.
Having said that, the organisation recommends that traveller should visit the Foreign and Commonwealth Office website, to read remarks and observations on the nation they plan to travel, before booking a trip and also prior to departure. The website has travel summary for each country, along with recommendation on security and safety including local laws & customs, crime and terrorism, entry necessities and health, as well as broad-spectrum information. Furthermore, the website covers contact information of consulates and embassies of those nations where single parents may need additional documentation. FCO strongly recommend that travellers check the government's travel recommendation for an up-to-date advice about the travel destination. For United Kingdom Foreign and Commonwealth Office travel advice (FCO), travellers and other citizens can follow the link at www.gov.uk/foreign-travel-advice - they can also register to receive FCO updates for a selected destination
FCO and social media presence
As part of its strategy to provide up-to-date and current information to British nationals, the organisation has a strong social media presence. In times of disaster, FCO social media accounts aid in sharing life-threatening information with people
Also See: Limited Company Formation
Speak with an expert
Any questions? Schedule a call with one of our experts.