When the UK LTD company should be VAT registered?
If companies have turn over of £83,000 continuously for 12 months or if there is a possibility of getting a turnover of £83,000 or more over the next 30 days alone, then you are bound to register for VAT UK Company.
May be there are benefits for voluntarily registering your company as a VAT company, even though your company may not be meeting the necessary registration rules. Being VAT registered is a standard in several industries and professions and is also necessary. VAT can be claimed if you are making lot of buying, even from the time you charged for Added Tax (that is a certain percentage of tax added to good & services) from businesses and consumers (the duration before your VAT registration, on the basis of eligibility)
After you have registered UK companies for Value Added Tax (VAT), you company is given a unique VAT number, which other companies have to apply for reclaiming the tax. Any business including VAT or Value that are registered can reclaim from HMRC.
Buy VAT registered shelf companies
There are several agencies that deal in buy and sell of VAT registered companies in the UK. If you wish to start you business in the right direction then contact those agencies that sell off companies with a VAT number. A ready to run company with VAT number can give you an edge in your business. The companies that deal in buy and sell of VAT registered companies also handle registration process, creating and filing important documents and also registering companies for VAT. Contact them who can help you on buying a VAT registered company and can also help you transfer the ownership of the company to you.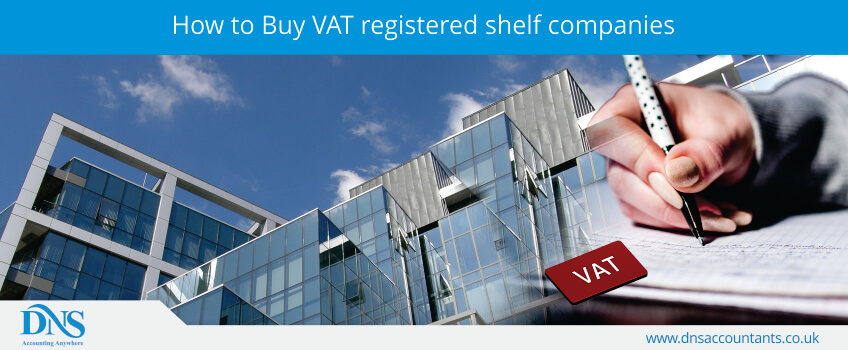 In the UK, which you may not know, in order to be VAT registered, you may have to wait for 8 to 12 weeks. VAT is necessary to start business in a very smooth manner, as without VAT European Union number companies may find difficult to trade with your business. So it is advisable that you shell out some money and buy a VAT registered companies to remove all the hassle whatever it may be.
Buying a VAT registered company enables you to start your business immediately. If you are in a hurry or have decided not to delay the operations of your company and start trading as soon as possible then a VAT registered shelf company is the ideal solution. Since the company will be ready to functions as it will be established and registered with VAT, you will be able to start your business right away.
What is the duration of the entire process?
The entire process takes 2 to 3 days that also includes purchase of shares, which is a simple method. Also, you will not be required to come to London for this process. All the process can be done remotely and your physical presence will nit be necessary.
Documents you may need
One copy of ID proof with your recent photo like passport, identity card, etc and two copies of address proof like water bill, utility bill, gas bill, electricity bill, etc. are necessary.
A VAT Registered Ready Made Company
VAT Registration and Bank Account
Owning one or more than one bank accounts, along with VAT registration are some of the primary benefits of the ready made and Off-the-shelf companies. To avail these extra facilities, companies might have to pay a premium. However, additional features linked to ready made companies with VAT registration are often found as advantageous, at times they are also see as disadvantageous for an off-the-shelf buying. There are other benefits too that exists for ready made companies. The values of ready made companies to a large extent depend up on the purposes for which they were formed in the beginning and also on the certain values of the buyers.
Benefits of Having a Trading History
The most important of all benefits the ready made and off-the-shelf companies have is they have a trading history. Anybody willing to purchase a ready made company today can purchase the companies those were established some 3 years ago. While searching for business you can find out the ready made companies that existed for 3 years. This will give an idea about the stability and past trading performance of the company. The search for ready made company can also help you find the current directors who are appointed recently. Usually this does not affect the judgement of a business by a person.
Information about a company that you can get
Below are the details that you can get about a company for free:
registered address and date of incorporation of a company
officers who have resigned and who are existing
images of documents
mortgage charge data
company's previous names
information of insolvency
Moreover, there is an option to set up free email alerts. This alerts are to inform you whenever any update is made in company details (like, a change of address or company director).