Business Restructuring Overview
When a corporation goes through a financial distress it may think about working, with its creditors, towards corporate or business restructuring or turnaround, as a step to protect the business/company. The process largely includes restructuring of a business's debt, and may also include the business selling-off some non-essential possessions, in order to retain the business operations and keep the company going. An effective reorganisation process will need the backing of at least the bulk of the key creditors of a business. Without such backing, any un-cooperative creditors may demand for payment or pledge formal bankruptcy proceedings, thus, effectually nullifying any arrangement agreed with the other creditors.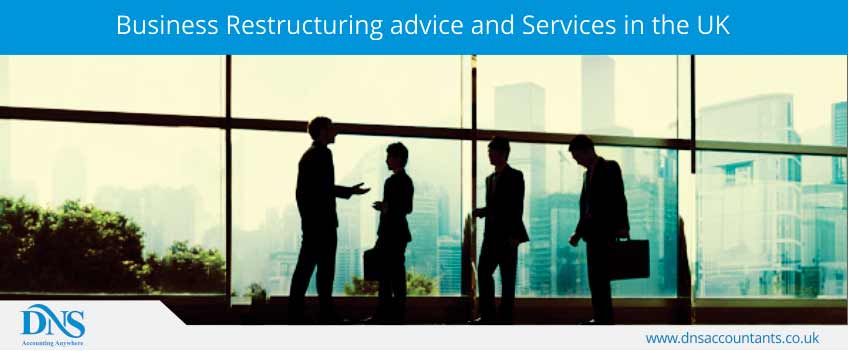 For the reorganisation to be efficacious, the contract between the corporation and the creditors will require a provision stopping the creditors from:
Making any claim for payments
Implementing their security
Initiating any formal bankruptcy processes
Any attempt at restructuring, devoid of such provisions, may prove ineffectual. Any displeased or dissatisfied creditors can bring claims contrary to the business, thereby damaging the terms of any contract
In order to enhance the probability of success of a reorganisation process, it is essential to recognise as early as possible when a corporation is facing financial problems. Common indicators of a business in financial trouble comprise:
A decline in market perception and reputation
A reduction in gross profit
An alteration in the presentation of pledged responsibilities
Reorganisation will unvaryingly be the most suited option for both the business and the creditors. A restructuring will enable an organisation to continue operating or trading, and also offer the creditors with the most viable opportunity of being repaid. Formal bankruptcy procedures might not be the most beneficial option for creditors, as they may not be able to get back all, or even any, of their credit, irrespective of their priority ranking. Additionally, restructuring will be appropriate for corporations with a feasible fundamental business, as there must be some prospect of the business succeeding, and to keep the company going. In the lack of such a provision, the only convincing option accessible would be to initiate official bankruptcy proceedings after taking the necessary guidance.
Types of Business Restructuring
Restructuring will typically comprise the business signing a contract with the creditors specifying, how the corporation and its trade is to be functioned, and at what time and how much the creditors can assume to be reimbursed. Reorganisation may also be related with assured statutory processes, such as a company voluntary arrangement (CVA) or administration, in order to realise the remunerations of certain structures of such formal developments.
Administration
Here, a formal procedure is followed, whereby an outside administrator's assistance is leveraged to take in-charge of the company, instead of the directors. An administrator can either be chosen by certain groups, including the directors lodging a sequence of agreed official papers, or by certain parties. The administrator is provided with all of the administration controls of the directors and he/she should use the controls in the interests of an establishment's creditors as a whole. One of the chief benefit of administration is that a constitutional suspension is forced on the administration of remedies by creditors, and may consequently be joint with a standalone restructuring procedure where a stay on enforcement and entitlements cannot be negotiated.
Standalone restructuring agreement
The creditors and a corporation may be able to discuss a contract regulating their transactions with each other in order to resolve the corporation's concerns. As it is an informal process, it will need the consent of all the creditors who will be bound by the contract. There will be no legal stay levied on activities and entitlements by the creditors. The contract will, consequently, be required to make certain provisions for a specific time-period within which creditors will not be able to make any request for repayment, initiate any official liquidation proceedings, or enforce security. The agreement will control the terms and conditions on which the creditors will be reimbursed, and should also discuss concerns such as any interest payable, any postponement or reduction of payment amount, and whether any new security will be allowed to the creditors.
Company Voluntary Arrangement (CVA)
This is a procedure, whereby, an organisation can enter into a negotiation with at least certain creditors with regards to the reimbursement of their obligation to those creditor. The prearrangement needs the consent of:
75% of the creditors, in value, available and voting at a creditors meeting called to consider the CVA proposal
50% of the creditors, in value, that are independently with the company, i.e. such individuals are not associates or directors of an organisation
Once it has been permitted, the Company Voluntary Arrangement becomes obligatory on all creditors, apart from protected or privileged creditors, unless they have agreed to be bound by it. Even though the arrangement does not automatically offer advantage from a constitutional suspension, certain corporations may be entitled for a short-term stay.
Benefits of Business Restructuring
Business reorganisation brings a range of advantages to an organisation, and its people. Below mentioned are a few benefits:
Better growth strategy
Better organisation of workforce, enhanced leadership and workforce motivation – better talent retention and efficiency
Enhanced control
Enhanced management information to expand decision-making
Better-quality returns from re-prioritised reserves
Enhanced, centralised cash management
Augmented available internal cash
Reduced operating costs
Restructured debts with better-quality financial terms
Sense of direction and clear focus
DNS Accountants and business restructuring
Our business restructuring group works with companies that are facing monetary and operational problems or possible insolvency. At any time, our team aims to help the organisation to return back to a healthy working environment. Our team works with other stakeholders to recognise the best possible results. We have a profitmaking line of action to preserve value, improve business performance, and find efficiencies.
Our specific services for clients include the following:
Contentious insolvency
Corporate insolvency
Corporate streamlining
Pensions advisory
Personal insolvency
Restructuring advisory
Special situations merger and acquisitions
We advise company boards and other shareholders (creditors, investor groups, and landlords) on crisis management, turnaround policies & strategies, and planned reorganisation plans.
Speak with an expert
Any questions? Schedule a call with one of our experts.