If you're a freelancer or self-employed, having great software to help you manage your day-to-day workload, marketing and processes can make a huge difference to the time you spend managing your business and workload.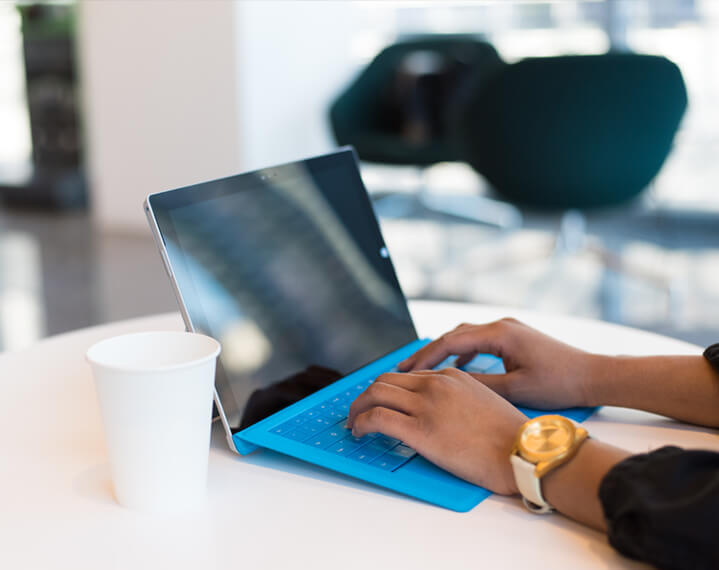 In this blog, we give you some ideas of the best software and apps for freelancers that can help you manage your day to day more effectively and efficiently. Many of these products offer free versions to start, but with options to upgrade for more functionality later down the line.
Best for project management – Trello
Trello helps you to collaborate, manage projects and be more productive. It has a simple and clear interface that makes it easy to manage your own projects or your clients projects quickly and without lots of training needed.
To run your own business and day to day life as a freelancer or self-employed person, Trello can help by working as a virtual to-do list or even a way to store your social media posts to copy and paste and use again in future. It works based on 'boards' for each project, with lists and cards underneath that. The free version will allow you up to 10 boards and unlimited storage (10MB per file), which is enough to get you started.
You can find out more about Trello here.
Best free accounting software – Nomisma
Nomisma is the ultimate cloud accounting software for individuals, freelancers, and small business owners. It automates and improves the processes of your everyday bookkeeping and payroll tasks that you face.
Nomisma will help you to manage your finances online and in real time from anywhere. It will increase your efficiency, productivity, and profitability. Unlike many of its competitors, dns offers a full version (not just an entry level version) of Nomisma free to its clients as part of their accounting packages. Nomisma will handle your invoicing, payments, expenses, bank feeds, and self-assessment.
Find out more about Nomisma here.
Best graphic design software – Canva
Canva is a graphic design platform that can help you to created beautifully designed and branded social media graphics, presentations, posters and other visual content to promote and market yourself and your business.
The benefits for freelancers and the self-employed, is that it's easy to get to grips with and use for a first time and is packed with thousands of ready-made templates to use to make designing like a professional easy. It also contains a vast library of free imagery and video footage to use in your business and to promote your services or present to your clients.
Find out more about Canva here.
Best for video meetings or conferencing – Zoom
For those of you that haven't used it (which we're sure there aren't many after the Covid pandemic!), Zoom is a video platform that allows you to host video meetings, chat, phone, webinars, and online events.
It allows you to keep touch with customers and suppliers anywhere in the world via video and chat. You can screen share during meetings, allowing you to collaborate with people online. The free version allows you up to 40 minutes of video call time and up to 100 participants. Paid for options allow more time and more participants.
Find out more about Zoom here.
Best note taking software – OneNote
OneNote is part of the Microsoft office 365 family of software. So when you subscribe to Office 365, OneNote is included in your licence fee. It's a tool that can help you to capture and arrange your notes and ideas and get organised.
OneNote is a digital notebook that is divided into separate notebooks, sections, and pages. It allows you to create to do lists, take notes, highlight key information, search content and add annotations. You can record audio notes, insert online videos, and add files.
Find out more about OneNote here.
Best free images and pictures –Pexels, Unsplash& Pixabay
There are several great websites that give you access to royalty free images to use when marketing or for presentations to clients. Pexels, Unsplash & Pixabay are amongst our favourites. You shouldn't use Google images for any imagery for your business or marketing, as you may be breaking copyright law by using images from Google without permission.
The benefit of Pexels, Unsplash and Pixabay is they offer literally thousands of royalty free images that you can legally use, without the worry of breaking copyright law when you use them.
Find out more about Pexels, Unsplash & Pixabay here.
Best for social media management – Hootsuite
Hootsuite is one of the most popular tools for freelancers and the self-employed to streamline your social media management – although there are many other competitors out there. Hootsuite allows you to schedule, manage, and report on social media with ease. It helps you to keep track of and control your social media accounts in one dashboard.
The free version is basic, it allows one user, 2 social media accounts and scheduling up to 5 messages in advance. Upgrade to the pro plan and you'll get up to 10 social accounts and schedule unlimited posts.
Find out more about Hootsuite here.
Best free website builder – Wix
Wix is often voted the best free website builder in 2021 by independent websites. The free version offers a great first experience to get a website up and running and the paid plans start for as little as £6.50 per month, allowing you to remove Wix adverts from your site and giving you more storage space.
Wix has beginner-friendly features and templates, and you can use a simple drag and drop editor to customise one of over 500 website templates. It also offers basic analytics, SEO tools and social media integration. It makes it a great tool for freelancers and the self-employed to get a professional looking website up and running quickly.
Best free CRM and email marketing software – HubSpot
HubSpot is a powerful customer relationship manager (CRM), email marketing and sales tool. It can help you to track sales leads & opportunities, give you a place to store all your customer and prospect data and send simple email campaigns out.
You can add 1,000,000 contacts, unlimited free users, and the free access has no time limit.HubSpot then offer upgrade plans to give you more marketing and sales functionality.
Find out more about HubSpot here
If you're self-employed or a freelancer, there are literally hundreds of free apps and software on the market to make your life and the management of your business easier. This blog has just highlighted a few of our favourites. It is worth considering what you need now but also in future to compare future paid versions of the free software you're considering.
Speak with an expert
Any questions? Schedule a call with one of our experts.