What is a PSC?
PSC or Person of Significant Control is somebody who owns and runs your company. At times these people are also known as beneficial owners. Person of significant control is always related to the company. Furthermore, it must be noted that a company can have more than one PSC.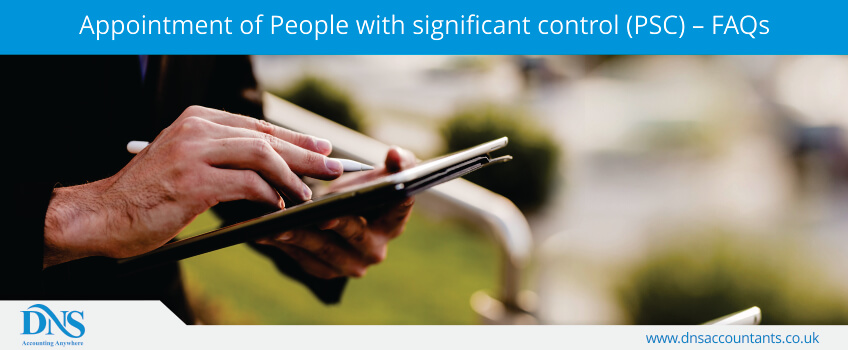 How do you know who is a PSC?
PSCs or Person of Significant Control is to be identified and the record of them must be kept in the company.
Here is how to identify a PSC of any given company:
A person or some people hold 25% or more shares in the company.
A person or a group of people who own 25% or more voting rights in the company.
Such a person or group of people has the right to appoint or remove the majority of the board of directors.
Has the right to exercise their power and influence their various activities of the company.
Holds the right to exercise or does actually exercise control over significant control of trust or company mentioned in the above points.
A PSC can be any person who holds 25% of voting rights or shares of the company. The details of these PSC should be maintained in the books of your company and should be mentioned in the company's constitution and AOA along with the information on the voting rights.
What information would you need from a PSC?
When a company maintains all the details of the PSC of their company, here are all the details that need to mention:
For an individual:

The full name
Date of Birth
Nationality
The country, State, and city in which past the PSC of the company resides in.
Service address of the PSC
The usual address of the PSC

For ORPs who are PSCs in a company:

Name of the ORP.
Full address of the ORP's principal office's address.
The legal form of the company
The law that governs the ORP.

PSC is a registrable RLE:

Registered name
The full address of the registered office
Legal form of the PSC
The law and the rule that covers the RLE
Registration number and company register on which the RLE is registered.
The date on which the said RLE became registrable.
Is it necessary to maintain the records of the PSC?
Yes, it is necessary for every company to keep a record of the PSCs of their companies and file the same with the Company House. As for the companies registered on or after 30th June, 2016 will be required to file or provide the details of PSCs during the process of incorporation.
Also See: Limited Company Formation
Speak with an expert
Any questions? Schedule a call with one of our experts.