What is Virtual Office Space and What are Benefits?
A virtual office space is a location which is set up over cyberspace, which allows the business owners and employees to work from any location. By setting up a virtual office, you save yourself from the hassle of renting or building a conventional or traditional office space and all you need is laptops, computers, cell phones and internet access and it allows you to enhance your corporate image without having to pay excessive overheads for a physical workspace. In case of a virtual office, each employee can work from the location which is most convenient for him or her and thus it saves the business owner to hire the employees who live locally or to pay for their conveyance etc. It is also an effective way to blend home and office to gain efficiencies in both because office expenses are low while the user's professionalism retains the image of a traditional, high-cost office and it allows for low-cost expansion with no long-term commitments and those who opt for virtual office receptionists eliminate the traditional burden of health care, records, payroll, insurance and rent. Also traditional time off like sick days, vacations, personal leaves etc does not apply to virtual staff.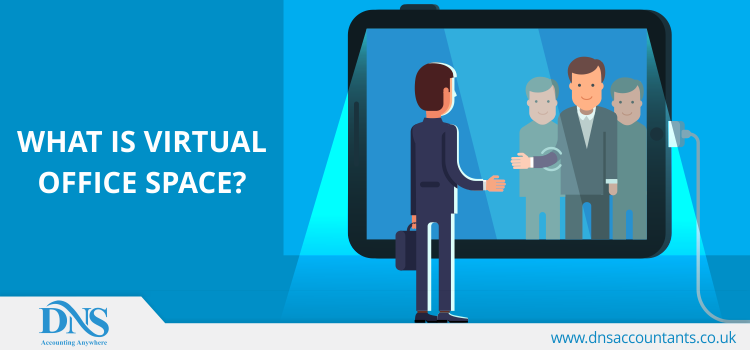 The idea for virtual office space has come from the Executive Suite and it has evolved because of its ability to function remotely and discoveries and advancements like Google Hangouts, Skype have empowered the business owners to opt for virtual office space and thus it has helped them in reducing the costs of renting office space. You can have a real address at a good location without having a real office at that particular location and this flexibility has offered many young businesses the ability to build teams outside of higher profile locations, reduce costs and still look and sound prestigious. For example, having your postal official correspondence address in Central London will give your business a more prestigious feel for your clients, who might otherwise have second thoughts on your abilities based on your postal address. This is for sure not good news for your business.
Virtual Office Is Used by the Independent Contractors & Small Businesses in Order To:
Establish a presence in a prestigious location.
Have access to services and facilities that are otherwise unavailable.
Establish boundaries between home and working life.
The best part of having a virtual office space is that even though you do not have a traditional or conventional office space, you still have a mailing address and telephone number which you can use and print on your business cards and email signatures, while it saves you from the daily trouble of setting up a real and conventional office and other mundane tasks such as general maintenance and other expenses such as liability insurance are also reduced because they are not required unless you have a physical office space and at the same time, having a virtual office space allows you to save money and concentrate solely on your business without any distractions.
With time and advancement in technology, virtual offices are becoming more and more popular because your employees can work from their individual place and home, which allows you as the business owner to judge them on the basis of their work performance rather than how they spend their time at the work place. And contrary to the popular belief, virtual offices don't rely only on the telephone, email and conferencing. With virtual office space, you can use other facilities such as pay-as-you-go basis i.e. pay when you use it. For example, if you have a meeting in Central London, you can use this service to hire a space at the desired location and pay for the duration you have used it, which is otherwise not possible with conventional and traditional workspace. With the conventional office space, one of the main issue and difficult elements of business is expansion because it normally involves long term lease agreements, whereas with virtual office space, you can easily expand and contract as per the requirement without hindering the flow of your business.
What does a Virtual Office Provide?
These Virtual Offices Enable Businesses to Have the Following:
A business postal address helps businesses seem a little more prestigious than they might otherwise.
A receptionist helps if you are arranging meetings in and around your virtual office because it makes the virtual office seem a little less virtual to your customers and business colleagues.
Meeting Rooms: With the virtual office, you might now have access to a full time desk, but it gives you can at least arrange meetings with virtual office.
Phone Answering and Voicemail Services: It helps you in attending and managing your incoming calls and gives a real feel of having a office.
Envelope Opening and Scanning Service: With this service you can get all of your posts scanned and emailed at your address and you can be at the top of the game with all the relevant data.
Who Uses Virtual Office Space UK?
With the advancements in technology and inventions such as Skype, Hangouts, more and more business owners are opting for the virtual office space and giving their employees to work from their own place and home. Anyone, irrespective of size of his or her business can start and opt for virtual office space and it does not matter if you are a small business owner or the CEO of a corporate company.
The Sectors Who Uses Virtual Office Space Are:
Retail industry: With online shopping in trend, more and more people prefer to shop from the comfort of their homes rather than going out and if statistics have to be believed, European Union ecommerce sales are at a increase of 34% per year and with more high street stores turn to the internet, the more staff they employ from the home.
Tech industry: Most tech based businesses provide remote working opportunities and profiles of website designers, video game designers, graphic artists etc don't need a conventional workplace to work from and they can easily work from their home with the help of technology such as Skype etc.
Home Businesses and Start Ups: They prefer to have a virtual office space rather than opting for a conventional workplace because mainly it saves them from entering into long term lease agreements and secondly it gives them the freedom and flexibility to set up business at their own pace.
Business that require extra support: If your business require an extra support and you don't have a place to accommodate the support at your conventional work place, option of having that support from a virtual office space could serve your purpose.
Businesses that are testing the market: In case you want to test a new market and not sure about the response, starting your business with a virtual office space is any day a better deal rather than starting and entering into a long term lease agreements.
Businesses in need of telephone answering services: Business which require lot of telephone answering, opt for having a receptionist from a virtual office space rather than placing her at the conventional office because firstly, it ensures that all business calls are answered and secondly, it helps the business financially as well.
What is a Virtual Office Address?
Virtual office address is actually a misnomer as it indicates that the address is somehow in a virtual space however, the address is very much real as your home address. A virtual office address is simply an address which you can use to have your mail sent to. It could be your home address too but you rather call it as your office address because it adds credibility and prestige to your business and work.
For example: 3/349 Coronation Drive Milton QLD 4064 is a virtual office address, which does exist in real.
What are the Benefits of Having a Virtual Office Space?
One of the main reasons, why most businesses are opting for having a virtual office space over a conventional one is because of its price and it is significantly cheaper to use a virtual office space.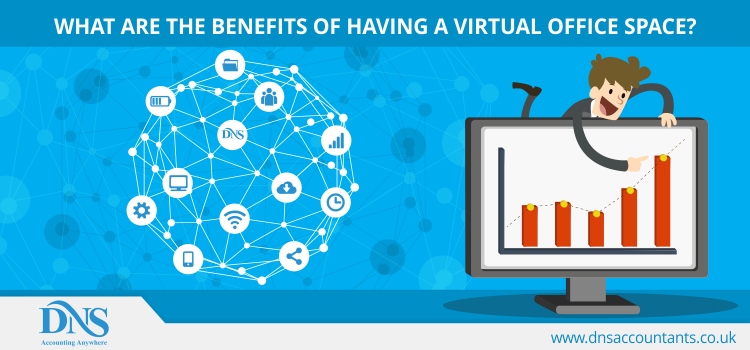 The benefits of having a virtual office space are as follows:
Working from Home: One of the foremost advantages of setting up a virtual office space is that it gives you the flexibility of working from your own place and as per your time and thus results in a better productivity. Working from home is no longer a seen as a business solution, but a lifestyle choice it is.
Small to Medium Sized Businesses: Having a virtual office space helps small and medium sized businesses to work and expand as per their own pace without carrying the burden of setting up a traditional office and long term lease agreements. Apart from this, you can always switch to a conventional office from virtual one, as and when you feel comfortable.
Large Businesses: For large businesses, virtual office space suits most when they want to test a new location for their product or for a new product.
Reduced transportation costs: With virtual office space, neither you nor your employees have to commute from home to workplace and thus it saves both the time and money involved in commutation otherwise.
Increased productivity: It is a no-brainer that the productivity is best when we work at our own pace and from the comfort of our home.
Administrative support: You can opt for administrative support such as telephone answering, for your business from a virtual office space and thus save yourself from hiring somebody on a permanent basis and getting involved in the employment legislation.
Savings on office equipment: Having office equipment such as printers, fax machines, copiers etc involves lot of set-up and maintenance costs, which you cannot avoid in case you have a conventional office. But with virtual office, you can use these equipment and services on a pay-as-you-go basis, which also results in lot of savings.
Building credit: You can have a virtual office from an established location helps in building credit of your business amongst your clientele.
Multiple locations: Virtual office space helps you in expanding your business to various locations and you can choose a location or locations which compliment your business model and product.
Decreased CO2 emissions: Setting up a virtual office space will reduce your CO2 contribution because it requires little paperwork which also means creating less waste.