The United Kingdom is one of the most advanced and developed nations in the world. It ranks at the top in various Human Development Indexes and parameters like high per-capita income, economic resilience, industrial might and military power. In addition, the UK has played a pivotal role in influencing the world in many areas of industrial, political and social aspects. With all the services available to its citizens and the advanced nature of the country, it's no surprise that the UK attracts millions of migrants every year to its shores. It is also one of those countries which provides great opportunities for contractors and freelancers.
Why Need to Apply EEA (PR) Form
Individuals who are looking to migrate to the UK are given a chance to apply for a Permanent Residence (PR) with the help of EEA (PR) Form. Individuals must fulfil the eligibility criteria and successfully clear the requisite tests. Individuals who have been granted UK Permanent Residency in the UK can live, leave and be gainfully employed in the UK without any restrictions on the length of stay.They are able to enjoy the rights and privileges enjoyed by any citizen of the UK.
What is Permanent Residency (PR)
Permanent Residency (PR), which is also known as Indefinite Leave to Remain (ILR),is a residence status granted to an individual to live and work indefinitely in the UK.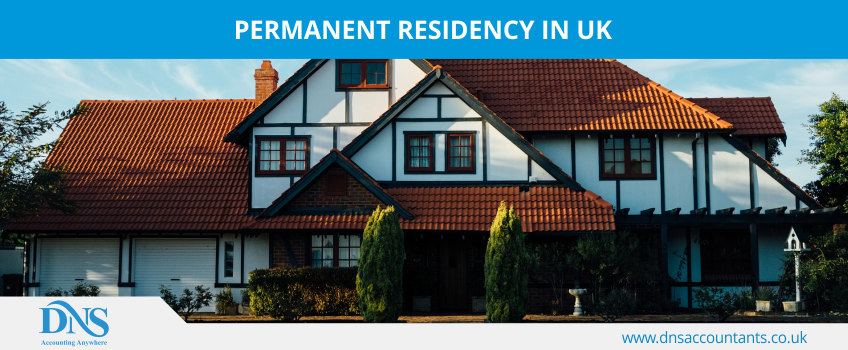 The ILR is the equivalent of the Green Card given in the United States. Once an individual has an ILR status, there are no immigration related controls on employment, business or studies, including exiting and entering the UK. Also, there are no restrictions on the length of stay. However, the ILR status is not a permanent status. You can lose your Indefinite Leave to Remain status if you spend a period of more than two years outside the UK. The Permanent Residency status may be revoked if you commit an offence that could lead to deportation or commit tax related offences . As a person who has Indefinite Leave to Remain (ILR), you can enjoy a 'settled status' if you reside in the United Kingdom.A settled status is the most common path to naturalisation or British citizenship.As a holder of ILR, you can be eligible to apply for British citizenship after a year, provided that you meet the residence requirements and are over 18 years of age. A child born in the UK to non-British citizen parents will not automatically be a British citizen unless at least one parent has settled status.
Benefits of UK Permanent Residency (PR)
Permanent residents have access to all public benefits, such as, healthcare, housing, education, public funds (job seeker's allowance and other benefits) and so on.
Family members of holders of Permanent Residency can also apply for permanent residency and join them in the UK.
Permanent residents enjoy the freedom to work and earn a living without immigration related restrictions.
Permanent residents have the benefit of paying home student rates for colleges and other educational institutions in UK. Home student rates means that, as a student, your tuition will be the same as a British national and not an International student.
How to qualify for UK Permanent Residence
To qualify for Permanent Residence, there are several requirements, the most basic of which are:
You have been living in the UK for five years and will continue to do so.
You have sufficient knowledge of language and life in the UK.
You meet the income requirements.
You are a spouse or a partner of a British citizen or a person settled in the UK.
You are a dependent child or parent of a British citizen or a person settled in the UK.
You are a refugee or have humanitarian status.
Residential Requirements
As an ILR applicant, you need to have been living in the UK for at least five years before the date of your application.You must not have lived more than 450 days abroad during this five year period. Also, you should not have spent more than 3 months outside the UK in the last one year before the date of your application. The calculation of absences from the UK is an important aspect of the application process to the extent that the Home Office has actually brought out an extensive guide on it. Refer to this guide from the Home Office to calculate your periods of leave in the UK.
Knowledge Of Language And Life In The UK
ILR applicants need to prove that they have sufficient knowledge of the language and the way of life in the UK. This test is mandatory for almost all applicants, except if you are either below 18 years or above 65 years. The Life in the UK test consists of 24 questions based on the handbook, Life in the United Kingdom: A Journey to Citizenship.
To clear the language test, you can attend ESOL (English for Speakers of Other Languages) classes. Applicants need to have a language proficiency (speaking, listening and understanding) at a B1 CEFR level or its equivalent (CEFR isCommon European Framework of Reference for Languages and is standard used to test language proficiency)
Income Requirements – Tier 2 Visa Holders
For Tier 2 visa holders, there is an additional requirement for eligibility for ILR. Your annual salary needs to be upwards of £35,000 per year. As a Tier 2 visa holder, if you do not meet the required income cut off, you will need to find alternatives to extend your residence in the UK.
Marriage Or Partnership With A British Citizen
You may apply for ILR if you are a spouse, civil partner or a same sex partner of a British citizen or a person who holds ILR status. You will need to prove that you have been living with your spouse, civil partner or same-sex partner for a period of five years to be eligible to apply for ILR.
Dependent Child or Adult of A British Citizen
A dependent child must be below the age of 18 and both parents are British citizens or settled in the UK. An adult dependent must be 18 years or older and must have relatives who are British citizens or settled in the UK. An adult dependent is one who needs long term personal care for everyday tasks.
You Are A Refuges Or Have Humanitarian Status.
If you are a refugee or a person who enjoys humanitarian protection, you may be eligible for ILR.
Length Of Stay And Visa Status
The residency requirements for ILR is not the same for all applicants. There are stringent regulations on how you can apply for ILR depending on the visa type that you have been granted. This table shows you the visa status or category and the amount of time you need to have lived in the UK to be able to apply for ILR.
| Visa status/category | Required residence amount |
| --- | --- |
| Spouse, civil or unmarried partner | 2 years (if arrived before July, 2012) |
| Spouse, civil or unmarried partner | 5 years (if arrived after July, 2002) |
| Tier 1, Tier 2, Work permit or HSMP (Highly Skilled Migrant Programme) | 5 years |
| Businessperson or investor | 5 years |
| Writer, composers and artists | 5 years |
| Private servant or domestic worker | 5 years |
| Minister or member of a religious order | 5 years |
| UK ancestry | 5 years |
| Retired person (self-sufficient) | 5 years |
| Lawful stay on any basis | 10 years |
| Lawful or unlawful stay | 17 years |
ILR for EEA nationals
All European Economic Area (EEA) citizens qualify for Permanent Residence, after 5 years in the UK, under EU law. As an EEA national, you do not need to apply for this status from the Home Office. However, a Permanent Residency certificate is evidence of your right to reside in the UK on a permanent basis and you can apply for this certificate.You will need this Permanent Residence certificate to be able to apply for a British citizenship. You also need this Permanent residence certificate if you have a family member who wants to apply for Permanent Residency. Like other ILR status holders, the Permanent Residence may be revoked if you spend more than two years outside of the UK.
As an EEA national, you qualify for Permanent Residence if you are living in the UK and are one of the following:
Studying
Self-sufficient
Self-employed
Looking for work or retired – This is on the condition that you have sufficient funds to support yourself and will not be dependent on public funds.
Students studying in UK are eligible for loans which is a great way to help start achieving your dreams. To qualify for Permanent Residence, you still need to spend 5 continuous years in the UK. It is possible to combine periods in different categories together as long as they add up to 5 years. What this means is that the required five years do not have to be in the same category. For instance, you were studying a course for 3 years, then looked for work for 6 months and then finally, have been working for the last 1.5 years.
Residence permits may be granted for shorter periods if you are planning to work or study in the UK for less than one year.
You may not even be issued a residence permit if you are:
Visiting the UK only for a short duration
Looking for work and are not self sufficient
Not working in the UK and cannot support yourself without public funds
Family members of an EEA citizen who has Permanent Residence status can also qualify for Permanent Residence after living in the UK for five years.
Surinder Singh
The Surinder Singh route is a law that invokes the European rights of free movement within member states. TheSurinder Singh route applies to all EEA citizens.
You can make a Surinder Singh application if you have been residing in a different EEA country with a family member, either a spouse or a civil partner who is a British citizen. There is no fixed time period for the duration of stay in the other EEA state.
You may also qualify for a Surinder Singh application if your British family member is:
A parent or grandparent or their spouses/civil partner. In this case, you must be either below 21 years of age or are dependent on them.
A child or grandchild or their spouses/civil partner. In this case, you must prove that you are dependent on them.
Permanent Residence is not Necessarily Permanent
It is important to note that to retain your Permanent Residence status, you should not spend longer than two years outside the UK. You should sustain ties to the UK and regard the UK as your home. If you continue to only spend short periods of time in the UK over a period of many years, it is likely that there will come a time when you will lose your indefinite leave to remain in the UK. It is therefore beneficial in most cases to apply for UK citizenship.
Making a Permanent Residence application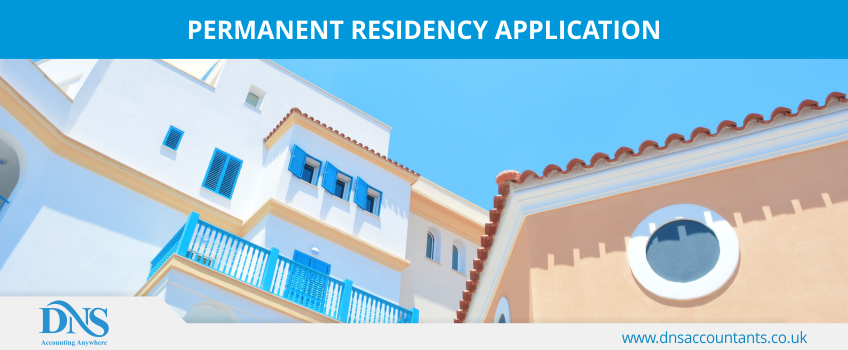 There are two ways to apply for a Permanent Residence certificate to the Home Office:
Use the online version (for Tier 2 visa holders and some EEA nationals)
Download and complete paper application
Please note that the Home Office regularly makes changes on the ILR application form. Ensure that the version of the form that you use is the updated and correct one.
Online Applications for EEA(PR) Form
Effective 1 February 2017, the Home Office introduced new regulations that changed many of the paper application forms to online forms such as the new EEA PR form and Tier 2 visa holders.The online process has a definite advantage over the paper version:
The online application form is intuitive and asks only information that is relevant to the application being made.
When applying online, you will be asked to provide an email address and a password. You will then be sent a unique hyperlink that will allow you to draft and save the application. You cannot make changes to your application after you have paid the visa fees and the application is submitted. Ensure that you have paid NHS surcharges when submitting your application or your application will not be accepted.
Once all fees and surcharges are paid and the application submitted, the Home Office will generate a list of original documents that need to be submitted as support for your application.
If you have family members (spouse or dependents) who are also applying, you can include their details to create a family group application. In this way, you do not need to submit separate forms for each member. When applying as a family group, you will need to pay the Visa fees and NHS surcharges as one amount.
Online EEA Permanent Residence Application
If you are applyingfor yourself, have no family members and have a straight-forward salary, use this online form. In this application, you will need to:
Give details of your activities in the UK, for example, employment
Give details on time spent outside the UK if it was for more than 6 months
Have your passport or identity card ready
This online form is not meant for students, individuals who are self-sufficient and those financially-dependent on others. These individuals need to use the EEA (PR) paper application. Other categories of people who cannot apply online are unemployed spouses or unmarried partners, dependent children and those taking the Surinder Singh route.
Priority Postal Service Applications
You can use the priority postal service application which has a much shorter time frame than the standard postal route. However, you first need to request for an application slot, which must be approved by the Home Office.
If your application is successful, you will be sent your biometric residence permit within 10 days.
Applying in Person
You may apply in person if your application does not require further inquiries. Applications can be made at a Premium Service Centre and all fees will be collected when you make the appointment. Though this service costs more, the advantage is that you keep all your original documents and you receive a decision on your application on the same day.
Standard Postal Route
If applying by post, ensure that you have the correct mailing address. Ensure that you keep the reference number for record purposes when you send your application. Your documents, including your passport, will be returned to you by Royal Mail.
Normally, you will be asked to send your biometrics within one month of submitting your application so that aBiometric Residence Permit (BRP) can be issued upon successful application. Failing to provide your biometrics invalidates your ILR application.
Biometric Enrolment Process
When applying for ILR, you will need to document your biometrics which can be done at the Post Office for fee of £19.20. Applicants younger than 16 need to be accompanied by an adult. Once you receive the biometric notification letter, you must take your biometric information within 2 business days.
Medical or Physical Conditions
Only a digital photo of your face will be taken if you do not have fingers or hands for the biometric information. Your records will bear the notification that you cannot physically provide biometric fingerprinting. Be sure to include a letter from your doctor stating the details of your condition.
Documents supporting 5 year stay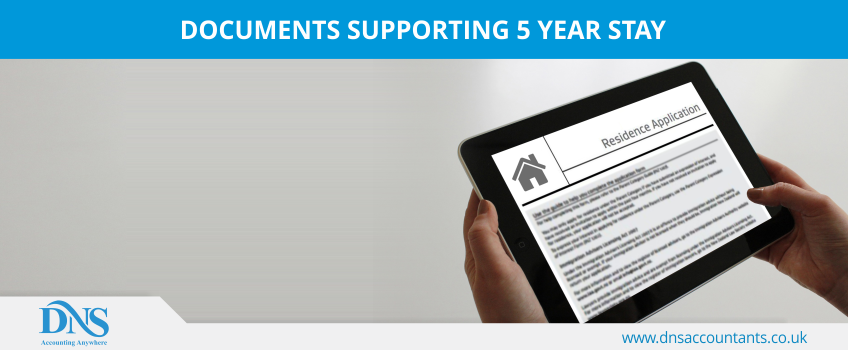 You may use these documents as support of your stay in the UK:
If you were employed:
Confirmation letter from your employer; This could include dates, shift timings and salary or wages
Pay or wage slips and bank statements
P60s for every year you were working
A signed contract
Acceptance letter of resignation
For Students:
Letters from educational institutions confirming course, start and end dates, qualification and whether the course was full- or part-time.
For Dependent Spouses, Civil Partners, Children Under 18:
Marriage/civil partnership certificate
Bank statements; This is only to show that money was legally received. You can remove expenditures by redacting them.
Financial support from spouse, partner or parent; Include a conformation letter from the spouse, partner or parent stating that they were responsible for your financial status
For minors
MN1 form
Birth certificate
School letter for children older than 13 years old
For EEA nationals, either parent must prove that they are exercising their treaty rights for six years
School letter
Child benefit letter
Proof of residence for 5 years:
You can use these documents as evidence that you have been living in the UK for the last five years:
Utility bills; Gas, electricity and water
Council Tax bill
Bank and credit card statements
Confirmation letter from school, college, university or institution of learning
Documents which are irrelevant and should NOT be included:
Character references or testimonials
Wedding photographs
Multimedia; CDs, DVDs, and USB media sticks
NHS letter for one appointment
Comprehensive Sickness Insurance
Though all EEA nationals can avail the services of the NHS, self-sufficient individuals and students need to be covered by the Comprehensive Sickness Insurance. This includes dependent family members of self-sufficient individuals. Applicants need to prove that they have the Comprehensive Sickness Insurance for any period of time they were either students or self-sufficient. That is, if you were a student for the first three years and then worked with an employer for the next two, you would need to show that you had this insurance for the first three years.
European Health Insurance Card (EHIC)
The Home Office accepts EHIC cards (issued by a non UK EU member) in Permanent Residence applications. The Home Office's stance is that permanent residents should have more than the EHIC as medical cover. So students and self-sufficient applicants may need to state that they will be staying in the UK, only on a temporary basis.
Private Health Insurance
The Home Office allows comprehensive private health insurance in Permanent Residence applications. However, this is usually expensive or could even be unobtainable if you are elderly or are already suffering from an illness. Please note that the private health insurance should be comprehensive, though it is unclear what comprehensive coverage means, it would mean an insurance that covers the majority of health issues.
Qualifying Tests and more
All applicants of Permanent Residence need to qualify by taking the online ESOL and the Life in the UK test . The qualification certificates are indefinite, meaning that if you have cleared both tests, for example, while applying for ILR, you will not need to retake the test at the time of applying for a citizenship. Even if newer editions of the test are introduced, you do not need to retake the test again. It is a good idea to take the test when you are ready because it is indefinitely valid and will ease the application process. You can sign up at the Life in the UK site to create an account.
You will be exempt from taking this test if you:
Have a disability that prevents you from communicating in or learning English
Are a spouse of a citizen or a Permanent Resident and are a victim of domestic violence
Are a refuge or are under humanitarian protection
Taking your First Steps
Apart from the above guidelines and procedures, there are various aspects and internal matters, which you should understand thoroughly before applying for a Permanent Residence . An incomplete application or an application missing any procedural information or documentation may lead to an invalid application or rejection and even the possibility of complete denial for any future applications. It will also be a complete waste of your time. To ensure that you follow the correct process ad procedure, it is a good idea to consult with an immigration adviser.
Regulated Immigration Advisers are trained staff who have been approved by the Home Office. You can check the Office of Immigration Services Commissioner (OISC) for a list of both not-for-profit advisers and those who charge a fee.