What is the Definition of a Small Business?
The legal definition of small business differs from country to country and from industry to industry and thus can vary by circumstance. In US, a business having five hundred employees or lesser than that qualifies as a small business whereas for European Union, a business which has fifty or lesser than that employees in it can qualify as a small business.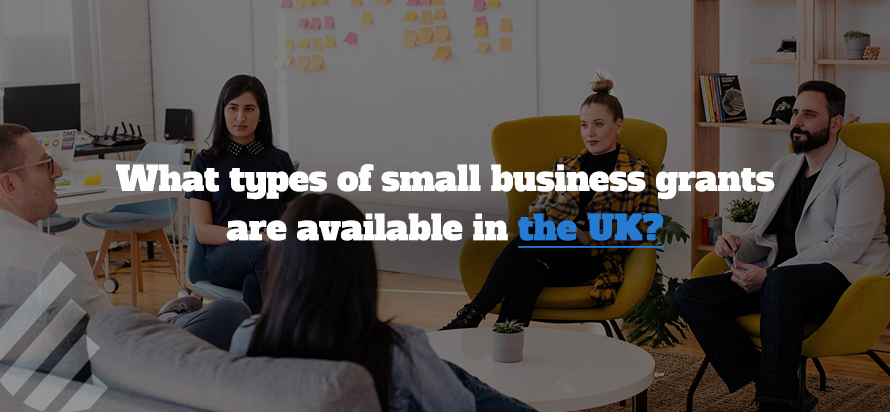 Small businesses can be started at a low cost and also as a part-time where you can continue with a regular job till the time you settle down/expand your business. Thanks to internet revolution, it has become easier to start your business on a small scale than what it was before the revolution kicked in.
Nowadays, more and more people are opting for small business because our generation loves to take our share of risks and reap the rewards of their efforts. In addition to it, it gives them the luxury of having the ownership of it i.e. they don't have to report to a supervisor or manager and it allows them to have the flexibility and freedom to make their own decisions within the economic and other environmental factors.
But like every good thing in life, there is downside of starting your own venture on a small scale and even brilliant ideas fail because of under capitalization. As a thumb rule, anyone who wants to start his or her own venture should opt for one only if he has sum of money at least equal to the projected revenue for the first year of business (excluding personal expenses). In addition to this, owners of small business have to make sure that in order to break even, the business should reach a level where the contribution margin equals their fixed costs and in order to do so, most of them start with under pricing their products in order to maximize their sales. And this is where proper planning is required to sustain and to expand the business.
To ensure that there is enough capital by your side, you can opt for your startup, which are:
Self-financing by the owner through cash savings, equity loan on his or her home, and or other assets
Loans or financial gifts from friends or relatives
Government Grants
Private stock issue
Forming partnerships
Investors
Loans from banks, credit unions, or other financial institutions
What is Government Grant for Small Businesses?
With so many small businesses around you, everyone unique and brilliant in their own way, getting a slice of government funding pie might be the most confusing thing you could have come in terms to. Moreover, the process of applying for one requires ticking endless boxes and it might leave you as lost as once Alice was in the wonderland she landed at unknowingly.
However, government grant for small business and startups is not as confusing or tedious as it sounds to be. Government can lend its financial support to small businesses and start up at a national and regional level, mostly in form of
Grants
Loans
Equity Investments
Government grants is non-payable, i.e. you don't have to pay any of the money you are awarded or any interest on it and you are not giving away equity in your business or control over decision making in return of the grant from government to small business.
In simpler words, a government Small business grant is a financial award given by the government to an eligible grantee and it does not need any kind of financial assistance such as loan or loan guarantee, revenue sharing or an interest rate subsidy and since most of the government grants for small business are funded by the tax revenue, they have quite stringent compliance policies and reporting measure to ensure that every penny granted is well-spent. Having said it, small business government grants are highly competitive and notoriously hard to come through and in case you don't know where to look for one, you might never get it.
Smaller businesses government grants are available throughout UK i.e. from all the four countries i.e. from the UK government, the Scottish Parliament, the Welsh Assembly and the Northern Ireland Assembly and each of them have their own set of criteria for applying.
What are the Advantages & Disadvantages of Government Grants for Small Businesses?
Fortunately or unfortunately, everything in life has its plus and minus side and government grants are no exception to this rule.
Advantages of Government Grants for Small Businesses:
A grant is non-repayable, so you don't have to pay any of the money you're awarded, or pay interest on it.
You're not giving away equity in your business, or control over decision making in return for the cash.
Disadvantages of Government Small Businesses Grants:
Nothing in this life comes for free and easy. Small businesses have to play hard to get a share of the funding pie.
It's a time consuming process.
Most of the grant-giving agencies/organizations have strict rules and eligibility criteria and finding one which matches your business could be really tedious.
Grant amount granted to you, may or may not cover all of your costs.
What are the Eligibility Criteria of Government Grants for Small Businesses?
If you want to get the grant without going back and forth with the paperwork, you need to do your research well in advance and check for the eligibility criteria, such as:
Location: Most of the government grants have their boundaries, either on regional or national level so you need to check if your business falls into the right geographical location for you to apply for the grant.
Business Classification: You need to check if your business falls under right legal classification like if you are sole trader, a limited company, a partnership firm etc and accordingly see in case you are eligible for the grant or not?
Industry Type: Most of the government granted funds are restricted on specific industries and sectors so you need to check if your business falls under one.
Purpose of Grant: You need to present detailed plan and purpose i.e. what are you going to use the grant for?
Business Size: Lastly, it is the size of your business as in how many employees are there in your business which classifies you as a small size, middle size or large size business. So, you need to see if you come under a small size business to apply for the grants available for one.
Type of Government Grant For Small Business
There are various types of grant/funding which a small business can explore to ensure that it has enough capital at its side at any given point of time, such as:
Regional Growth Fund (RGF): Regional Growth Fund money is available through RGF Programmes, which in turn are schemes run by local or national organizations that have been allocated certain amount of RGF cash to offer grants to eligible businesses. As per the current statistics, approx £1.6 billion grant money has been allocated to 20,400 small as well as medium businesses. However, one has to fulfill certain eligibility criteria before they apply for RGF, such as:

Business should be based in England.
Aim of your business is to either create or protect jobs.
Business should be investing private capital.
Aim/purpose of applying for the grant is to strengthen or grow their businesses.

Start Up Loans: Start Up Loan is available to the businesses who are either yet to launch or have been trading for lesser than 12 months and while the average loan size is approx £6,000, the final loan amount is decided based on your business type and its need. While applying for start-up loans, one should be ready with a business plan.

You can apply for the start up loans in case you are buying an already existing business, even if it has been trading for more than 2 years, provided you don't own its ownership. Main idea behind start up loans initiative by the government is to finance the initial costs involved in starting and developing a business and thus it cannot be used for activities like debt repayment, investment opportunities that do not form part of an ongoing business.

However, there are certain types of businesses which are not eligible f or start-up loans, such as:

Weapons
Chemical manufacture
Pornography
Drugs
Illegal activities
Banking and money transfer services
Private investigators that do not hold the appropriate license
Gambling and betting activities

Equity Investments: This form of investment is usually in the form of stocks whereby profits are in the form of capital gains or dividends. The investor who is investing his capital in your business considers equity investment as a long term strategy of maximizing his wealth and thus can help your company/business in meeting its cash/capital requirement. Schemes like Seed Enterprise Investment Scheme offer up to 50 percent reduction in income tax on investments made in new businesses up to £100,000.
What Do You Need to Apply for a Government Small Business Grant?
Every grant will have different business requirements but there are certain things which are required while you apply for one, such as:
A Business Plan: While you apply for a government grant, you need to have a detailed business plan which will help you to stand out amongst other. Each funding agency has their own set of criteria for the grants and thus you have to tailor your business plan to each grant application.
An Overview of How Money Will Be Spent: In your business plan, you have to chalk out and present an overview of how you are intending to spend the grant money. While it is not possible to give detail of each and every penny but you need to have a hypothetical figure and overheads for the same.
Start Applying Early: It needs no mention that you need to be quick and smart enough to assure a fair share of government funding pie for your startup and it for sure need a thorough research and timely start.
Understand the Grant Objectives: Before you start applying for the grant, you need to understand the outlines and the objectives of the same. You need to know why the grant is being granted i.e. its purpose. A clever way to get/qualify the grant is to have your business plan application as close as the grant objectives.
Talk to the Grant Body: While you are doing your research at your end, it is always advisable to have a face to face meeting with the concerned authorities to have a better understanding of the grant objectives. It might help you to assess your chances of your success.
What are the Government Small Business Grant Areas?
While it's quite competitive to get a government grant, there are certain areas where chances of getting one are slightly higher than the others, such as:
Energy and Environment: We all know that we need to conserve the energy and as a government, UK government offers lot of schemes for the businesses which create environment friendly products that helps in saving the energy and the world.
Exports: Export industry is a key element to drive the economic machinery and its recovery and UK government offers various schemes for the export industry.
Innovation: Who doesn't value an innovative idea and UK government is smart enough to value one from their own country and thus they offer some fantastic opportunities to the innovative ideas.
Examples of Regional and National Small Business Grants:
While there are a lot of grants, both on regional and national level grant schemes, few are listed here:
Small Business Grants National List: Seed Enterprise Investment Scheme (SEIS), Enterprise Investment Scheme (EIS), R&D Tax Credits, Innovate UK Smart Grants, Patent Box Relief etc.
Small Business Grants Regional List: AVDC Business Grant, Fermanagh Enterprise Limited, Business Growth Leeds, FIFE Investment Funds etc.