How to Check a used vehicle Information from DVLA
Check Used Vehicle Information: In Case You Are Buying A Used Vehicle:
When you are buying a used vehicle, you need to Check used vehicle Information/details of the vehicle from DVLA to ensure that you are not buying a stolen or unsafe one. To make sure that the vehicle does not have any fraud history.
You Need to Check Following Details of a Used Vehicle
Make sure to ask for the registration number, make and model and MOT test number from its seller.
Check that the information provided to you is same and match the information held by DVLA.
Check the MOT status and history matches the details you have been given.
Check if the vehicle has been recalled because of a serious safety issue.
Once the above details are asked and verified, you must also see the V5C vehicle registration certificate, also called as the logbook. The logbook must have DVL watermark and its serial number should not be in between BG8229501 to BG9999030, or B12305501 to B12800000; and in case if it happens to be so, inform about the same to the police because chances are high that the vehicle might be a stolen one. Apart from the registration number, check for the vehicle identification number and engine number because these two details need to be same as mentioned in the log book.
How to Get Your Vehicle Information Checked?
As a normal practice, vehicle check is a mandatory step before you buy a used vehicle, to ensure yourself against any vehicle crime. These days, there are various registered agencies that play quite an important role in scrutinizing the history of any motorized vehicle which are registered in UK including cars, vans and motorbikes. One of such important and certified check is HPI check, wherein the report will update you against any troublesome information held against the vehicle, either by finance and insurance companies, the DVLA, the Police and other industry bodies.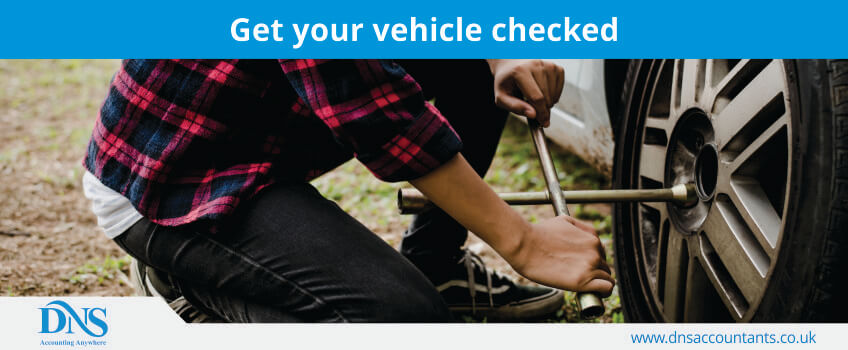 What All is Included in an HPI Check?
In an HPI Check, You Will Get To Know The Following Details Of A Used Car:
Whether the vehicle is recorded as stolen: In case the car or the vehicle you are buying or have bought, is currently recorded on the National Computer as stolen, because if that's the case, you are very much likely to lose it, along with the money you have paid for it.
Whether the vehicle is recorded as scrapped: You need to check for this particular detail because if the vehicle is marked as scrapped by the DVLA, it should not be on the road or it should not be available for sale.
How many previous owners were there: Normally, DVLA has the entire list of owners the vehicle had in previous years, so with HPI check, you can cross check if the seller has given you the correct information or not.
Logbook check: HPI check will tell you if the logbook which you have, actually belongs to the vehicle or not. As per the record, there are more than 200,000 stolen V5C logbooks which are in circulation.
Outstanding finance, if any: With HPI Check, you will get to know if the vehicle in picture has any outstanding finance or loan, because if it has any outstanding loan or finance against it, then the lender could repossess the vehicle, i.e. you could lose the car and the money you have paid for it.
Insurance write-off: A car or a vehicle which has been written off by the insurance companies means that the vehicle has been too badly damaged to be repaired economically or safely and it has been considered as a total loss. And such vehicles should not be available in the market for resell.
How many number plates have been changed: Normally a number plate is changed to personalize their vehicles, but at times, defaulters change them to hide a vehicle's history. HPI check will tell you how many number plates have been changed and if there is any outstanding on any of the plates.
Has the car been imported or exported: Normally and as per the law, an exported vehicle should not be in the country. So the detail regarding the status of the vehicle is quite an important check.
If the car is displaying correct mileage: Like other parameter, mileage display of the car need to be checked thoroughly because in case the car is not displaying correct mileage, chances are high that vehicle has been clocked.
VIN/Chassis check: HPI check report states if there is any issue recorded against Vehicle Identification number. Also, it checks if the VIN or the chassis number matches the one on the V5C/Logbook. Because in case it doesn't, the car or the vehicle might be a stolen one.
Estimated fuel cost:Fuel cost is estimated on 12,000 miles and this figure will help you to check and compare the ongoing running costs of the vehicle you want to buy.
Valuation: HPI check valuates the vehicle and gives the correct estimate one can expect to get in case you are selling the car or one can expect to pay in case you are buying the one.
MOT history check: MOT history check is probably the most important check which is listed in HPI check report. This report gives a detailed insight into how well the vehicle has been maintained throughout its previous ownerships.
Data which is provided by the agencies such as HPI check, is based on the information they have from various sources, such as:
DVLA :As mentioned above, DVLA, holds entire database of drivers and vehicles in the UK.
Finance houses: Bank and finance houses notifies the agencies dealing with used vehicles regarding any outstanding finance agreements which they hold related to the vehicles.
Insurance companies: The Motor Insurance Fraud and Theft Register is provided by the UK insurance industry and records if a vehicle has been written off by an insurer and whether it was classified as Category A, B, C or D total loss.
National Mileage Register: As the name suggests, national mileage register confirm previous mileages on vehicles and as of today, it holds in excess of 200 million mileage readings.
Industry Bodies: Industry body provides daily vehicle data and technical vehicle stats.
Police Records: The Police National Computer consists of several databases giving access to information of national and local significance, including whether or not a vehicle is currently reported stolen.
Like HPI Check, there are various registered agencies, which can help you in getting a detailed check on the vehicle you are intending to buy, such as: Autotrader, CarTaxCheck etc.
What is Vehicle Information Check?
Vehicle Check is required to see if the car of your interest has any hidden history or not, and it is a mandatory step before you home down to buy a car. There are various ways and agencies through which you can get the entire detail of a particular vehicle. In normal scenario, a car check includes over 20 fields of information about a vehicle and the details or the report is easily available on various Android and iOS apps. Main aim of getting history of a vehicle checked is to alert you to any worrying information held against the vehicle by finance and insurance company, the DVLA, the Police and other industry bodies and as mentioned before, it is probably the most important check you will or rather must do, before buying a used car and it is also your first line of defense against vehicle fraud.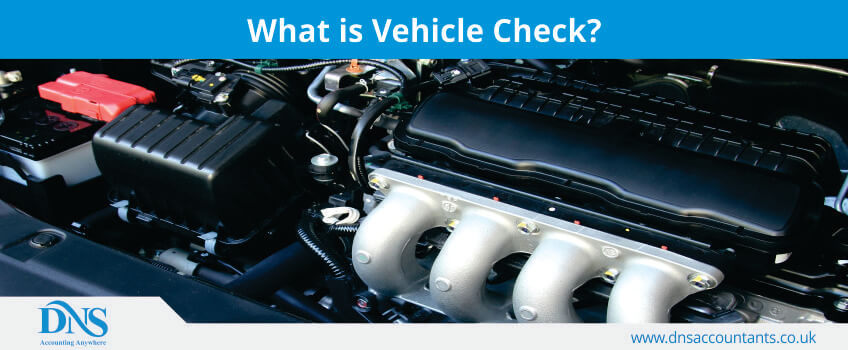 A vehicle check tells you about:
Key Information: Key information consists of the following:

Reported stolen
Outstanding finance
Written off
Scrapped
Plate changes
Number of previous owners
Color changes
Imported
Exported
Risk of third-party trace

Specification:

Year of manufacture
Model
Colour
Transmission
Number of gears
Fuel type
Body type
Engine capacity

Vehicle Data:

Engine number
Year of manufacture
Date first registered
If used before registered
Annual road tax rate
CO2 emissions
Environmental report
What DVLA (Driver and Vehicle Licensing Agency) Means?
DVLA, currently based in Swansea, Wales, is an executive agency of the Department for Transport and is responsible for maintaining a database of drivers in Great Britain and a database of vehicles for the entire United Kingdom. At present, it is headed by Oliver Morley. Its counterpart for drivers in Northern Ireland is the Driver and Vehicle Agency (DVA). DVLA has its own way of using the information of the vehicles registered with it, for example, by the DVLA itself to identify untaxed vehicles, and by outside agencies to identify keepers of cars entering Central London who have not paid the congestion charge, or who exceed speed limits on a road that has speed cameras by matching the cars to their keepers utilizing the DVLA database.
Also Read: SORN (Statutory off Road Notification)
DVLA introduced the Vehicle Identity Check (VIC) with the intention to deter criminals from disguising stolen cars with the identity of written off or scraped vehicles, however, the scheme turned out to be an unsuccessful one and was finally scrapped in October 2014. However, as a normal practice, when an insurance company writes off a car, the registration document is surrendered to the insurance company, which is then destroyed and information of the scrapped vehicle will be shared with DVLA. As per the record, the database of drivers, developed in the late 1980s, hold details of some 42 million driving license holders in the UK.
Also Read: Vehicle Tax
How to Request About Checking used vehicle Information from DVLA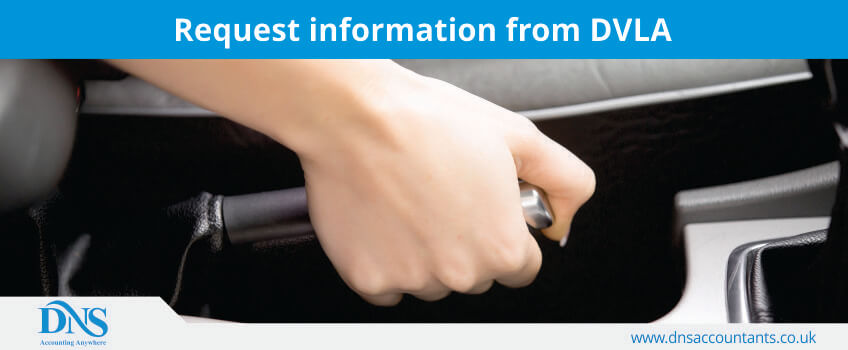 In case you want to know any information regarding your vehicle or another vehicle and its registered keeper, you can ask DVLA for the same, provided you have a reasonable cause for the same, such as:
To figure out the concerned person who was responsible for an accident.
To trace the registered person who has left a vehicle abandoned
To the trace the person who has left the car on your private land.
To give out notices for trespassing
If you want to trace people who are responsible for driving off without paying for goods and services.
If you want to trace people who are suspected of insurance fraud
Once your reason for requesting certain information from DVLA is sorted, you can make the request for the same in a certain manner, depending on who is making the request and why, because depending on these factors, there are separate forms which need to be filled and send to DVLA by post. There is no cost involved in seeking information about a particular vehicle from DVLA, however you need to fill in the required form and include the following – Full name, current address and the address mentioned on your logbook, registration number of your vehicle and other details about your vehicle.
From DVLA, you can seek following information:
When its current vehicle tax expires?
The date vehicle was first registered.
SORN status.
Colour of the vehicle
Engine size
Year of manufacture
CO2 emissionse
Current vehicle tax rate.
If you are an individual, you need to fill Form V888. This form is used to get information regarding:
Your Vehicle.
A vehicle previously registered to you.
The registered keeper of a vehicle which is registered to someone else. In this case, you need to produce or submit reasonable cause for wanting this information and how are you intending to use the same.
If you are a company who is seeking information about a particular vehicle, you need to fill Form V888/2. This form is used to seek information about a particular vehicle, however a reasonable cause needs to be produced along with how the information will be used.
If you are a company that issues parking or trespass charge notices, you need to fill Form V888/3. However, like in other two cases, you need to show reasonable cause as to why information is needed from DVLA records and how the information is going to be used.
Once you have filled up the required form, you can send it to DVLA either by email or by post. In case you are opting for electronic medium, mail your enquiry to SubjectAccess.Requests@dvla.gsi.gov.uk otherwise post it to the following address:
SAR Enquiries
DVRE
DVLA
Swansea
SA991ZZ
Frequently Asked Questions:
Q1: What is vehicle check?
Ans1: Vehicle check is done to safeguard yourself from any sort of vehicle fraud and it is probably your first line of defence. Any car which has a hidden history will get you involved in legal hassles one day or the other. So, as a regular and mandatory norm, you should and have to get a car check to see if the car or the vehicle of your interest has any hidden history or not.
Q2: Is there any official body which withholds all the relevant information about registered vehicles and drivers in the UK?
Ans2: Yes, in UK, The Driver and Vehicle Licensing Agency is an executive agency of the Department for Transport which is responsible for maintaining a database of drivers and vehicles and it can be accessed to seek information regarding any particular vehicle.
Q3: Is there any cost involved in case I want to have certain information from DVLA?
Ans3: No, there is no cost involved. You can send your queries to DVLA either by mail or by post.
Q4: Is there any registered agency that I can approach for getting a cart checked for its hidden history, if any?
Ans4: Yes, in UK, there are various registered agencies which can help you in getting details of a particular vehicle, such as HPICheck, AutoTrader, CarTaxCheck etc. They will give you a comprehensive report on the vehicle
Q5: Do they charge for the carcheck?
Ans5: Yes, normally a registered agency will charge the nominal fee for the car check. Like in case of HPI Check, it is available only if you purchase it from HPICheck.Com.
HMRC Offices