Compare universities in UK with Unistats
Unistats – How Prospective Students Can Utilize its Power
Unistats is a website that provides information and data, also helps students to compare the best university and college courses in UK for higher studies. Students can compare data, run searches and do research in courses, universities and colleges across the UK. Unistats showcases data distilled from national student surveys and information gathered from higher education service providers. It is owned and operated by the following four funding bodies of higher education in the United Kingdom.
The Department for the Economy in Northern Ireland
The Higher Education Funding Council for England
The Higher Education Funding Council for Wales
The Scottish Funding Council
What can you find on Unistats?
Opinions and views of students from National Student Surveys (NSS)
Data from Destinations of Leavers from Higher Education (DLHE) survey which shows salaries and graduate destinations
How many students continued their education after a year
Tariff points of previous students
Information on courses such as accreditation and professional recognition
Links to universities and colleges with detailed information on:



Course content
Course structure
Assessment
Tuition and accommodation costs
Unistats is the official site for UK students to find and compare information on undergraduate courses. Here are a few things that you can do at the website - https://unistats.ac.uk
Find courses by running a search using institution name, course title and location
Use filters to narrow down search and see only those courses you are interested in
You can also view the courses on a map
You can search a specific course and get the following information from the website:



Student satisfaction
Employment accreditation and outcomes
Graphical representation for easy interpretation of information & data
Links to college and university websites
You can shortlist courses, compare data using various filters that help you make an informed decision before joining any UK college or university
If you don't have a specific course in mind, you can also use the course assistant to zero-in to the right course for your career
Interpreting Unistats
The statistics available on Unistats is brought together to provide a glimpse of what to expect when you choose a particular course and the result experienced by previous students. Unistats clearly states that outcome of each course may differ for each student owing to the time period and year-to-year changes in the job market.
You should be careful when small differences in figures between courses are seen while comparing survey data. Check the number of people who has taken part in the survey for each course if you want to interpret the data correctly. For instance, if the difference between two courses is less than ten percent and carried out within a small survey group (e.g. 20), then the information tends to be less significant. Also, you shouldn't rely on this information alone in such cases to take a major decision, i.e., selecting your next university or college.
Unistats has helped many students as after graduating from these universities they have become self employed, sole traders or freelancers. Many students have taken a step further and formed their own company as well.
The New National Student Survey (NSS) & Unistats
Unistats was the result of the revolution in information that took the UK higher education by storm in 2011. Also the Key Information Set (KIS) has provided more prominence to NSS results among education leaders across the country.
The NSS results for 2017 showed high level of student satisfaction and engagement. According to the National Student Survey 2017 conducted by the Higher Education Funding Council for England (HEFCE), 84 percent students were satisfied with the overall quality of their courses. The survey was a result of over 300,000 final-year students sharing their opinions and views on the courses.
According to Prof. Madeleine Atkins, Chief Executive of HEFCE, "The NSS continues to be the largest and most authoritative survey of its kind in the UK. Its role in gathering crucial evidence about the student experience in higher education has been enhanced this year by new questions on student engagement and updated questions to reflect the latest approaches to learning and teaching. The 2017 results show that students provide particularly positive feedback on the quality of teaching and on learning opportunities. Institutions will also, however, be considering carefully how they can continue to improve assessment and feedback, and their broader engagement with students."
ALSO READ : Maintenance Grants, Loans and Special Support Grant for Students
Following were the results of the 2017 National Student Survey (represented by positive percentage student response on each question or parameter).
| | |
| --- | --- |
| Quality of teaching on my course | 85% |
| Assessment & feedback | 73% |
| Learning opportunities | 84% |
| Learning resources | 85% |
| Academic support | 80% |
| Learning community | 77% |
| Organisation and management | 75% |
| Student Union | 57% |
| Student Voice | 73% |
| Overall satisfaction | 84% |
The NSS covers almost all undergraduates in their final years in higher education institutions (HEIs) and further education colleges in England, Wales, Scotland and Northern Ireland. Note that only final-year students studying at HEIs in Northern Ireland and Scotland are covered. National Student Surveys are funded by the Higher Education Funding Council for England (HEFCE), the Higher Education Funding Council for Wales, the Scottish Funding Council, and the Department for Employment and Learning, Northern Ireland; they are the four higher education funding organizations in the UK. NSS is also funded by Health Education England and the National College of Teaching and Leadership while higher education institutions in Scotland and other participating providers have to manage the funding on their own for participation to the survey.
For the survey to be published each institution must meet the minimum condition of 10 students responding to the survey. Survey participation must represent at least half of the students who are eligible for participation. In 2017, 12 institutions were unable to meet the minimum criteria for the data to be published. The NSS 2017 survey included 10 new questions that were finalised after many consultations and exhaustive testing. The 10 new questions were related to:
Teaching on my course
Learning opportunities in the course
Learning community; and
Student voice
Additionally, the changes also included changes in wording of 9 other questions on organisation and management, academic support, learning resources, and assessment and feedback.
Unistats FAQs
To give you more information and clarity on Unistats, here is a list of answers to frequently asked questions (FAQs). We are hopeful these answers will provide you more knowledge and information on Unistats, helping you to utilize the enormous potential it holds for prospective UK undergrad students.
1. Who owns, funds and operates Unistats?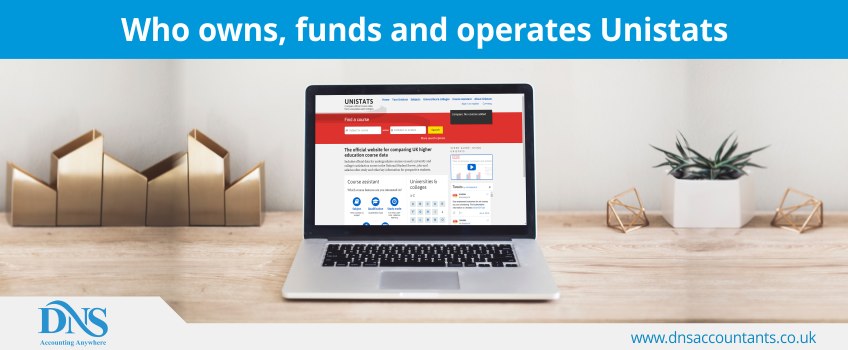 Unistats is owned, funded and operated by the Higher Education Funding Council for England (HEFCE), the Scottish Funding Council, the Higher Education Funding Council for Wales, and the Department for Employment and Learning, Northern Ireland.
2. Why was Unistats created?
The purpose of Unistats is to provide upcoming students, student advisers and parents with an effective, reliable and practical information platform to make informed decisions on their future universities, colleges and courses.
3. What are the types of courses included on Unistats?
Unistats specializes in information about undergraduate courses, both full- and part-time. Only courses conducted by institutions that have been assessed by the Quality Assurance Agency appear on the website.
Undergraduate courses in England and Wales that are taught through further education colleges are featured on Unistats. These courses should be either funded by the HEFCE directly or conducted in colleges that are given indirect funding by a higher education institution. However, there are exceptions in a few cases.
Courses that are delivered entirely overseas, closed courses and short courses that are equivalent to 1-year full time or less are not accounted for in the Unistats database. Also, it does not provide information on postgraduate courses. If you are looking for a complete list of courses that are covered at Unistats, you can refer to the Higher Education Statistics Agency (HESA) website.
4. How does Unistas decide what to publish in their website?
Unistats showcases information derived from research. It only shows information that prospective students in the past have found useful and pertinent. Please note that the main information or data published on Unistats is called the Key Information Set (KIS).
5. Why does Unistats sometimes shows a different fee structure compared to what's available on the university website?
The reason they are different is because Unistats displays total fees payable for the course based on the duration of the course. Each country of the UK has a different fee scale and the fees structure also depends on where the student lives. Universities or other websites may only show the fee amount for the first year of the course while Unistats will display the maximum fees payable divided by the number of years the course will last.
ALSO READ : Student Finance in the UK (England & Wales) – How to Apply for a Student Loan and Manage Your Debt Wisely!
6. What does accreditation mean?
The Unistats website shows courses that have recognised UK awards. Some courses may also have other accreditation in addition to the awarded qualification. The professional valuation of these courses is recognized by a Professional, Statutory and Regulatory Body (PSRB), The British Association of Art Therapists, the General Medical Council, the Institute of Physics, and the Architects Registration Board make up the PSRB.
7. I found out that the stats shown for my course do not reflect the latest NSS scores. Why is that?
In some instances Unistats aggregates data if the survey sample size is not sufficient. In such cases, data is combined at a course or subject level for a longer period of time. This may result in display of data that is not expected or does not show according to the National Student Survey (NSS) scores.
HMRC Offices