Serviced Offices Space UK
What is Serviced Offices Space?
A serviced office space is essentially a pay-as-you-use space and they have plenty of benefits, however they are often overlooked because their monthly rental fees for serviced office space are higher, however if looked at the grand scheme, you pay lesser for serviced offices space as compared to what you pay for a traditional or conventional office. Because when you hire for a traditional office space, you have to enter into a long term lease agreement and not to mention all of the necessary communication systems, furnishings and decorations etc to establish your brand in your particular area. Also the traditional office does not give you the luxury and flexibility to pay for the space you use on a month-by-month basis.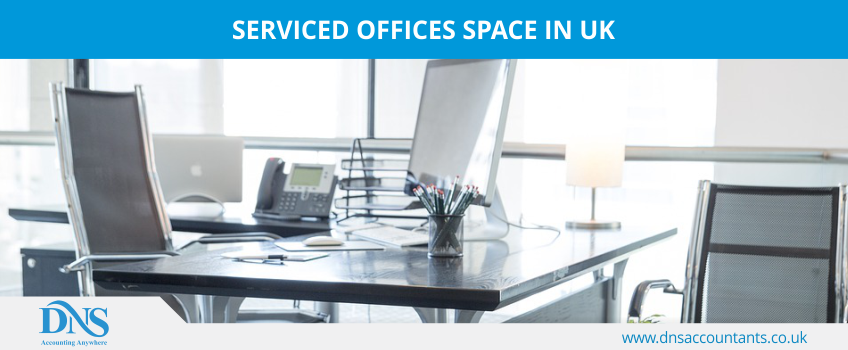 Nowadays many businesses, mainly small-sized businesses, are considering serviced office space over a traditional or conventional office space, mainly because serviced office space offer to accommodate unforeseen growth or the dissolution of a company before the end term. In addition to the flexibility, serviced office space also offers number of amenities which otherwise small sized businesses may not be able to afford such as a break room, video conference room, on-site fitness centre and spa. Apart from these facilities, serviced office spaces also offer temporary support such as day offices or temporary work space for short-term or day use, and the opportunity for the tenants to temporarily hire executive office staff to assist with projects/assignments. In a way, serviced offices serve many of the same purposes as virtual offices but they have a physical location that virtual offices do not have and since the spaces and the corresponding rent or lease payments are small, many prospective renters often work directly with the space owners to avail the space rather than involving any middlemen in it.
Moreover, with the advancement in the technology and apps like Skype and Google Hangouts, businesses are looking for flexibility more than anything else without being tied down to long term lease agreements and other mundane activities which have nothing to contribute in the productivity of the business. With the serviced office spaces, you have the flexibility to upsize or downsize as per your requirement and since serviced office spaces are in demand, lot of serviced space providers are available to cater for your need. You can easily find lot of serviced offices at fantastic business locations in London and the UK and with a serviced office space, comes advantages such as twenty hour security, on-site service team, video conferencing, high spec furniture, on-site business support, high speed internet access to name a few.
What are the Key Benefits of Serviced Office Spaces?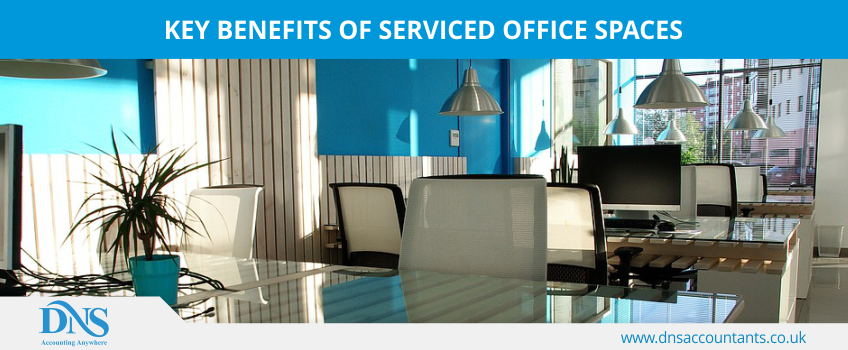 Serviced office spaces have lot of benefits over normal conventional or traditional office space such as:
1. Added flexibility with short-term lease agreements: One of the main issue with the conventional or traditional office space is that it involves long-term lease agreements and most of the businesses, mainly the new ones and the small-sized businesses, do not want to enter into any such long-term lease agreements and here serviced offices space come handy because hiring one does not involve signing long-term lease agreements. Operators of the serviced office space offer the space for which you pay at the end of the month for the services and facilities you have utilized. However, since the length of the contract for the serviced office space is lesser than that of a traditional office space, the rent of the former one comes out to be more but if you calculate the overall cost including other facilities and services, it is still a better option than opting for a traditional office space and it gives you more freedom in case things don't work out.
2. Access to pay-as-you-use facilities: With serviced office space, you pay for what you use and when you use it. Unlike virtual office, serviced office space, in addition to the physical space, offers services and facilities such as copiers, meeting rooms as and when you need them and pay accordingly. For example, in case you have a meeting with your client, you can hire a conference room ad pay for the hours you have utilized and availed the services.
3. The chance to test new markets: The flexibility of pay-as-you-use gives you an added advantage and freedom to test different and new locations without a significant long-term investment. So in case you want to try a new and different location for your product or your business but not sure about its response or return, you can easily hire serviced office spaces which come with all the required services and facilities and pay as and when you use it at the end of each month.
4. No downtime when moving in: Since serviced office space comes with all the facilities and amenities required such as printers, copiers, telephone lines, video conferencing rooms, breakrooms etc, downtime to move into one does not take much time and helps you to start with your business as soon as you move in.
5. Access to high-quality equipment and trained staff: Serviced office space providers do they best to maintain their staff and technology and ensure that all of their services and facilities are of the highest quality and when you hire equipment or staff from a serviced office provider, you don't have to worry about any contract and above all, quality is guaranteed.
6. Maintenance of office space is taken care of: One of the main issues which small-sized and new businesses tackle with is the maintenance of the office space, which involves time and money. If statistics have to be believed, the average cost of maintaining the office space is 14 Euros per square metre, however, in case of a serviced office space, this cost is included in the rental fees which allows you to save time and money and thus you save yourself from the hassle of janitors, cleaners and technicians to maintain the office space.
Who Uses Serviced Office Space?
Serviced office space provides flexibility to organizations and businesses and this is one thing which everyone is looking forward to and it is no more a requirement, but a lifestyle choice and as a result of which a huge range of organizations are opting for serviced office space. Mostly, new businesses, not necessarily small, are opting for serviced office space, because firstly they cannot accurately predict their headcount figures over a two or three year time span and secondly they do not want to enter into long term lease agreements. So these organizations and businesses opt for serviced office space in which they can take flexible leases in serviced office buildings which give them the option of taking additional space as and when needed. In addition to these, there are many companies who have consciously decided to reduce their exposure to bricks and mortars. Real estate consumes capital and time, which could otherwise be used and invested in a company's core business, and with serviced office space, the expenditure of establishing and maintaining real estate is eliminated and it leaves this headache to the serviced office space providers.
How Much Does the Serviced Office Space Cost?
The rent of a serviced office space is inclusive of rent and other parameters such as property taxes, furnishings, maintenance, heating, air-conditioning, lighting, cleaning, security etc. In addition to this, serviced office space provides full-time receptionist and telephone answering services free of cost. In any city, you will find wide range of price options, which is calculated considering various factors such as location, quality and the type and range of additional services offered. Even in one building, you might find different cost for the offices in that particular building depending on the size of the office, number of windows, location of the office within the building etc. Apart from these factors, length of the lease which you are opting for also plays a very important role in deciding the cost of your serviced office space.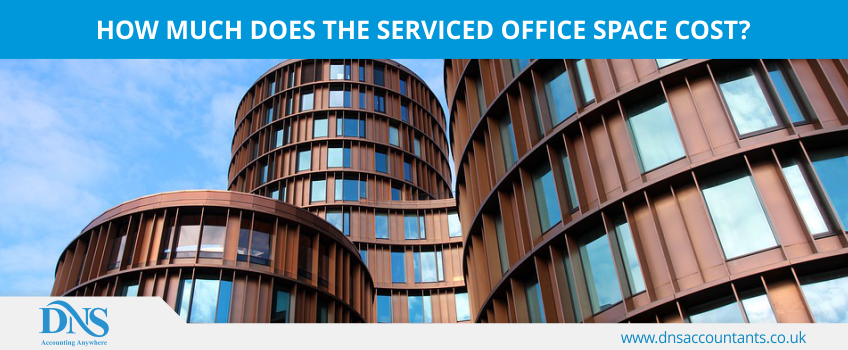 Within UK, there is different price for serviced office space based on the location. For example, for Birmingham, the cost of the serviced office space is £713 per person per month while for Cambridge, it is £600 per person per month.
How Can You Find Serviced Office Space?
Thanks to the advancement in the technology, you can find serviced office space at any location of your location over the internet. There are plethora of serviced office providers listed on various portals that assist you in finding one for you as per your requirement and choice of city. Serviced office space providers such as Flexioffices, Basepoint business centre, etc offers serviced office space in almost all major cities of the United Kingdom such as Edinburgh, Manchester, Leeds, Glasgow, London, Birmingham etc. All you have to do is to list down your requirement in terms of the duration you would be needing the serviced office space, the amenities and facilities required and the duration of lease. Rest everything starting from printers to copiers to fax machines, receptionist, telephone lines etc will be taken care by the serviced office space providers.
Related Articles:
HMRC Offices