Although the charges for calling 0870 & 0845 numbers have recently been capped by Ofcom, still0870, 0844, 0845 and other 08 numbers can cost a fortune and burn a hole in your pocket. Dialling these numbers may cost a lot more than a local number (starting from 01, 02 or 03). Thecharges could be even more if you use a mobile phone for calling these numbers instead of a BT landline.
Say No to 0870 0845
Customers who need to call banks, airlines, energy companies and HMRC, are often advised to dial a number starting with 0870 or 0845.But many people are not aware of the fact that there is an alternative contact number available with a local code for a fraction of the cost.In most of the cases, these businesses have a Toll Free number that they don't want you to know about.
Moreover, now there are phone providers who facilitate free calls to 0870 and 0845 numbers in their free call packages. All you need is to pick the right home package that includes free charges or cheap calls to these numbers. Some packages may also include free calls to these numbers only during a certain period of the day or for full-day, better you check before buying your home phone package.
However, some of 0870 & 0845 numbers are typically expensive to call, regardless of your phone operator, and are rarely covered in your mobile or home phone package.
What are Non-geographic numbers?
Non Geographic Numbers
Numbers that start with 03, 05, 070/076, 080, 0845, 0870, 083/4, 0871, 09, 116 and 118; fall under the category of Non-geographic numbers. These numbers are used by people to contact businesses i.e. airlines, banks and Government agencies, to get information, make payments for services, make a complaints or vote on TV shows.
These numbers have their own special pricing arrangements and usually charge much costlier than standard rates. These numbers are also excluded from mobile or landline "inclusive call" plan.
Non-geographic Numbers Call charges and phone numbers
Below are the approximate call charges to non-geographic numbers. You should check with your phone provider to find out the actual cost for these numbers.
Non Geographic Numbers Call Charges
Number starts with
Description
Cost from landlines per minute (approximate)
Cost from mobiles per minute (approximate)
01
02
Geographic numbers for specific parts of the UK
up to 13p
3p to 55p
03
0345
UK-wide numbers
up to 9p
3p to 55p
030
Not-for-profit organisations, charities and public bodies
up to 10p
3p to 40p
07
Mobile numbers
10p to 20p
3p to 55p
070
Personal or 'follow me' numbers regulated by the Phone-paid Services Authority
4p to £3.40 (plus a possible 51p per call)
30p to £2.50 (plus a possible 51p per call)
0800
0808
Freephone service
Free
Free
0843
0844
0845
Business rate numbers
up to 7p and your phone
company's access charge
up to 7p and your phone
company's access charge
0870
0871
0872
0873
Business rate numbers regulated by the Phone-paid Services Authority
up to 13p and your phone
company's access charge
up to 13p and your phone
company's access charge
09
Premium rate numbers regulated by the Phone-paid Services Authority
up to £3.60 and your phone
company's access charge, plus 5p to £6 per call
up to £3.60 and your phone
company's access charge, plus 5p to £6 per call
101
Police non-emergency number
15p per call
15p per call
105
UK-wide power cut helpline
Free
Free
111
Non-emergency medical advice
Free
Free
112
Emergency services
Free
Free
116
Freephone numbers
Free
Free
118
Directory enquiry numbers regulated by the Phone-paid Services Authority
up to £5 and your phone
company's access charge, plus possibly up to £6.98 per call
up to £5 and your phone
company's access charge, plus possibly up to £6.98 per call
999
Emergency services
Free
Free
Related Links:
About 0870, 0844 and 0845 Numbers
Calls made to 0870 and 0844 numbers do not form part of any package. Starting July 1 2015, the chargesfor calling 0870 or 0844 number consists of two parts: 'an access charge' that goes to the telecom provider and the other part goes to the organisation referred to as 'service charge'. To compute the total cost of the call, merely add these two charges together. Below mentioned is an estimate of the access charge of major telecom providers in the UK
Provider
Landline access charge per minute
Pay monthly access charge per minute
PAYG access charge per minute
Asda
Mobile
NA
8p
8p
BT
10.24p
30p
NA
EE
44p
44p
44p
O2
NA
45p
45p
Plusnet
9.58p
NA
NA
Post
Office
30p
30p
NA
Sky
11.5p
NA
NA
TalkTalk
7.5p
15p
NA
Tesco
Mobile
NA
25p
25p
Three
NA
45p
45p
Virgin
Media
10.25p
36p
36p
Vodafone
9.5p
45p
45p
The cost of calling 0844 and 0845 numbers is between 0p and 7p per minute. However, the access call charges will vary depending on the service provider. The service charge for calling a 087 number is between 0p and 13p per minute. As the case with 084 numbers, the access charges will vary depending on the service provider. Below mentioned is a list of phone provider to choose from (each provider has their own call charge rate):
Asda Mobile
BT (including EE)
Kcom
Lycamobile
O2
Plusnet
Post Office
Sainsbury's
Sky
TalkTalk
Tesco Mobile
Three
Virgin Media
Vodafone
Zen Internet
As mentioned earlier, phone calls made to 0844 phone numbers are not part of any free minute package when calling from either VMB or a BT landline. Even though telecom customers have all-encompassing minutes within their monthly package, still they will be changed for calling 0844 numbers. With a British Telecommunications plc (BT) landline a customer will end up payingupto 5.1p per minute plus as well as an additional 15p connection fee; this fee is payable every time an individual makes a call irrespective of the call duration. On the other hand, with a VMB landline, an individual will have to pay 12.41p for calling a 0844 number as well as an additional connection fee up to 15.94p per call
Find out if provider's inclusive calls cover 0845 and 0870 numbers?
| PROVIDER | 0870 | 0845 |
| --- | --- | --- |
| BT (i) | Yes | Yes |
| Co-op | No | No |
| EE (ii) | Yes, access charge only | Yes, access charge only |
| Plusnet | Yes | Yes |
| Post Office | Yes | Yes |
| Sky | Yes | No (iii) |
| SSE | Yes | Yes |
| TalkTalk | No | No |
| Virgin (iv) | Yes | No (v) |
How to check for a cheaper phone number
Make use of a company's 'calling from overseas' number
Most organisations usually have a 'calling from overseas' number that begins with +441 or +442. In order to make cheaper calls on these numbers, just replace the +44 with a '0' to call the number from within the UK
Use '03' instead of '08'
After the new regulations were released regarding the use of non-geographic phone numbers, many organisations have moved their customer-service phone line to a basic-rate geographic phone number. Most of these companies now use the accuratephone number beginning with '03' instead of '08'. However, due to sudden changes few organisations have struggled to renew their marketing material with their updated phone number. In a scenario, wherebusinesses see an '08' phone number advertised, they can make a call on the same number by pre-fixing '03' instead of '08'
Getting in touch with a company's sales line
Organisations in the UK may use cheaper phone numbers or even freephonenumbers for their sales lines. Organisations usually encourage such a practice to enable representatives to contact prospective customers
Tip: Most of the reputable companies are no longer using 0870 numbers for customer services. If you plan to call a company on 0870 number, it is recommended to visit their official website first. The 0870 number you have may be out-of-date and cost much more than the current phone number.
How to Call 0870 & 0845 Numbers for Free or at Cheaper Rates
SayNoTo0870.com Website:
saynoto0870.com is a UK based portal with a directory of non-geographic telephone numbers and their geographic alternatives.
This simple to use web portal simply let you find an alternative number to 0870 number that cost you much less than actual 08 number. You have to just enter the name of the company, and enter a phone number to search for. The website lets you search on an 05, 084 or 087 number or on an 01, 02, 03 or 080 number.
08 Wizard
The 08 Wizard, is a mobile app to help you find a free 08 number, available to download for all major mobile operating systems including iPhone, Android and Windows.
You're simply required to put the company name or the premium non-geographic 08 numbers and app will display alternative number that will cost you much less in form of 01, 02 or 03 landline number. Once you have put the number in, it will then generate a number and redirect your call to non 08 number that is likely to charge you standard rates as included in your package.
This app has a simple and easy-to-use interface that let you find an alternate number and view recent calls made using the app.
0870
Based on the online saynoto0870.com portal, the 0870 app enables users put in the 0870 number and provides them withan alternative 01, 02 or 03 number.
It charges 79p to iPhone users, but a similar app for Android based mobiles called 'Say No To 0870 is free.
WeQ4U
Through a smartphone user can avoid the call charges on numbers such as 0845 and 0870. Users can follow the following steps to avoid charges:
Through an Android smartphone or iPhone, users can download the WeQ4U app from App Store or Google Play Store. The application is free and works with 0870, 0800, 0808, and 0500 numbers by directing calls through a 03 number which forms part of an all-inclusive free minute package
Once the app is up-and-running, whenever a user dials a number starting with 08, an Android phone, without human intervention, will pre-dial a 03 access number. This means the user doesn't even have to open the WeQ4U app. On the other hand, an iPhone users will have to access the open the app to dial the number
The app will begin to call, using a 03 number, and the person will hear a communication from WeQ4U about queuing
If an individual finds themselves stuck waiting in a queue to converse with someone, they can simply tap 9* on the on-screen keypad and the app will send an alert when an operator has picked up the call
08 Saver
08 Saver is an iPhone app that works in little different way than above listed apps and charges 79p.
Available to download on apple store, users can browse through categories including airlines, banks and insurance companies etc and find alternative numbers for 08 numbers.
The advantage of this iPhone based app is that you don't have to know the 08 number of the company on which you have to call.
How to dispute unfair phone call charges
Ask for refund from company
If you've called to a 0870 or 0845 number to lodge a complaint against the product or service of a company that you'd bought, you should ask the company to refund the charges of expensive call made by you.
Also, get in touch with your phone service provider and ask to not include the disputed part of your phone bill until the issue is resolved.
Premium rate phone number problems
Phone-paid Services Authority also known as PSA, regulates premium rate services which include numbers starting with 0870, 0845 and more. If you have a complaint related to misleading call-cost information, false or misleading claims, or offensive content and prolonged calls. You can also make a complaint about all these by calling company at 0300 303 0020 or visit its website.
Issues related to Phone Billing
If have been charged by your phone service provider in error, you should complain about it. If the issue still remains unresolved, you should contact Ombudsman Services or the Communications and Internet Services Adjudication Scheme (Cisas).
Most of the phone companies excluding some third-party services providers are covered in one of 2 services. You're likely to get a required support from these companies regarding your phone billing problem.
It is advised to contact Ombudsman Services or Cisas if there is resolution of a formal complaint you made to your phone company even after passing eight weeks, or if the phone company has stated they won't do anything else.
Earn Cashbacks on Your Phone Bills:
Looking forward to a new current account? Well, there are few current accounts that provide cashback on a range of household bills including your mobile and home phone bills payment.
Banks are increasingly relying on cash offers to attract switchers. You can earn a significant cashback amount by paying your phone bills through these offers.
Click here for Review
---
(Overall Score 3.7 /5 Based on 1119 rating)
Trending pages
---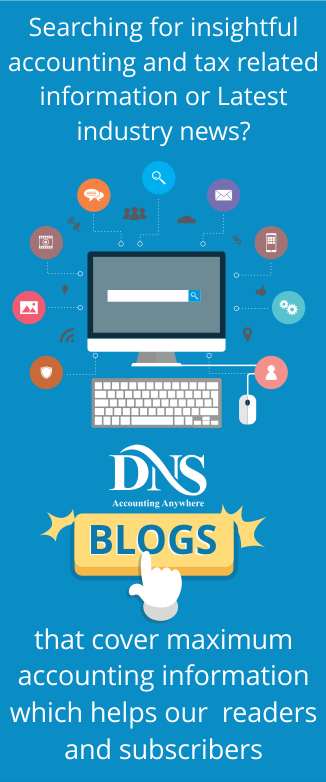 HMRC Offices