Premium Bonds Prize Checker
Check if You have Won £1 million in Prize Amount from Premium Bonds
Click on the Premium Bonds Prize Checker button below to check if you have won any prize amount from premium bonds. Just enter your 'holder's number' and check if you have won any tax free prize for the current month.
There are two other ways to check if you have won in the monthly draw or not. In case you have registered yourself with National Savings & Investment online, then it will inform you on your email id which you have given at the time of registration. Otherwise, they will send a letter at your postal address. Money which you have won will be credited to your bank-account, unless you choose to reinvest it.
What are Premium Bonds?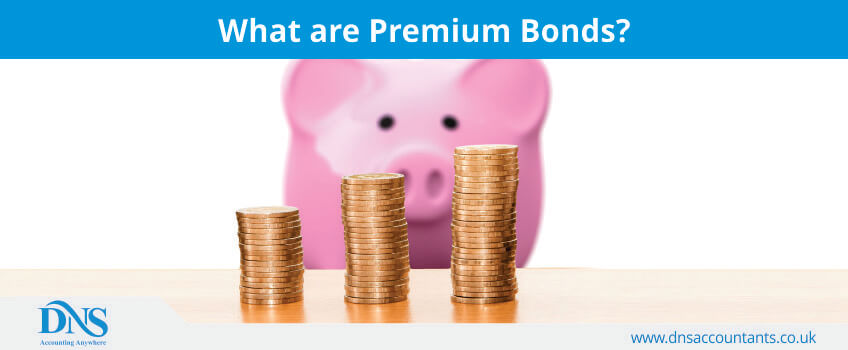 Premium bonds are the UK's biggest savings product with around 21 million people saving almost £72 million in them. It can also be defined as a lottery bond which is issued by the UK government's National Savings and Investments Agency. They were introduced by Harold Macmillan in his budget of 17 April 1956 in order to control inflation and to encourage people to save. The very first premium bond was bought by Sir Cuthbert Ackroyd, who was then the Lord Mayor of London, Alderman on 1st November 1956 for £1. Councillor William Crook, the mayor of Lytham St. Anne's bough the second premium bond. At the time of its introduction, its office was based in St. Annes-on-Sea until it moved to Blackpool in 1978.
These bonds are entered in a regular prize draw and the government promises to buy them back, on request, for their original price. You can put money into your premium bond and take it out as and when you want wherein the interest paid on it is decided by a monthly prize draw. The minimum which you can buy is £100 and the maximum which you can buy is £50,000. Anyone who is above 16 years of age can buy or sell premium bonds; however, if you are under 16, you can have your premium bonds under the name of your parents. You buy £1 bonds and each will have an equal chance of winning, so the more you buy; more will be your chances of winning. The chance of winning a prize with an individual bond, is 24,500 to one.
Also Read: Taxes on Lottery Winnings in UK
In case you are an investor, you can buy premium bond at any time, provided they are held for an entire calendar month before they qualify for a prize. Numbers are entered in the draw each month, with an equal chance of winning, until the bond is cashed. In case you come out to be the winner of a particular calendar month, you will be told about the same on the first working day of the month whereas in case of online prize finder, the status of the same is updated by the third or fourth working day of the month.
In the month of Dec 2008, NS&I has dropped the interest rate on premium bonds to 1.4% thereby increased the odds of winning and as per the experts, anyone who has invested £30,000 and carries an average luck has probability of winning only 10 prizes in a year, which was 15 in the previous year.
Once you win with premium bonds, you have an option of re-investing the money you have got, unless you already hold the maximum of £50,000 i.e. your winnings will buy more bonds which will increase your holding and therefore increases your chances of winning.
What is Prize Fund Distribution?
Prize fund distribution is calculated on the basis of one month's total interest (decide by NS&I) on all the bonds which are supposed to be eligible for the draw. Prize fund distribution in the December 2017 draw is as below-
| | | |
| --- | --- | --- |
| Prize Level | Number Per Month | Odds of Winning at Least This Amount Per £1 Bond in One Month |
| £1 million | 2 | 1 in 35,926,766,878 |
| £100,000 | 4 | 1 in 11,975,588,959 |
| £50,000 | 10 | 1 in 4,490,843,843 |
| £25,000 | 17 | 1 in 2,177,378,863 |
| £10,000 | 43 | 1 in 945,440,519 |
| £5,000 | 87 | 1 in 440,818,953 |
| £1,000 | 1,677 | 1 in 39,050,815 |
| £500 | 5,031 | 1 in 10,457,501 |
| £100 | 22,984 | 1 in 2,406,749 |
| £50 | 22,984 | 1 in 1,359,857 |
| £25 | 2,879,959 | 1 in 24,500 |
| £0 | 71,850,560,383 | Virtual certainty |
Premium bonds are suitable for those who like to gamble a bit but without too much of risk. Also there are certain tax free prizes which are a person can avail. They also get a lot of tax-free investment opportunities
However there are also certain drawbacks or let's say certain less advantages with premium bonds. You cannot get regular income from it nor have guaranteed returns. It also does not take inflation into consideration when giving interest rates. And moreover, you cannot buy them as a gift for anyone apart from their close family members
How Premium Bonds are Compared with Other Savings?
| | | | |
| --- | --- | --- | --- |
| | £1,000 SAVED | £5,000 SAVED | £20,000 SAVED |
| Premium Bonds (1) | £14 | £70 | £280 |
| Top easy-access ISA | £13 | £65 | £260 |
| Top savings | £14.50 | £72.50 | £290 |
| Two-year fixed ISA | £17.20 | £86 | £344 |
| Two-year fixed savings | £20.60 | £103 | £412 |
| Tesco Bank | £30 | £148 (2) | £177.60 (2) |
| Nationwide FlexDirect (3) | £50 | £244.50 (4) | £244.50 (4) |
Also Read: Tax on Stocks and Shares
How Do You Buy and Sell Premium Bonds?
Buying and selling a premium bond is not much of a hassle. You can buy premium bonds directly from NS&I online by registering yourself on their website or you can call them on their number i.e. 08085 500 000 and in case you want to sell your premium bonds, you can do so on the website of NS&I by downloading Premium Bonds Cashing In Form and posting it to their office. You can do so by calling them directly on 08085 007 007. Once you have completed the process, it takes up to 8 working days for the money to be credited in your account.
Premium Bond Winning Numbers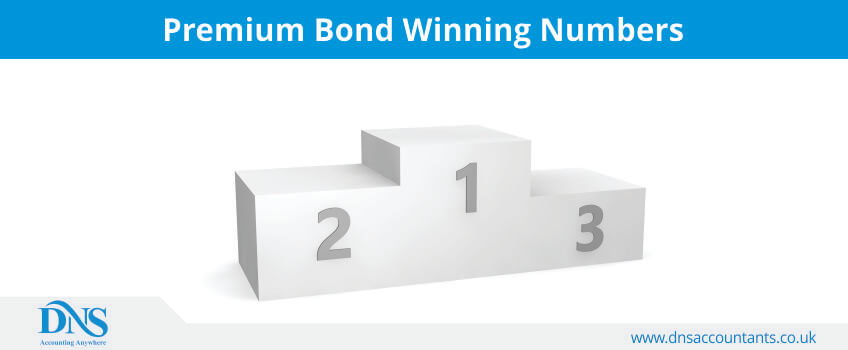 Every month more than a million prize-winning premium bond numbers are chosen at random and two bond-holders pocket £1m each. Range of other prize varies from £25 to £100,000.
As mentioned before, interest is paid into a fund from which a monthly lottery distributes tax-free prizes to bondholders whose numbers are selected randomly and the machine that generates that number is ERNIE i.e. Electronic Random Number Indicator Equipment. They very first ERNIE was built in the year 1957 by a team led by Sidney Boradhurst. ERNIE was replaced by ERNIE 2 in the year 1972, whereas later was replaced by ERNIE 3 in the year 1988. It was the size of a personal computer. Latest ERNIE is known as ERNIE 4 which was introduced in the year 2004. It is developed by LogicaCMG and is 500 times faster than the previous ones.
A very interesting fact about the ERNIE is that it has received Valentine cards, Christmas cards and letters from the public and is the subject of the song E.R.N.I.E. by Madness, from the 1980 album Absolutely.
Frequently Asked Questions:
Q1: What is a premium bond?
Ans1: Premium bonds are an investment product issued by National Savings and Investment (NS&I) and unlike other investments where you earn interest or a regular dividend income, your income is dependent on the monthly prize draw where you can win between £25 and £1 million taxfree.
Q2: What is the maximum amount you can have in premium bonds?
Ans2: You can hold maximum of £30,000.
Q3: How can you buy premium bonds?
Ans3: You can buy premium bonds online on the website of NS&I by registering yourself or by calling them on 08085 500 000. Other way to buy the premium bond is to send a filled application form along with the required fees by post to National Savings and Investment office.
Q4: Are premium bonds safe and secure?
Ans4: Yes, premium bonds are safe and secure.
Q5: Do I have to pay taxes on the money I receive from it?
Ans5: No, you don't have to pay any taxes on your premium bond. However, there are certain taxes on Gilts or UK Government bonds
Q6: Can premium bonds be passed on when the bond holder dies?
Ans6: Premium bonds can't be passed on. If the premium bond holder dies, the bonds only remain eligible to win for 12 months. So, the only way to pass them on is to cash them in and then that forms part of the deceased's estate.
HMRC Offices