Download free Ofcom mobile and broadband checker application on your mobile and desktop.
Ofcom UK, which stands for the Office of Communications, is the regulatory and completion authority that oversees telecommunications, broadcasting and the postal industries in the United Kingdom. Established by of the Office of Communications Act 2002, Ofcom received full power after the passing of the Communications Act of 2003. The authority has varied powers and is responsible for representing the interests of consumers and citizens. Ofcom fulfils its duty as a statutory body by advocating competition and protecting citizens from offensive, harmful materials in TV, radio, telecom or the postal sectors. The regulator oversees the areas of research, licensing ( of big firms as well as small businesses), competition, disputes, complaints, codes, policies, radio spectrum abuse among other issues. Ofcom is accountable to the UK parliament and funded by grant-in-aid from the government and industry for governing broadcasting and communications networks.
Free Ofcom broadband and mobile checker app
You can download the following application here for free. Just click and get your application on android and apple store. You can also get it for your desktop.
What Does Ofcom do?
The legal duties of Ofcom include ensuring the following in the UK: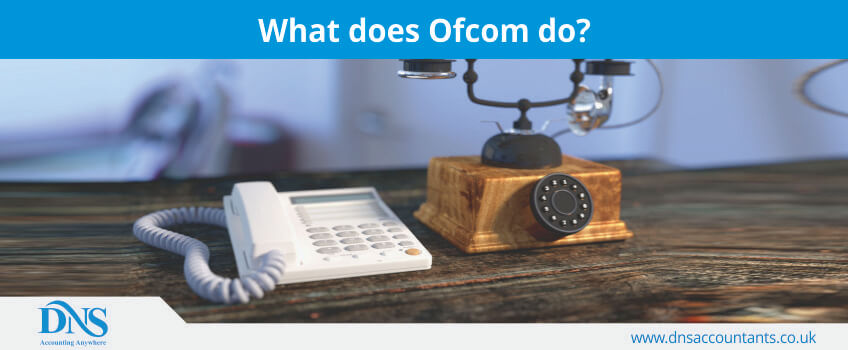 A broad range of electronic communications services are available such as high-speed broadband, wireless internet, etc.
Ensure that TV and radio programmes are of good quality and caters to a wide range of interests and tastes.
There is a good distribution of TV and radio programming by a range of different organisations.
Television viewers and radio listeners are protected from abusive, harmful and offensive content.
Protection from invasion of privacy and unfair treatment of people in TV and radio programmes.
Protecting viewers from harmful on-demand video content.
Ensuring a universal postal service in the UK - 6 days a week, with uniform rates, delivery and collection services across the United Kingdom.
The effective use of radio spectrum.
Ofcom's domain of authority
Below is a list of domains where Ofcom exercises its authority in the UK.
Television and Radio Compliance
All commercial television and radio services in the United Kingdom are licensed by Ofcom (however, it does not provide registration to companies in television and radio services) If broadcasters do not comply with the conditions of their licensure, the regulator has the authority to repeal licenses. The Broadcasting Code published by the Office of Communications lays out rules for television and radio broadcasters in the country. According to the Code, content that is not appropriate for children are not allowed to be aired between 5:30 am to 9 pm.
Ofcom revoked the licences of 4 free-to-air TV channels in 2015 for advertising adult chat services during the day and broadcasting sexually explicit content. They were also fined £157,250. However, the agency has no authority to regulate television and radio channels that are licensed abroad but broadcasting into the UK.
Broadband, Mobile and Telephone Compliance
Mobile, fixed-line and broadband companies have to abide by the rules and directives set out by Ofcom. It formulates UK telecom policies and rules and is also responsible for its enforcement. Those rules may be related to sales, marketing, emergency services, telephone numbering, interconnectivity, tariffs, etc. The regulatory body's investigation unit is responsible for monitoring compliance and resolving disputes between providers. (However, it does not resolve tax disputes. For tax disputes you need to consult an accountant)
Ofcom also resolves and monitors instances of unfair competition where a dominant telecom player or operator may have a potential adverse impact on competition and consumers. In one of the most publicised cases, the regulator intervened to recommend a split in BT between its wholesale and retail units. Through legislation, in July 2015, Ofcom made a list of changes that would impact charges on calls to UK service numbers. The new legislation was promoted through an information campaign called UK calling. It stated that call tariff must be clearly mentioned on all communications that advertised a service number. Additionally, Ofcom introduced an interactive 'Mobile coverage and fixed broadband checker,' that provided consumers with the option to check broadband speeds and mobile coverage areas by entering postal code.
Licensing and Protection of EM Spectrum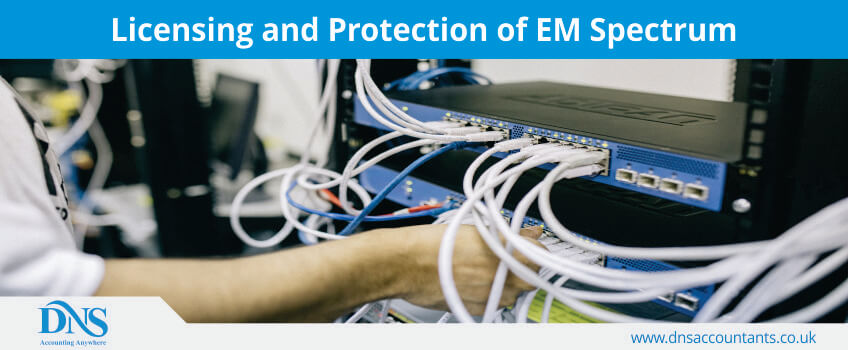 Ofcom also handles regulation, licencing, management and assignment of electromagnetic (EM) spectrum in the United Kingdom. These EM spectrums are licensed for broadcasting television and radio programs, transmission of mobile phones and other wireless devices, private communications networks and others. Ofcom provides licenses through varied form and processes are interdependent on the use of EM spectrum. While commercial licences can be acquired through bidding, some can just be applied and paid for. The agency still follows most of the procedures that were put in place by regulators in the past.
Postal Services
The UK government initiated the sell-off of public sector units in 2010 and announced that Ofcom will take over the function of Postcomm (Postal Services Commission) which is responsible for monitoring the quality of postal service in the United Kingdom. On October 2011, after the Postal Services Act 2011 came into force, Ofcom was officially in charge of maintaining UK's universal postal service.
Consultations
The Office of Communications (Ofcom UK) generally consults industry and researches public opinion to make decisions that are based on evidence and consensus. Ofcom publishes documents on its website soliciting views and opinions from industry and public. The consultation drive is a 10-week long process, which means individuals, firms, organisations, companies and institutions have 10 weeks to send their feedbacks and responses. Ofcom usually published all the responses on its website for everyone to see except personal and confidential information. Finally, the agency uses these responses to reach a consensus and uses the information to make its decisions.
Research and Data Collection Programs
The Office of Communications as a regulator maintains and utilizes evidence-based data through various market research activities and data collection programs. These research and data collection programs ensure that Ofcom has a better understanding of the consumer mindset, tastes and concerns, and makes informed decisions to their best interests.
Surveys
Ofcom regularly conducts surveys every year to gather data on consumer attitudes and behaviour related to TV, radio and postal services and products. The survey data is also used to create various publications and projects and is available for viewing in Ofcom's open data portal.
Market Research
Ofcom also works in collaboration with independent market research firms to carry out research on various communications services, including gathering consumer insights on fixed-line and mobile broadband speeds.
Annual Publications
Ofcom publishes various annual reports and publications that use data collected from consumer surveys (moving forward this data will be subject to GDPR), broadcasters and telecom operators. Its major publications include the ICMR, the Communications Market Report, media literacy reports , and the Connected Nations report.
Specific Consumer Research
The regulator also conducts ad-hoc research assignments in response to changing market trends and emerging consumer issues and problems. For example, Ofcom recently (in 2016) conducted research into the potential use of abusive language on TV and radio.
Data Collection
Ofcom's market intelligence team gathers and analyses information from industry through third party sources and formal requests. The regulator also examines and studies industry trends and developments in the market across various industries, media and telecom sectors in the country and overseas. Additionally, Ofcom publishes quarterly on industry data updates, pay per view TV complaint stats and broadband speeds.
Ofcom's International Engagements
As the communications industry thrives on interconnectivity and international cooperation and collaboration, Ofcom's policies, regulations and those of the companies it governs are highly influenced by global developments.
Ofcom works with international partners and networks, European institutions, communications regulators of other countries and various other organisations. Whether its radio spectrum concerns, or telecom and broadcasting matters, Ofcom acts on behalf of the UK government at international forums and key international groups.
The UK regulator also actively interacts with counterparts in other countries to share and learn from their regulatory experience. While engaging at the international level, the agency participates in bilateral exchange with other governments, participates in debates and international speaking events. This helps Ofcom to share as well as get valuable insights and knowledge while staying on top of key developments globally.
Ofcom Operations
How can we know about Ofcom until we know how it is run or operated? So, the people who call the shots at the regulator's office are members the Board. The Board consists of Non-Executive Chairman, and Executive and Non-Executive Directors. They provide the organisation with strategic direction. However, Ofcom has quite many Boards and Committees responsible for overseeing the work within the country and in delegated nations.
The Board is also charged with the responsibility of governance and oversight of fulfilling the regulator's general duties. The Board has to ensure that Ofcom adheres to its mission and objective of a public service organisation while performing its general duties and fulfilling its statutory responsibilities. In addition, it also monitors and oversees overall expenditure and funding of the organisation.
The Executive is charged with running the organization and reports to the Board, which meets once a month. You can find the agendas, minutes, notes and summary of these meetings published regularly on the Ofcom website.
Ofcom's governance model is similar to the commercial sector. The Ofcom Board is the statutory body within the organisation that is responsible for the effective implementation of the Communications Act of 2003. The regulator's Board at present is chaired by Lord Burns and it can have up to nine additional members, including CEO of Ofcom and other three members of the Executive.
HMRC Offices