National Savings and Investments (NS&I) Premium Bonds, Saving & ISA
National Savings and Investments (NS&I) offer an extensive range of savings and investment products that are backed by a Treasury. Announced by the new chancellor, Philip Hammond in the Autumn Statement last year, the Investment Guaranteed Growth Bonds from NS&I (National Savings and Investment) are on sale now. These bonds are available to anyone who is aged above 16, with any UK bank account. These NS&I bonds are a great investment that helps to earn a fixed rate of interest over a period of three-years.
Before we delve into this topic further, let's take a look at what is National Savings and Investment bond.
What is National Savings and Investments (NS&I) ?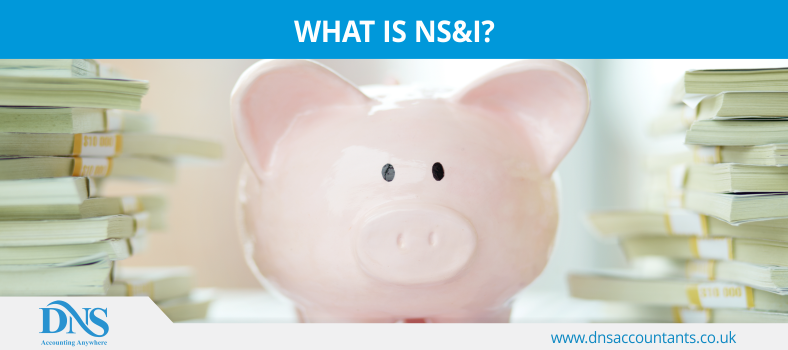 As already mentioned National savings and Investments (NS&I) is a Government agency that offers a wide range of investment and saving products to the public. This body often changes its products. At this given point in time, you can get these following products:
Income Bonds: As the name itself suggests, NS&I Income bonds pay a monthly income to the savers. These income bonds can be easily opened with a minimum amount of £500 and the maximum investment amount of up to £1 million. For making the investment, it is important to attain the age of 16.
Children's Bonds: Children's bonds are an excellent saving scheme for parents who wish to save on behalf of their children. The minimum amount to be invested in the Children's bond is £25 and the maximum amount reaches to £3000. The minimum period for which the bond lasts is 5 years and on maturity, it can be easily cashed in.
Fixed Interest or Index-Linked Saving Certificates: This saving account is directly linked to inflation. It has turned out to be highly popular in the recent years as the cost of living of individuals has risen exorbitantly. Saved for 2 to 5 years, the savers earn inflation plus interest and this is measured by Retail Prices Index (RPI).
Pensioner Bonds: NS&I previously offered this particular bond to people aged above 65 years. These bonds could be opened with a minimum investment of about £500. Also, these bonds could be easily operated online, by post or by phone.
NS&I Premium Bonds: NS&I is most renowned for these premium bonds. In this particular bond, as a saver, you will not get any interest; however, the rewards you win will remain absolutely tax-free. For investing in these Premium Bonds, you must at least be 16. However, parents and grandparents can invest on behalf of children who have not attained the age of 16.
Direct ISA: NS&I's Direct ISA offers a variable rate of interest, the returns, however, is tax-free. These accounts can be easily operated online or by phone and you can choose to make withdrawals whenever you want. In the current scenario, you can invest up to an amount of £20,000 into an ISA and this can be made in cash.
Guaranteed Bonds: The Guaranteed Bonds offered by NS&I are fixed rate accounts depending on how long you wish to invest. This is ideally designed for savers who want to have an idea of the exact amount that they'll receive in the end and thus, do not want a variable account. For availing the benefits, it is always advisable to regularly check to find out when these Guaranteed Growth Bonds are on sale.
Direct Saver Account: NS&I's Direct Saver Account can be easily operated by phone or online. This also provides users with easy and hassle-free access to money. However, the rate of interests paid on this account is not as competitive as the returns provided by other comparable accounts.
As these bonds easily beat today's standard best-buys, here are a few other details that you need to know about this investment bond:
National savings and Investments (NS&I) is a Savings Account with No Risk
It has an odd name as people are not actually making any investment on anything. When there is an investment, people usually take some risk such as purchase of shares where it is possible and the value may fluctuate. In investment bond however, you simply need to save and get interest on those savings.
The word 'bond' may make it to appear more complicated however, the name itself connotes that it's a fixed rate savings account, such that you get a guaranteed rate for a specific amount saved.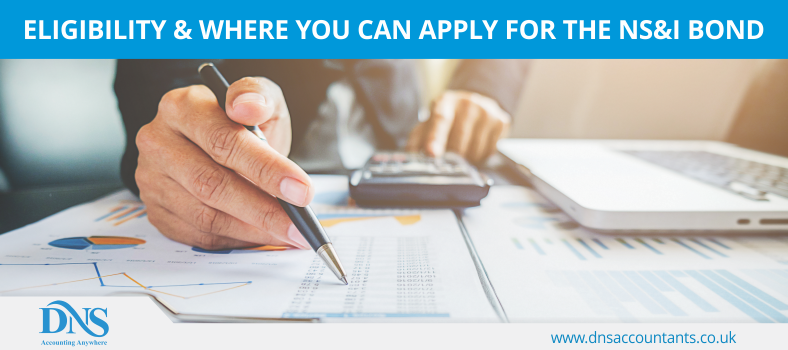 Eligibility & Where You Can Apply for the National savings and Investments (NS&I) Bond
As already mentioned earlier, the Investment bond can be purchased by anyone who is above 16 years of age. This is the sole criteria and there are no other restrictions on who can open it. All you need to do is apply online. However, here are some of the few important points which you need to keep in mind when applying for the bond:
In NS&I Investment Bonds, you have an opportunity to save any amount between £ 100 to £3,000. You need to make use of a debit card when buying the bond.
When buying the bond, you need to put in all the cash at the beginning of the purchase as there is no chance of topping it up later. If you wish to invest in more, it gets important to purchase a new bond. Also, it is important to note that you are not allowed to invest in more than £ 3,000 cumulatively.
If you wish, you can open a joint account with someone who is 16 years above and save an amount of £6000. But, if you open a new account, you can't open an individual account.
The NS&I bond needs to open online as there are no options of opening it via phone or postal.
Are there any risks associates with National savings and Investments (NS&I) Investment Bonds?
The NS&I Investment Bond is specifically designed to hold money for three years. Though locking up your money for such an extensive period can lead to few risks such as:
Inflation could hamper the returns: With the increase in inflation, it may happen that it ends up diminishing the value of your money. However, if it remains one of the highest savings accounts, you would always be happy sticking to the cash savings. The good news is fees for early access to the money aren't too severe. In short, you can withdraw the amount saved for a minimum amount of just £ 16. You can opt for this option only if you find a better-paying account.
How National savings and Investments (NS&I) is Beneficial to Hard-Hit Savers
With the pensioner's bond in the year 2015, the Government tried to give back something to savers hit by more than eight years of base rate cut. The difference is, pensioner's bond is open to people aged above 65 years whereas, NS&I Investment Bonds are open to anyone aged above 16. This, in turn, implies that Government is giving back something to almost everyone who is hard-hit by lower rates of interest.
National savings and Investments (NS&I) Rate of Interest is Attractive
NS&I Investment Bonds come with an interest rate of 2.2%. This implies that when you save in these bonds you can get an interest of about £66 in a year. Interest rate, however, is paid annually and added to the amount saved. This is done to make sure that the amount isn't used as a monthly income.
If you compare the NS&I Investment Bonds with other standard savings, by saving £3000 you can get an interest rate of about £60 in a year. However, other standard savings such as the Secure Trust allows an individual to save between £1,000 to £1million. This way you get lesser interest, but on a larger amount. You can also check whether you can get a better rate at a high-interest bank account. These usually have varying interest rates, but TESCO Bank, for instance, helps you to save £3,000 at the interest rate of 3%. So, you can choose to get a higher rate of interest on the same amount of savings.
Advantage of Tax-Free Interest
In the recent past, NS&I Investment Bonds were highly preferred for multiple tax-free accounts such as premium bonds or inflation-linked savings. Just like the Pensioner Bonds, the Investment Bonds now are taxable. The interest from the investment bond however, is tax-free. The interest in fact, is covered by personal saving allowance.
In this allowance, basic tax-payers have an opportunity to earn £1000 without paying any tax and higher rate taxpayers have an opportunity to earn £500. This means that you can earn lesser interest in total compared to your allowance.
In case the interest from the investment bond combined with other savings takes you over your personal savings allowance, The HMRC will collect any tax you owe.
National Savings And Investments (NS&I) Investment Bond Is Safe
The National Savings & Investment Bond is not a bank rather, it is backed by Treasury. This, in turn, means that you get 100% safety for your cash. All UK regulated deposits such as the saved money and accumulated interest are covered by FSCS (The Financial Services Compensation Scheme). It is an independent fund setup by the Government and regulated by FCA (Financial Conduct Authority).
This fund ensures that if the bank or institution collapses, you can get some of your money back. This applies to everyone despite one's age, or where he/she lives.
When you save in a normal bank account, the government can only secure up to £85,000 per bank in an instance when the organization is collapsing. Precisely, it means that when you have shared accounts with £100,000 in it, there is a possibility that you could lose up to £15000.
How National Savings And Investments (NS&I) Investment Bonds Work?
When you are investing or saving in NS&I, it is important to understand that you are lending the money to the Government. Thus, your money is totally secure. Different NS&I bonds however, may pay interest, stock-market or inflation-linked returns, in case of Premium Bonds. Other NS&I products may, on the other hand, impose encashment penalties for investment products means that you may end up getting a lesser amount than your original investment.
When the customers invest in NS&I products, they are essentially providing the cash to the Government as the Government uses the deposited cash to manage the National debt. For this favor, the Government returns the savers with tax-free savings, high interest-rates, tax-free cash prizes and almost 100% protection of the savings.
Till date, more than 25 million people in the UK have invested in National Savings & Investment and it is known as one of the largest and best known service providers in UK. One of the significant reasons for the popularity of National Savings and Investment is that it is Government backed and offers the savers complete peace of mind. This offers the savers complete peace of mind.
If you've been struggling to get a decent return on your savings, National Savings & Investment is perfect for you. So, go for it!
National savings and Investments (NS&I) Checker:
One of easiest way to check if you have won is to use NSandI prize checker app. The app is available to download for android & iPhone users which show users the current month's prizes, your winnings in the last six draws, as well as the unclaimed prizes older than 18 months since your NSandI Bonds first entered the draw.
Get the prize checker app on the App Store
Get the prize checker app on Google Play
You can get the same information from the prize checker on NSandI website.
*NSandI updates our prize checker by the second working day of every month.
NSandI Website: nsandi.com
NS&I (National Savings and Investments), a state-owned savings bank in the UK, facilitates Premium Bonds and a range of other savings and investments, which include Direct Saver and Children's Bonds.
NSandI is a non-ministerial department and has its own separate website.
You can visit nsandi website to find details related to all products & scheme offerings i.e. Premium bonds, Investment Guaranteed Growth bonds, Direct Saver, Junior ISA, Direct ISA, Income bonds and more.
Moreover, you can also check your winning prize on website using nsandi checker tool.
Contacting NS&I: How Do I Get in Touch?
Twitter: @nsandihelp.
You can tweet NS&I officials for any general questions or comments about NS&I. You're likely to get a response within the hour.
NS&I Phone Number:
UK: 08085 007 007 Outside the UK: +44 1253 832007 Textphone: 0800 056 0585
NS&I Forms:
You can download and print our most popular forms.
Write to NS&I via Post
Post your letter to:
NS&I
Glasgow
G58 1SB
Click here for Review
---
(Overall Score 3.7 /5 Based on 1106 rating)
Trending pages

---
---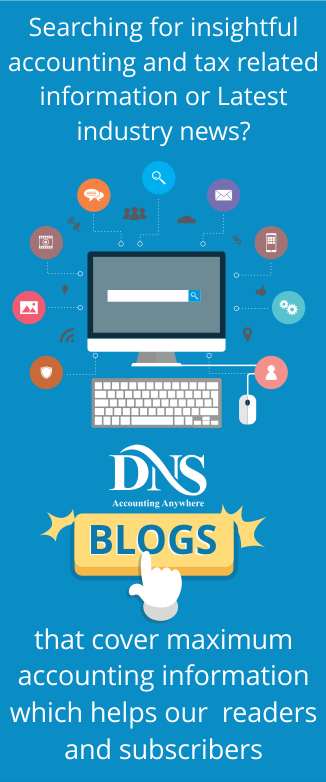 HMRC Offices