MoneySuperMarket- Price and Insurance Comparison Website
When you need to make an important purchase, this decision should not be made in a hurry. It is, in fact, never advisable to go for it on the first trip even if your emotions prompt you to make a decision otherwise. It usually happens that the rational mind is overcome by the irrational mind especially when it comes to spending money. This can, in turn, lead you to a situation when you end up having 'buyer's remorse'. Thus, when you are going for important purchases such as travel insurance, loans, mortgage, it is advisable to compare the market. (For business insurance, contact an expert accountant )
In this post, we provide a detailed understanding of how MoneySuperMarket works and the effective ways in which MoneySuperMarket help the customers to feel good about purchase, saving, managing and growing their money.
About MoneySupermarket
MoneySuperMarket is UK's leading price comparison website that provides an ideal platform for consumers and providers to come together. It emerged in the year 1993 as a mortgage listings company. At present, MoneySuperMarket Group is established as one of the most popular price comparison websites operating in the UK.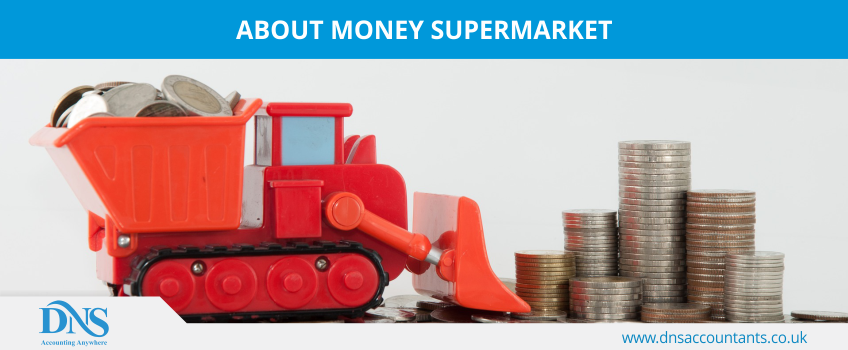 Yes, it's a mammoth beast; by comparing more than 140 car insurance brands, 80 home insurance brands, over 60 credit card and almost 40 energy providers, MoneySuperMarket ensures that the services provided are transparent by putting the customers first.
The site is dedicated to diminish your bills and fight your corner with journalistic research, and cutting-edge tools, all dedicated to find proper deals to save your cash. Let's take a look at the services
Car Insurance Services:

Undoubtedly, it is never inexpensive to run a car; fuel, vehicle tax, and maintenance, not to mention, the cost of car insurance. If you are tempted to drive your car without insurance, then beware. In the year 2011, the Government introduced Continuous Insurance Enforcement. According to this, if you own a car, it must always be taxed and insured. Anyone who is caught flouting this law is charged a penalty and it may also happen that the vehicle is seized and destroyed.

When it comes to car insurance, insurers often look at a number of factors before quoting a premium. It is also true that insurers reward the careful drivers. With the increased number of car insurance providers, however, it gets difficult to find a fully comprehensive policy that costs you less.

MoneySuperMarket makes this task simpler for individuals planning to go for car insurance. Applying for car insurance services is simple. All you need to do is fill in a few details and use an easy tool (available in the MoneySuperMarket site) to compare and find the right insurance quote for your car.

Detail to be provided

Complete information about your car such as make and model, plus the age, and value of your car.
Information about you includes your job history, your age and address along with your driving history.
The names and in-depth details of anyone who has been driving your car are also important.
No Claims Discount history, if available. This can reduce the price of insurance quoted. As stated earlier, insurance providers offer a reward to those who are careful with driving.

Home Insurance :

When it comes to insurance for homes, it includes building insurance to ensure that bricks and mortar are protected against any environmental hazards such as flood and storm damage. At MoneySuperMarket; when comparing the prices of home insurance, you need to fill in a few details such as

Address and the property type
The year when home was built
Number of rooms
Number of occupants

By filling in these few details, you can find the most suitable price as MoneySuperMarket helps to compare the best policies. Here, you can also get adequate suggestions on effective ways in which you can reduce the cost of home insurance.

3. Travel Insurance Services : Whether it's a short break from your hectic schedule or a holiday to be cherished with your family, travel insurance cushions you against any expensive medical bills, if you end up getting injured or sudden medical conditions arise in your trip. It also offers benefits if you lose your luggage during travel. Depending on whether you want to cover for a single trip or a year-long multi-trip policy, you have an opportunity to choose the travel insurance that suits your specific requirements.

Car Breakdown Cover :

With the car breakdown cover comparison service, you have a chance to quickly compare prices from specialized companies and find the most appropriate cover that suits your specific requirements. Apart from breakdown covers for cars, you can also compare breakdown policies for vans and motorbikes. This, undoubtedly, helps you to save a huge amount of your fortune. Most importantly, it only takes a few minutes to compare the prices! Isn't it great?

Life Insurance :

Life insurance plays a significant role especially, for those who have dependents. Literally, stating'dependent' means individuals whose material wellbeing may be hampered by your death such as children or partner. Availing a life insurance is also dependent on numerous factors such as age, health, and occupation of the person. Depending on all these factors, MoneySuperMarket helps to evaluate an extensive range of life insurance policies. This, in turn, helps you to choose one that best fits your budget and specific requirements. Apart from your own life insurance, you also have an opportunity to avail insurance for your pets, dental, income, and much more. MoneySuperMarket effective compares the market insurance and brings the best for you!

Health Insurance :

It is true that UK's National Health Service (NHS) is ideally designed to provide support and medical treatment despite an individual's ability to pay. Regardless of these benefits, availing health insurance offers a range of advantages such as prompt diagnosis, enhanced facilities and shorter waiting durations. As with other insurance policies, it is equally important to research all the option meticulously before finalising a decision. Health insurance generally comes in different forms. Thus, it is always important to analyse what is covered and what is not. MoneySuperMarket's health insurance comparison is provided by Health-on-Line Company and it is also regulated by the Financial Conduct Authority. Thus, when comparing all the health insurance policies, you can always remain ensured to get the most suitable cover that not only suffices your requirements but also ensures that the policy is affordable for you.

Business Insurance :

If you aspire to become an entrepreneur and start your own business, then the dream is not too far. Business insurance assists to build a secure, sustainable and compliant enterprise. Whether it is large or small business, insurances such as public liability, employer's liability and business insurance are required. MoneySuperMarket effectively teams up with Simply Search to enable businesses to compare the solutions of multiple business insurers. This, in turn, helps businesses to get a comprehensive and cost-effective solution.

Loans :

Who doesn't like a cheap loan? Whether you've been opting for personal loans, bad credit loans, car finance, secured loans, debt consolidation, holiday loans or business loans, MoneySuperMarket can find the right loan for you.

Mortgages :

Did you know that your home may be repossessed if you do not continue with the repayments on a mortgage? With the specifically designed smart search, you can compare the secured loans that can be paid back between 1 to 25 years.

Savings :

Apart from saving your hard-earned money, it is equally important to make sure that your money is working hard. For this, your money needs to be on the best savings rate. MoneySuperMarket plays a helpful role here by showing you the most suitable saving rate.

Credit Cards :

It is a well-acknowledged fact that credit card comes in multiple shapes and sizes. Finding one that suits your requirements and how you spend can in turn, make a huge difference to your pocket. The ideally designed credit card tool matches your requirements and shows you the appropriate card for successful application. Finding the right credit card can not only suffice your financial requirements but can also provide you multiple rewards.

Broadband :

For a small monthly fee and complete peace of mind, you can always take insurance against any faults in your wiring for your broadband and phone. This prevents you from paying for any glitch fixed by a technician.

Energy:

The year 2017 has witnessed multiple price hikes by energy providers thereby, increasing the bills significantly for those who are on 'standard variable'. In many households, electricity is still the cheapest with a fixed tariff. If you wish to continue getting cheaper electricity, it is important that you move to another fixed deal to save on your expenses. There are usually multiple deals in the market. MoneySuperMarket helps you to compare the deals. Apart from the price, you can actually compare much more. As a buyer, you can choose to select these following features:

Preferred mode of payment
Which tariff you are switching to
How much energy is generated from sustainable sources
MoneySupermarket Tools and Calculators
Apart from comparing the prices, MoneySuperMarket also offers multiple tools and calculators that help you to easily calculate almost everything. Some of these include:
Cost of moving calculator
Saving decision tree
Life insurance calculator
Mortgage overpayment calculator
Savings Calculator
Fuel cost calculator
MoneySuperMarket also helps to cut your bills, grow your money, downsize your debts and get your money more organized.
A Note of Advice: If you need insurance, it is always a better option to compare the prices offered by different insurers as you might get it cheaper with attractive cover elsewhere. It is, however, never advisable to compare the prices alone; cheapest policy is not always the best cover. Make sure that you always consider your needs before buying an insurance cover.
If you are concerned about the safety of your documents then, you can remain ensured. At MoneySuperMarket protecting and maintaining the privacy of your documents is on top priority. The privacy policy explains everything ranging from the information collected, the rights and responsibilities of the customers and most importantly, what passes on.
Wrapping Up It is true that no one can predict the future, so it may turn out to be difficult to exactly understand how much insurance cover is required. However, insurance is a significant part of long-term financial planning. Before you buy any insurance products, it is always important to take multiple considerations into account. The first thing that you need to consider is your life cycle, the solution of risk that you are trying to mitigate and your affordability. The rest can be taken care of by MoneySuperMarket which helps in comparing some of the best deals and finding the most appropriate one for you!
Click here for Review
---
(Overall Score 4.0 /5 Based on 4 rating)
Trending pages

---
---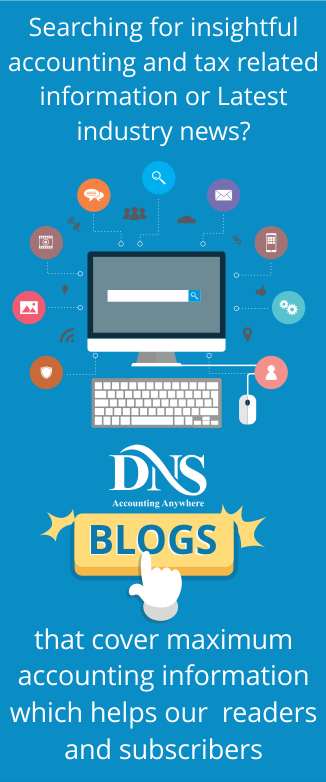 HMRC Offices