How to do Used Car Valuation UK For Free Online Without Sharing Personal Details?
Whichever country or place you belong to when you plan to sell any of your valuables or assets you first check its present accurate value before contacting a selling agency. Then you prefer to sell you asset to an agency that offers you correct and fair price or the buyer that offers you reasonable price. So the first thing that you do is go for valuation of a used car. Similarly, when you plan to sell you car, you try to find out its right value of a car. You contact agencies or try finding its value through various online tools.
To find out the value you may need some essential factors that can help you get the fair price of your car. These factors influences the value of your car like -registration number, car make, model, size, category, year of manufacturing, number of owners, service history, cosmetic changes done after the first purchase, mileage and additional features if any. Based on these factors the valuation of your car/vehicle is done.
Whom to contact for the car valuation in UK?
In this age of online solution, it is very obvious that we will search for online tools for free used car valuation. There are countless tools available online for both buyers and sellers. You can evaluate the value of your car in those tools. Go for the tool that can offer you most accurate price. The more specific information a tool seeks the more accurate valuation it will do. Instead of going to agencies that are offering only used car valuation tools, most ideal option would be to look for an agency that offers not only online used car valuation tools but can also help you get a buyer who can offer you fair price for your vehicle. Your car valuation would be different if you have imported your car.
Free car valuation online without sharing personal details-
There are many sites through which you can get your car valuation. However, most of them do require a lot of personal details. Using our simple car evaluator you only need to fill in three steps and get the result.
In this age of fast growing technology that is offering various online tools to make our lifestyle easy, online car evaluation tool too can be seen offered by various car buying, selling and insurance companies. Mostly people bank on these tools to evaluate their cars, but how accurate they are is the question. They are accurate most of the times provided you enter correct information for evaluation. All you will need to do is enter your registration number in the box meant for it to start with and then follow with few more details like – year of purchase, mileage, service history and previous owners detail (if any) to get your free car valuation. It will take just few seconds and you will get your car evaluation. Also check the vehicle tax you would have to pay on your car.
How can you get the best price for your car?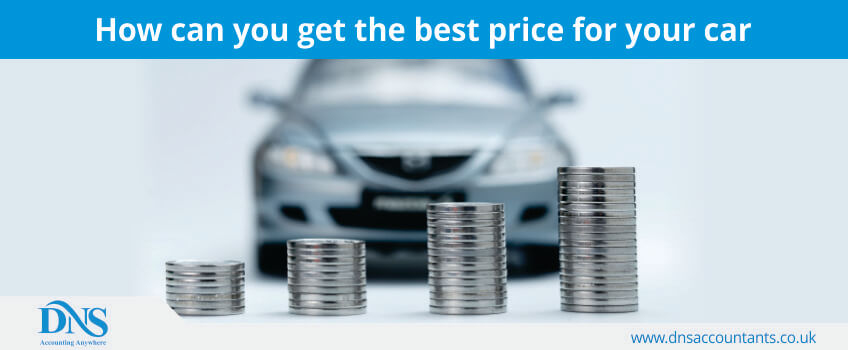 We always have intent to get better price from what we see after evaluating the price using online evaluation tool. So what can be done to get best price possible or your car?
What Is Car Valuation And What Is The Purpose Of Car Valuation In UK?
If you have decided to sell your car then the first thing you may want to do is know the exact value of your car. Accurate price estimation of your car is the most important factor to ensure you during resale you get a fair price for your vehicle/car.
Car valuation is a process through which the current value or price of the car can be evaluated. To evaluate it, factors like – registration number, mileage, service history and details of the previous owner (if there were any) are required. You can contact DVLA for getting your car driving license number. These details can help the owner know the correct value of their cars/vehicles. It is a very simple process and you may find several online car valuation tools to help you get the value in a very easy and quick way.
You will come across several companies offering free and quick car valuation, but while evaluating they don't consider factors are mileage, service history and previous ownerships (if any) that can give more accurate pricing of your car. Whether you are a resident of the UK or have come over here as a temporary resident, you should be aware of the fact that several online car valuation service providers do not offer car buying service. It is futile to get valuation of your car done at such online platform if you are planning to sell your car.
Be cautious while doing valuation of your car. Ask the service providers if they are offering car selling service too. If they agree to you request then you can always start you valuation with the required details for reliable valuation and if the process is satisfying, you can choose to go for the next process of car selling with them.
How do I know what is the value of my car in UK?
The process does not end after car valuation. Various information of you car is collected right from its service history to present condition to determine the accurate value of your car. After all the required details are collected at one place, they are put side by side with the automotive industry data to check the market value and demand of the model in the market, which can help in immediate and accurate valuation of your car.
This is the reason that no two cars are valued at same prices as every car has unique mileage, service history, previous ownerships and body condition that are the essential factors used to evaluate the cost of the car.
All you need to do is, simply enter the required information of your car along with the registration number in the relevant boxes in the online car valuation tools to get the accurate value. Thereafter you can book an appointment with the same service provider for selling your car. Booking with the same service provider will make your process simpler, less tiring and quick. It is essential to give correct information about your car and its condition to get the most accurate valuation.
What information I may need to submit to get fair valuation of my car?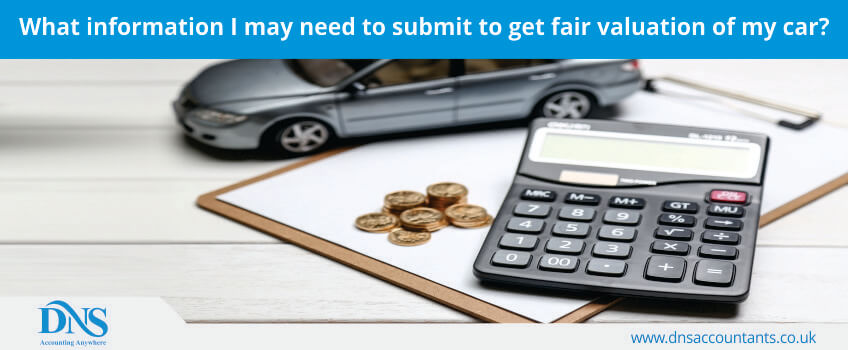 Make sure you take your service only from an authentic and verified service provider who have years of experience in the field of car valuation and car selling. To help you in the process we suggest you have the following information handy while you hunt for a service provider for car valuation and selling:
Registration number of your car
The total mileage (total kilometres run) of your vehicle/car
Keep details of all the previous ownerships your car has had
If there is any service history of your car then do keep the information handy (whether there was spare parts change, or full servicing, etc.)
Owner's name
Owner's email address
Find the nearest branch of the service provider. Keep your postcode handy
Telephone number of the owner
In addition to all the above essential factors, several service providers would ask for more information that may be specific to your car to get the most accurate value of your car/vehicle. The valuation of your car also depends on the car make and model, and these details can further help you get much better price of your car. For example, some car models come with built leather seats or music systems and many other complementary features to enhance the look and comfort of the car.
These additional details will help you get as accurate valuation as possible that will give you much better price for your car/vehicle.
How long is my car valuation valid in UK?
After the valuation of your car is done, you get only 7 days to take decisions of selling your car and within these 7 days you will have to sell your car to get the car price quoted to you. You can visit any branch of the same service provider if they are offering the sell service or can even approach a different car selling agency for the same. Usually, after your appointment is booked with a service provider and you visit the agency with your car, one of the concerned experienced staff from the agency will meet you and will do all the necessary findings to match it with the claims made in your car valuation documents.
All these 7 days after the car valuation, the outside influences like market value and changes in demand that can affect the value of your car will remain unaffected. This is helpful for someone who is planning to sell one's car during the date of plate change, an annual process.
What are the documents that I may have to carry along to the agency during my appointment?
So when you visit the agency to finally sell you car after you car valuation is done, there are few necessary documents that you will need to carry with yourself.
You will have to carry all the essential car documents, besides all the papers that stand as a proof of how your car was evaluated and what all fields were checked to reach its final value. This will not only help in re-examining the paperwork done before through their website and other sources but also confirm the actual value of your car. The accompanying documents will be helpful even during the resale in future. The new owner will have all the previous owners' information and will have the service history of the car during purchase. It will help them make their choice too. Some of the items that you should carry along with you on your visit to car valuation agency:
Your Car/Vehicle
Service history
Both sets of car keys
Bank details
Finance settlement letter – if applicable
Additional items that includes - wheel locking nut, security codes for radio etc.
What is the reason that different online tools calculate different value for my car?
Difference in car value from different tools is a common problem with online tools. Though you may find a large number of free car valuation online tools but they will differ in many ways hence the final valuation of your car too may differ. Most of the tools do not take all the necessary factors into consideration and there are several others that though they take all the factors into consideration there selection options are very thin and do not meet your purpose on point during submission. This results in different valuation price of your car.
Therefore it is recommended you choose an agency that offers to do full inspection of your car's history and condition along with all the cosmetic changes done to the car and also all the additional inbuilt features and other functional factors. All this will lead to a more accurate valuation of your car and give you the actual worth of your vehicle/car.
The more details and service history of your car you will offer, the more accurate valuation of your car will be done. With countless service providers, the industry offers several experienced agencies with years of experience in the car valuation and selling. Approach an agency that have proven track record in the field so that you have a satisfying experience.
What is the reason behind the change in the valuation of my car in UK?
Value of your car keeps changing or going up and down the entire year and this is due to several factors that affect the actual valuation of your car. Some of the factors that affects are:
Decline in Age
Decline or depreciation in age of a car or vehicle impacts most while evaluating their worth. Time is the major factor that causes lose of value to a car over a period of time. In several cases, it is seen a just out of the showroom car loosing as much as 35% from its value when it was first purchased and 50% over a time period of three years. Although, there are several makes and models that suffer less losses in valuation as compared to cars with 35% to 50% value depreciation. We may see cars that suffer a decline of just 15% in the very first year. Also, additional features in the car also affect the valuation.
Car Service History
Any buyers when plans to buy a used car would look for the service history of the car, that gives them fair idea about the way the car/vehicle was looked after before their purchase. All this they can find in the car's service history documents. The more information the buyers receives the more confident they become about the car purchase and offering a reasonable price to the seller. So it is recommended if you wish to sell you vehicle at a best possible price then always maintain the MOT and service history documents of the vehicle from the manufacturer and service providers. You will also have to apply for SORN in case you are not using your car.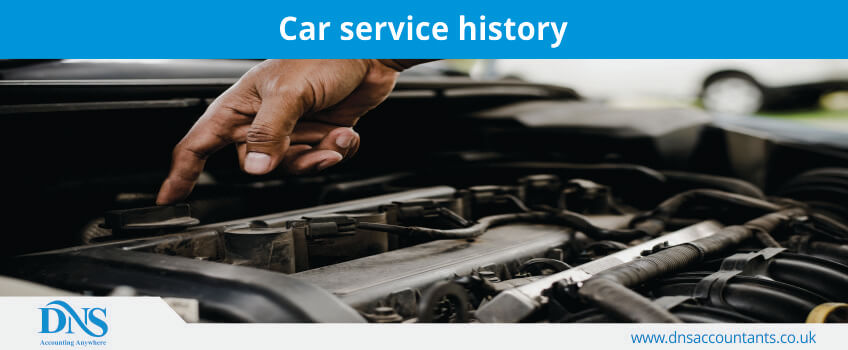 Car Mileage
Mileage tells how much the car was used corresponding to the manufacturing year of the car. Mileage is an indication that can influence a buyer in offering a fair price and making a purchase. That is, if a 4 years old car has a total mileage of 100,000 miles, we can calculate on an average the car has run 25,000 miles a year, which is more than the average figure of the UK. Therefore, the value of the car will be less at resale. In other words, the lesser miles the car has travelled over the years, the more value it will attract. So it is advisable you keep the mileage of your car as down as possible to get more value for your car during resale.
Size and Segment of the Car
Even size and segment of your car influences the valuation of your car. Though this is not known by people it impacts the resale value to a large extent. The price of bigger cars of 4x4 size and luxury premium models often decline at a faster pace than smaller and standards category vehicles.
The maintenance and running costs of these luxury premium cars are higher, the reason behind their depreciating value over a time period at resale. Moreover, they need more fuel to run over a period of time as compared to smaller vehicles and also require costlier maintenance services every year. These are the reasons that big cars or luxury cars do not attract more buyers during resale in comparison to the cars with smaller engines and lesser maintenance cost. Therefore influences the market value of the cars.
Manufacturing Warranty of Your Car in UK
While calculating car value, selling a car with an outstanding warranty from the manufacturer often offers better valuation of your car. These days standard manufacturing warranty of 3 years for new cars is very common. But if you car has extended warranty of 7 years from the manufacturer, it can fetch better price for your car during resale. So be sure that you check you warranty and guarantee during your purchase and resale. This will not only be beneficial for you while selling your car and getting higher valuation but also will be offer an additional benefits to the buyer while buying.
HMRC Offices