Applying for a Fresh (British) Passport or Renewing UK Passport
Despite the ongoing proceedings surrounding the Brexit referendum aftermath, Great Britain continues as one of the most popular choices for settling down worldwide. UK citizenship confers several benefits to those who have it, including easy visa policies to several countries around the world, free medical aid, exempt or low school fee, and much more. Anyone who can qualify the general criteria for British citizenship can apply UK (British) Passport.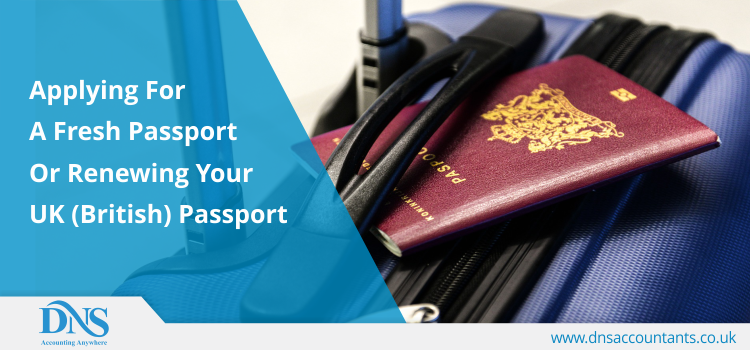 However, getting a UK passport is not at all easy. The process demands that you meet the primary criteria, which is you must be either a British resident by birth or should have qualified to settle in the U.K. without any time restrictions. Several conditions govern how your right to call yourself a British national is exercised. If you do qualify to apply British passport, you ought to know the conditions that govern the subsequent process.
You need to get this knowledge first, and what all you must do to get your fresh or renew passport.
Getting a British (UK) passport:
Eligibility Criteria to Apply for British Passport:
To get going, you first need to check your eligibility as a British citizen. There are three ways by which you can consider yourself a true British citizen and qualify to apply for UK passport.
These prerequisites are:
You must be a British national by birth. To prove this, you will need to enclose your birth certificate with your application. As a natural British, you also can enjoy the privilege of holding dual citizenship in the country of your choice, in addition to your existing one. Alternatively, you qualify as a British citizen if one or both of your parents were British by birth. To prove this, you will need to furnish your parents' passport details along with your application. In case your parents are/were not British, but your grandparents were, you still will qualify as a British national. If even they weren't British by birth, the British nationality won't be automatically passed over to you.
You can also become a naturalized citizen of Great Britain if you qualify certain basic government criteria. These conditions include your marriage to a British national, or sufficient knowledge about the UK, should be in the country for 5 years, abide by the laws of the land, and more.
Applying for a UK passport online:
The timeline to get your first adult passport is 6 weeks, though in some cases it can take even longer. Any wrong information furnished will lead to further delay in the process.
Getting UK Passport On Priority:
If you can't wait for several weeks to get your passport, you can go for other options like premium service or fast track service. While fast track service can get you your passport within a week's time, going for premium can bring down this time to 4 hours. Keep in mind that the fee for this service is a bit high, so you must go for this option only if you are in a hurry.
How To Get Your First Adult UK Passport:
To get your adult UK passport, you must fulfil a set of criteria, which goes as follows::
You must be a British national to be eligible for a British passport
You must be over 16 years of age (or would turn 16 in less than 3 weeks), and must have never had a child passport
If you had a child passport, you can continue to use it until it expires, even after you have turned 18. 18 years is the age you become eligible to apply for an adult passport after having a child passport earlier.
Renew/Replace your existing adult UK passport:
As a British national, if you are in the UK, you can renew your passport that has expired or will expire soon. This also includes renewal of a child passport. If you have lost your passport, you can get it replaced with a new one. You can also get a new passport with updated details if you wish to change some details on your existing one. In either case, the fee for renewal or replacing a passport will be £72.50. If you wish to pay through post office's passport check and service, you will have to pay £82.25 as the passport renewal/replacement fee. To be eligible, you must be aged 16 (or should turn 16 in less than 3 weeks' time) at the time of applying for the passport.
How To Get A Child's UK Passport:
If you are in the UK, you can fill in your personal details in the online form, covering your photos and other documents to prove your UK citizenship. Alternately, you can get a physical form from a post office, and then submit it there itself. If you can't make it to the post office and have no access to the internet, you can get in touch with the passport adviceline, asking them to send you the form via post. If you are a UK national who wants to apply from outside the UK, you can get the form, prices and application details online. It usually takes up to 3 weeks' time to get the passport; if you are in a hurry you can also get in a week's time using the fast-track service.
Changing Personal Details On Your Passport:
At some time, an unavoidable position may require you to update your name and/or other personal details on your passport. Such a position can be anything, from marriage, divorce, small changes to forenames, gender change, or more. In any such case, you will need to apply for a new passport. The fee to apply for a new passport (valid for 10 years) with updated details is £72.50. If your old passport had some unexpired time, the new passport will have an extended validity for up to 9 months depending on the time left on the former.
How to Get a Group Passport:
A collective/group passport is issued to a group of young people who wish to visit some of the European countries other than the UK. The fee for one group passport is £39, and usually takes about 6 weeks' time for delivery. To be eligible everyone in the group must hold UK citizenship and should be less than 18 years of age at the time of commencement of the trip. A group leader (who gets his name on the group passport) has to make the trip, for if he cancels, others won't be able to travel too. There is a provision to select a deputy leader too.
Getting a renewed/replacement passport if you are outside the UK
If you want to renew your passport while you are outside the UK, you can contact the local embassy or consulate and seek their assistance. The process takes an average of 4 weeks to process, during which you must refrain from making any travel plan. You may also need to attend an interview in person in short notice, which is why it's necessary that you stay around to complete all the formalities involved.
Filing an overseas British Passport application: You will have to visit the official website for the United Kingdom Passport service. Over there, when you select the option to apply for renewal/replacement of passport, you will come across a set of questions that will try to identify you. When you complete them, you will get a form that you will need to fill in. Once you finish that as well, you will have to wait for up to 6 weeks' time to have your new passport sent at the address mentioned by you.
Apply for/renew Your British Passport while visiting the UK: If you intend to stay in the UK for more than 3 weeks, you can go for the standard process to get your new passport. In case you won't be staying for 3 weeks or more, you can go for urgent passport services such as fast track or premium. The process will stay the same while applying for either adult or child passports, or both.
What to Do If You Lost or Got Stolen Your UK passport
Passport is an all-important document, and is the primary identity you possess when you are in some other country. Losing it in any form is critical, and can easily lead to identity theft, while leaving you stranded then and there. You must act fast, and should contact the local consulate as early as you can.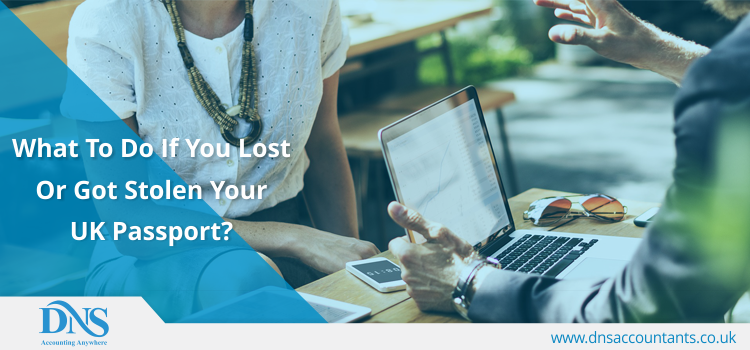 Cancel a stolen or lost passport: You need to cancel your lost/stolen passport at the very moment you realize the loss by getting in touch with the concerned authorities. Doing so will ensure that no one else is able to use misuse your passport or fake your identity. If your friends aren't unable to report their loss, you can also do this on their behalf.
Go for an emergency travel document: If you are somewhere abroad, and don't have much time to get a passport reissued, you can go for an emergency travel document (or an emergency passport). Getting this document will make you eligible to travel to a maximum of 5 countries, or get back home if you are applying for this document from within your country. The non-refundable fee for an emergency travel document is £100. You can usually get this document issued on the same day.
General Rules To Apply Passport In UK
When Applying For A Passport, You Will Need To Furnish The Following Documents:
Rules for passport photos: You need to submit two identical photographs while applying for a passport. The photographs must be latest and should measure 45mm by 35mm. Also, the photograph must not be a cut-out from a larger picture.
Countersigning passport documentation: There are some documents you may need someone else to sign for proving your identity and backing your claim. You may need one such person who holds a passport himself/herself to sign the form and one of your photographs. You will need to secure his/her signature while applying for a new passport or renewing or replacing a lost/stolen passport. The person can be your neighbour, colleague, friend, or someone who holds a high reputation in the community. However, he/she must not have birth or marriage relation, and should not be in some relationship or share the same address with you.
British passport eligibility: Having British nationality is, of course, an important factor to qualify for a British passport, but it alone doesn't guarantee that you will get your passport. The authority can still deny you the passport if you have an ongoing legal case, or have a travel restriction notification issued against you. This notification could be from the British government, the European Union, or even the United Nations.
Stop getting a passport issued to someone: While it's not really a common practice, it is very well possible to stop someone from getting a passport. You will have to contact Her Majesty's Passport Office and get further details about it. You will need to have a court order handy before you request the passport office to stop processing the passport. You may want to do that for a child who may not come back to the UK, or for an adult who you believe is not fit physically or mentally to own a passport.
UK Passport Fees: How much does a passport cost you
From May 1, 2008 onwards, while applying online as an adult, you will need to pay £72.50 as the fee to get your first passport/renew an expired passport. For a child's passport, the standard rate applicable would be £46. If you use the Post Office's Check and Send service and send your application by post, you will have to pay an additional fee of £9.75. There shall be no refund made if you at some time opt to cancel your application or if you are ineligible to get a British passport.
Tracking your passport application online
You can click here if you have used the new online passport application service. To make sure of that, the application reference number you get after submitting your application will begin with PEX.
In case you apply online but choose to send your form by mail, you can click here to track your application status.
If you did everything online but want to check the status online, you need to click here. Please note that the status here will only be updated after 3 weeks from the date you send your application through.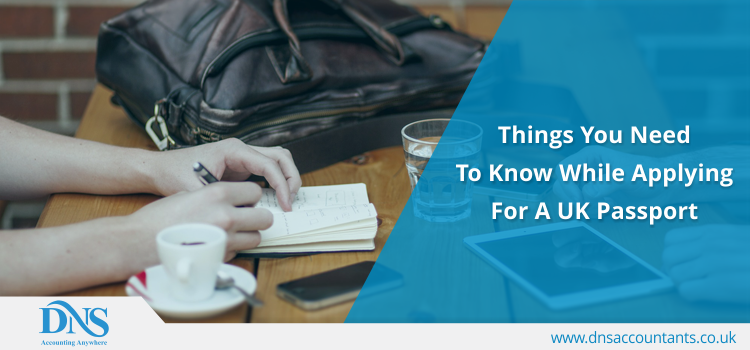 Things You need to know while applying for a UK passport
Passport services for the disabled
If you or someone you are helping to get a British passport is disabled, there are a few services that can help you through the process. For instance, if you can't sign on the application on your own, you can have someone else to do it for you. While doing so, they will need to sign a declaration and why you aren't able to sign the section 8 of the form or the covering letter that they have signed on your behalf.
In case you are filling the form for a 12 to 15-year-old child who can't sign it, you can either leave the section blank, or can explain in section 8 why the child can't sign the document.
If your disability doesn't allow you to follow passport photo rules, you must explain this in section 8 of the form along with a letter from a doctor affirming the same.
In case you can't attend the meeting because you are wheelchair-bound, have trouble with hearing or seeing, you can avail services that can address these needs. Several passport service centres across the UK have facilities where such services can be availed at no extra fee.
Passport Check and Send service
If you fear that your passport application might be rejected because you don't know exactly what all you need to fill, this is one service that can help you out. Passport Check and Send service is available at selected branches where representatives can help you fill the right sections in your application, and attach the right supporting documents with it, including the photos. They will also tell you how much you really must pay for the process, and will subsequently deliver your application to Her Majesty's Passport Office through Special Delivery service.
This service is quite quicker than the regular service, though you should know that using it will not guarantee you a passport, which will depend upon your eligibility for the same.
Find a passport office for your Regular, Fast Track or Premium appointment
It is necessary for you to file your passport application with the required documentation at your nearest passport customer service centre. If you want to go for a fast track or premium appointment, you must apply for it at the earliest. If you aren't in a hurry, you can let the process take its due course. In either case, you must make sure to carry your identity proof along with you.
Claim over British Citizenship by Descent - Outside UK
There are several British nationals who didn't have one or both of their parents based in the United Kingdom forever. With time, the parents (or grandparents, or the generations before) qualified to become naturalized British citizens. Subsequently, the citizenship got passed over to the current generations. However, similar situations that establish one's right over citizenship exist even today, given that Great Britain is still one of the most sought-after countries in the world. So what exactly is done to determine a claim to the British citizenship?
Several pre-determined conditions govern their claim over British citizenship by descent. These conditions can be any one of the following:
One of the parents was born in the UK before 1983: If either your father or mother was born British before January 1, 1983, or was naturalised in the UK before you were born, you will have a direct claim to the British citizenship. However, this will still require that your parents were married at the time of your birth, for if they weren't, you claim may get a bit complicated. If you were adopted by them, your claim will have similar complications again.
One of the parents was born in the UK after 1983: In this scenario, the parent (who has claim over you) must be married to the other parent or anyone else who holds a UK passport and was born before January 1, 1983. The other parent or person can be a native or naturalised UK citizen, but it's necessary that he/she was born before the cut-off date. Alternately, if the parent/person was born in the UK colony and holds a British passport with no parent/grandparent in the UK, he/she too can pass the UK citizenship over to you.
How did the parent born outside the UK get citizenship: Anyone with one of the parents born outside the UK but now holding the UK passport will have to get the latter's assessment recorded as well while applying for the passport. This covers the conditions under which the parent was granted the citizenship, and whether he/she now qualifies to pass the same over to you naturally. There is a nationality assessment they can undergo, which can help authorities establish the claim and subsequently ease the process for you.
One of the parents naturalised in the UK before you were born: If one of your parents was naturalised in the UK after qualifying for citizenship, and got that done before you were born, he/she will pass on the citizenship to you naturally.
You are under 18 and have a British parent: Besides the standard British citizenship routes, there are a few other provisions as well that allow children under 18 years of age having at least one British parent to claim the British citizenship. These conditions include:

A naturalised British parent, who has spent at least 3 years in the country in the past
A British parent, who completes at least 3 years in the country going into the future, and the child is still under 18 while applying for the citizenship
A stateless child is born to a British parent (that is, the country the child was born in doesn't give the citizenship automatically to him/her)
A British parent is working with a UK-domiciled company, but must sit in an overseas office
A child who possesses exceptional talent can get discretionary registration under the exceptional cases rule
Claim over British Citizenship by Descent - Naturalised British
If you have a British parent, under certain provisions, you can file your claim for British citizenship too. However, what options do you have if none of your parents was British by any means? In such a case, you still have the option to secure British citizenship by double Descent, and subsequently apply for a British passport. There are, of course, several provisions that govern it, however, most of them have a way out as well.
If one of your grandparent or a great-grandparent was born in the UK or was a naturalised British, their right to citizenship can be passed over to you as well, under certain scenarios. These scenarios include:
If you are under 18: If you are yet to turn 18, you must act right away and proceed to file your application under the guidelines for applicants under 18 (as also discussed in the above section)
If your grandparents were married before 1949 and your parents after January 1, 1949, if one of them were born in a British territory, used to serve the Crown, or were a British citizen, their citizenship is passed over to you. If none of the above conditions are satisfied, you do not get the right automatically.
If your parents were born before 1949 and grandparents before 1915, or if you were born in a British territory, you will qualify as a British national.
Reasons that Make a (British) UK Passport More Valuable than You Think
The United Kingdom is one of those countries that are given the highest of regard around the world. Several reasons can be attributed to this. For instance, English, the very language of communication in the world, comes from Britain. Several countries around the world were former British colonies too, and so have remnants of the Great British history woven within their lands, making those artefacts an integral part of their own culture. A great many people too have come from the land, further cementing its position as one of the best nations in the world.
The importance of being a British National
As surreal as it may sound, most Brits take their British passport for granted. They believe that it is their birth right, and there is absolutely nothing special about it, since every other British citizen holds it too. However, the real scenario comes out when they in-effect use it to travel to some other country. It is there that they come across people who look upon the United Kingdom as a prospective nation, and how hard it is to get even the visa for the country, let alone the passport.
Top Benefits That Only the British Get to Avail
Ease of travel across the Commonwealth: Commonwealth comprises of the countries that were former British colonies. This makes it easier for all the British people to get preferential visas across all these nations. They are also given preferential treatment in several other ways while travelling, including visa-free entry, making their passport a very important document.
Offices for assistance across all Commonwealth nations: There is more than one British consulate in each of more than 170 countries around the world. This makes it easier for you to stay secured and looked-after in case of a mishap such as a robbery or theft. Many countries with far fewer resources can't do as much as send their nationals back home with government money, while the British can do a lot more than that any given day.
Benefits of the social system: Not many countries can boast of a high quality of life or high human development index as the United Kingdom. Of course, the country has some negative aspects too, but the entire system gives anyone, and everyone, the right of access to several facilities like free healthcare and education. Only a handful of countries around the world offer similar facilities, making Britain a part of the elite few.
English as the native language: Great Britain is where the origin of the official language of the world lies. It was the British that made English a part of the culture around the world. It is English that now gives a common platform to the people around the world to interact and make the world a smaller place for everyone. Several people across many countries rely on English as the only medium to earn their livelihood, and most of them earn a handsome amount. There are far more possibilities that English as a language offers, and British can credit themselves for introducing it to all.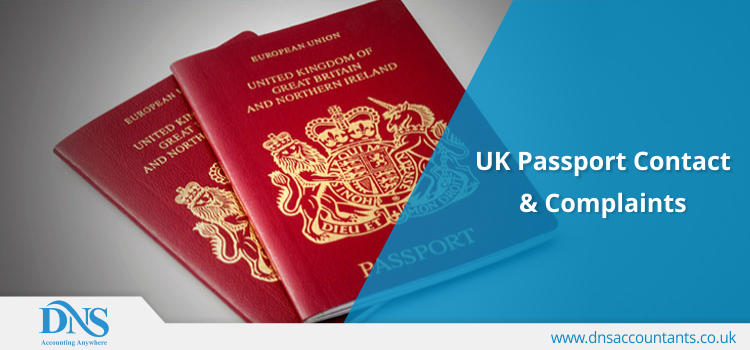 UK Passport Contact Number: Advice and Complaints
At some time, you may find the process to apply for a British passport more complicated than what you were hoping for. In such a situation, you can contact Her Majesty's Passport Office and seek their advice or file a complaint according to your situation.
The UK Passport Contact Details For The Same Shall Be Under:
If you are calling from within UK: 0300 222 0000
If you are calling from outside UK: +44 (0)300 222 0000
Text-phone: 18001 0300 222 0222
These services are available Monday to Friday from 8am to 8pm. During weekends and public holidays, these services are available from 9am to 5:30pm.
Online Appointment If you Need Passport Urgently:
In case, you need a UK passport urgently. You can book it online using the link given below:
https://www.gov.uk/get-a-passport-urgently
You can also send enquiries by post:
Her Majesty's Passport Office
PO Box 767
Southport
vPR8 9PW
Complaints about British passports issued in the UK
You can contact HMRC Office to complain about a British Passport issued in the UK.
Click here for Review
---
(Overall Score 5.0 /5 Based on 5 rating)
Trending pages

---
---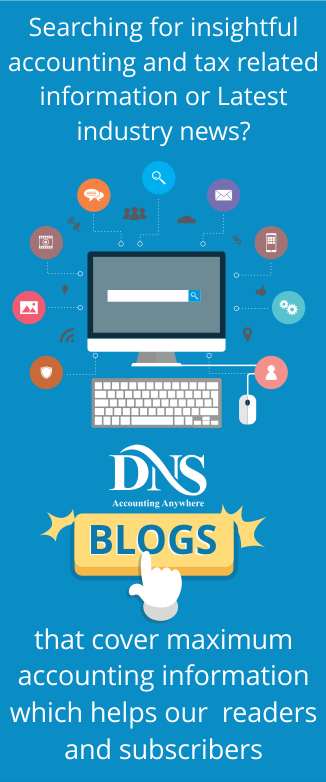 HMRC Offices